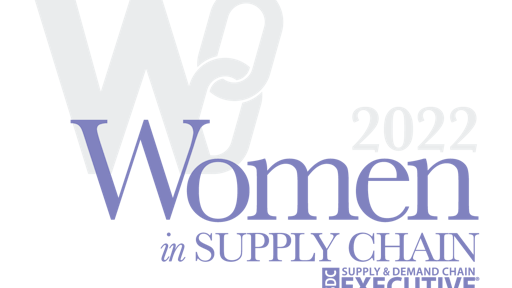 Last year, women comprised 41% of the supply chain workforce, up from 39% in 2020, according to Gartner, Inc., but only accounted for 15% of executive level roles, down from 17% in 2020. Women also make up 47% of the nation's workforce but only account for 6% of commercial truck drivers.
While the supply chain industry is excelling at incorporating more women in the supply chain, there's still more work to be done. That's why three years ago, amidst the Coronavirus disease (COVID-19) pandemic, Supply & Demand Chain Executive launched the Women in Supply Chain award, to honor these female supply chain leaders and executives whose accomplishments, mentorship and examples continue to set a foundation for women in all levels of a company's supply chain network.
From executives and managers to operators, truck drivers and more, all women from all facets of the supply chain are eligible.
Nominations are now open for the third annual Women in Supply Chain award. Deadline for submissions is Sunday, July 17, 2022 at 11:30 p.m. CST.
ALL NOMINATIONS must be submitted electronically. CLICK HERE to access the nomination form.
CLICK HERE to view the criteria of this award.
And, CLICK HERE to preview the questionnaire.
For questions, please contact associate editor Hannah Gooch at hgooch@acbusinessmedia.com or editor-in-chief Marina Mayer at mmayer@acbusinessmedia.com.
Check out previous winners here, including video interviews and more!