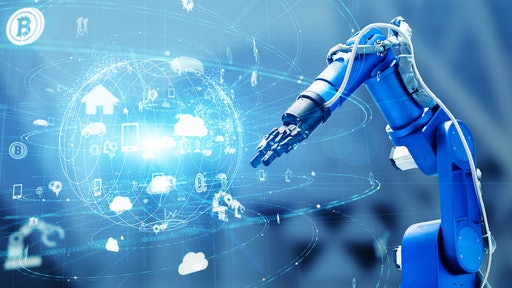 Getty Images
Nearly 57% of global manufacturers believe that robots are not replacing human workers in their facilities, but rather working alongside humans to supplement their work, according to a Veo Robotics survey.
"Our findings highlight that the majority of manufacturers are increasing automation with the goal of robots working alongside human co-workers rather than directly replacing them," says Patrick Sobalvarro, CEO and co-founder of Veo Robotics. "We find that using robots increases the productivity and the value of human workers, freeing them to use their intelligence, judgment and dexterity in their work."
From PR Web:
61% of manufacturers say that human-robot interaction within their facilities has increased over the last year.
Although 63% of manufacturers said they were at least "moderately satisfied" with their safety when interacting with robots, most (41%) say they keep their robots in fully-fenced, caged environments to prevent injury or harm to human workers.
Over 55% of manufacturers report having 10 or more robots in their facilities, with nearly one in three (32%) saying they have 30 or more.
81% of manufacturers said they deal with robot-led production shutdowns.
"Innovation being embraced within industrial processes is a great sign. But as the machine workforce evolves, so must the work environment," adds Sobalvarro. "Modern manufacturing facilities and warehouses do not have the time to halt production in every situation where a human worker needs to enter a cage. A much more efficient and flexible safeguarding method is Speed & Separation Monitoring (SSM), which enables workers to interact safely with robots without entering the caged work environment. With SSM, manufacturers can prioritize safety and productivity without sacrificing one for the other."