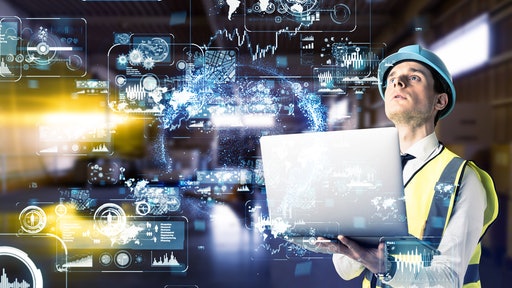 Getty Images
Digital transformation, sustainability initiatives and customer experience (CX) improvements are among the top priorities driving the development of new corporate supply chain strategies, according to a new study conducted by Forrester Consulting in partnership with Rockwell Automation, Inc.
"This study confirms that enterprises are experiencing how traceability can nurture brand loyalty and optimize their supply chains, as well as mitigate the impact of counterfeits in key markets, among other priorities," says Matt Fordenwalt, VP and general manager, systems and solutions, Rockwell Automation.
From Rockwell Automation:
While compliance remains a key driver of new investments in supply chain management, demands related to sustainability and CX have propelled these strategic shifts. In fact, 57% of supply chain decision makers have already implemented or are expanding initiatives that will reduce waste within their supply chain.
Sustainability and visibility lead the charge for better CX. In fact, 62% of respondents said they are using traceability data to improve the CX with products.

Nearly half (47%) of companies lose 11-60% of sales income each year due to counterfeiting, and 89% say grey market diversion is problematic for them. But the lack of clear ROI prevents 45% of respondents from implementing traceability and serialization, which can mitigate these challenges.

79% of respondents said full visibility into where products are in the supply chain are critical or important to their company's success, while 78% said the same for the ability to quickly recall products. In addition, 77% cited brand loyalty improvement through better product management.