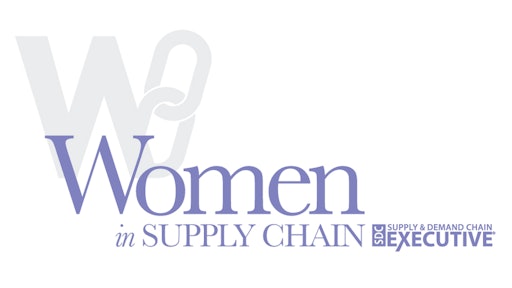 It has been a tough year and half for the supply chain, as disruptions in the industry continue to come in waves, forcing many companies to step up in ways never seen before. To keep things moving, great leaders of the supply chain tapped into their ingenuity to bridge the many gaps that came to light.
And, many of those leaders are women, a segment of the supply chain that is not always thought of when it comes to the industry. According to a survey from Gartner, women now make up 41% of the supply chain workforce, up from 39% in 2020. The "essential" factor as a worker in the supply chain revealed many women continuing to work in the supply chain, while other industries were forced to stay home.
This past year, amidst a continued pandemic, several issues at major ports, civil unrest and other disruptions, these women created new technologies or helped their organizations embrace them, drove sustainability efforts forward, established great partnerships, advocated for their teams and employees and sought out creative ways to solve problems and keep employees safe throughout the pandemic. These women continue to pave the way for other young female leaders to become a part of an industry that matters.
As the world realizes that the supply chain is an essential job with great opportunity for a steady and successful career, Supply and Demand Chain Executive honors the women of the supply chain in the hopes that younger generations will see this as a place for females and all members of society.
One in particular is Melonee Wise, CEO of Fetch Robotics, who was named this year's overall Woman in Supply Chain. Wise is a self-described robot ninja, has spent close to 20 years designing and building innovative and complex robotics systems and has amassed 13 patents.
"There's been many, many studies that have shown that diverse teams have the best outcomes," says Wise. "So, from a purely greedy perspective, a business should be striving for diversity and inclusion because it produces the best results. That is the foundational basis for why any business should be striving for inclusion," Wise says.
Supply and Demand Chain Executive celebrates Wise and all of the women in its second annual Women in Supply Chain award, which honors female supply chain leaders and executives whose accomplishments, mentorship and examples set a foundation for women in all levels of a company's supply chain network. Their accomplishments have made such a difference in the supply chain this year.
Congratulations to all of this year's winners, which can be found here:
Below are some standouts:
Fiona Lowbridge
VP of Client Success
ALOM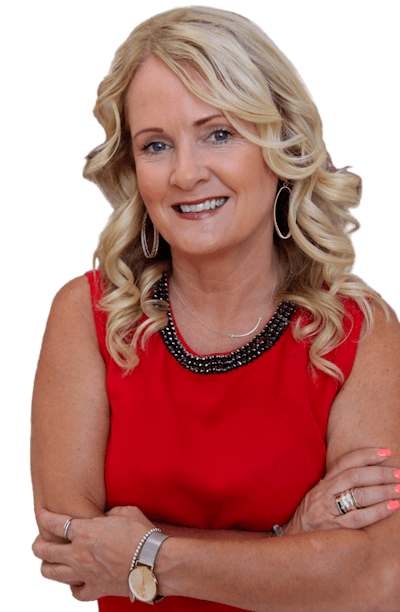 Fiona Lowbridge, VP of client success for ALOM, is a supply chain professional with 24 years of industry experience planning and implementing supply chain delivery programs globally, including building and maintaining supplier relationships and ensuring that all stakeholder objectives are being achieved. Since Fiona joined ALOM in 2018, company revenue has nearly doubled. Lowbridge, a recipient of Supply & Demand Chain Executive's 2020 Pros to Know award, has embraced the use of advanced technology to provide data-driven visibility of supply chain status. In addition to having her personal "brand" associated to supply chain performance excellence, Lowbridge is a passionate advocate for environmental protection through responsible supply chain stewardship. Due to the sheer scale of operations and volume of materials involved in the supply chain industry, she views mitigating negative environmental impacts in supply chain as a personal responsibility and career legacy. Due to her advocacy in ALOM achieving ISO 14001 certification (environmental management) in 2020 and her continuous efforts to identify and address areas in ALOM operations, both internally and in support of client programs, ALOM launched a bold NetZero initiative to have a net zero carbon footprint across all operations by 2030. As a result, ALOM now purchases 80% of its electricity from renewable power generation sources and has reduced supplier delivery freight distances by 18%. Lowbridge was also a key contributor to help ALOM navigate the uncertainty and disruption of the COVID-19 pandemic and emerge as a more agile and resilient supply chain service provider.
"I sit in a fun chair. On one hand I am responsible for ensuring ALOM customers receive the highest levels of service and operational performance value, so I often push the envelope to keep our customers happy giving a little more than perhaps necessary. On the other hand, I am responsible for ALOM operational profitability and business growth, so making concessions has to have a strategic upside. I have conversations daily with our customers and our internal account management and buyer teams. This gives me a unique perspective to how I see our customers view their key challenges. Whereas ALOM has a longer look toward the horizon to where we would like to see our business goals take us, our customers are currently more focused on short-term operational topics like freight delays, component shortages and COVID-driven border restrictions," says Lowbridge. "The greatest challenge I have in supply chain though is having difficult conversations with customers or internal operations staff to inform them that the way they want something done, or are doing it, is not going to deliver the desired outcome. I believe companies around the world should be striving for gender parity as a highly visible proof point of overall corporate social responsibility. Supply chain as an industry is ideally positioned to achieve this goal while at the same time advancing the importance of diversity and inclusion. More specifically, I feel that businesses, coming out of a turbulent year both economically as a result of the pandemic and socially as a result of a divisive U.S. presidential election, Black Lives Matter and Me Too movements and environmentally as a result of climate change/extreme weather, that corporate social responsibility has risen to the forefront of boardroom agendas. For my part, I will continue to be an advocate for supplier diversity and promote the industry to young adults, both male and female, as an exciting, growing industry with good-paying, technology-driven career opportunities. But, to women specifically, I would add that the industry provides women with financial parity, a healthy work environment and career advancement based on performance and ability."
Tami Strickland
Director of Sales, Key Accounts
ALOM
As director of sales, key accounts for ALOM, Tami Strickland solves complex supply chain challenges that achieve client goals for efficiency, service, quality and total ROI. She utilizes her 28 years of supply chain and manufacturing program implementation experience to work with department heads and suppliers to plan, engineer, price and present winning program strategies designed to provide care and comfort to cancer patients; diagnostic equipment to serve individuals with diabetes, DNA ancestry and medical genetic testing; materials for improving energy efficiency; and comfort of low-income individual and family homes/apartment. Strickland has had a direct role in winning and sustaining client program contracts now totaling over $350 million in revenue, and has planned, negotiated and closed contracts with leading global brands. Strickland engaged with three of the leading COVID-19 test kit manufacturers in the country to rapidly plan, configure production lines, onboard and ship high volumes of test kits to medical facilities nationwide. Her engagement included ensuring a long list of FDA and other medical product compliance requirements were met and signed off prior to shipping. Her industry insider knowledge and medical supply chain expertise allowed ALOM to rapidly respond and provide this critical medical industry support during a time of extreme need for the country. Through Strickland's advocacy and the efforts of ALOM's supply base team, the company's diverse supplier spend reached 35% in 2020.
"It's funny to me that I really don't think in terms of what I am working to achieve for the industry. My goals are specific to achieving the performance objectives of the programs I design and deliver. My goals for these programs and clients are simple; ensure end-user safety while providing 100% on-time performance with six sigma quality levels. What I ask myself is, how can I push the envelope to incorporate new technology, advancements in automation, production processes, supplier expertise, material improvements and sustainability to further optimize supply chain execution for a specific program? What I have found is that by focusing on the needs of our clients and looking at this as a microcosm of the industry, the programs I have helped plan and implement have led toward incrementally advancing the industry," Strickland says. "For example, in the area of e-commerce fulfillment. I helped design and implement one of the first B2B order portals for an ALOM client that included an online shopping cart, payment processing/billing administration and delivery scheduler (integrated with carrier tracking information). Similarly, our automated order routing system that routes orders to the fulfillment center nearest the end-user delivery destination saves on freight, improves sustainability and allows ALOM to compete more effectively by ensuring 48 hour or less order fulfillment times to 85% of addresses in the continental U.S. As a woman in supply chain, I have had my share of moments where I felt I was not being taken seriously when presenting to a roomful of prospective client representatives. This mostly occurred early on in my career. I call these experiences 'learning moments.' I learned to not let it bother me and they learned their gender stereotype was wrong. In the end, what I love about supply chain is it is all about performance. Industry professionals across all genders simply want a problem solved and respect ingenuity and innovation to develop and deliver a program successfully and cost-effectively. I don't know if there is any gender-based differentiation on how an individual can help achieve these strategies. Because ALOM is a woman-owned business, it makes me proud, as a woman, to contribute toward the company's success as a proof point of how a well-run, socially responsible global company can operate. My experience has only been to work in an organization that values diversity and inclusion, so I guess it just comes naturally to me that I consider this "normal"; although I realize that is not always the case at many workplaces or for many individuals. This is why I have focused much of my career in medical device manufacturing and fulfillment program support. I see my role, as a woman, in supporting businesses that demonstrate a commitment to diversity, inclusion and environmental sustainability because those issues are important to me and they each are integrated with supply chain operations."
Shimon Gowda
Manager, Supply Chain Design Practice
Chainalytics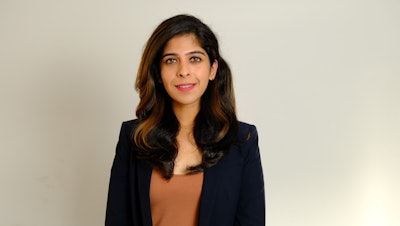 Shimon Gowda is a supply chain professional with over five years of experience within the core supply chain industry. Coming from a supply chain consulting background, she has worked with a diverse clientele base and solved some very intriguing and challenging supply chain problems right from the start of her career. She maintains experience designing warehouses, auditing them for best practices, rebalancing inventory, streamlining supply demand forecasting and designing and optimizing end-to-end supply chain network for companies. As manager, supply chain design practice for Chainalytics, Gowda's primary focus is designing and strategizing distribution networks for several mid- and large-sized companies. Plus, Gowda is a "supply chain digital twin" enthusiast and a firm believer of how this can largely impact companies to drive toward circular economy. Over the past year, Gowda has driven key project initiatives to improve transit time to end customers by utilizing the fastest, cheapest and most efficient route. She was also a part of Rutgers University's Supply Chain Resiliency auditing program, which was structured around how the pandemic disrupted various areas of supply chain. Being a firm supporter and believer in the whole ado around the digitalization of the data, especially in the supply chain field, Gowda acts on it rather than only talks about it. For example, one of her pro-bono projects is building an inventory management application through a no-code application, AppGyver, to automate the process and build a full-fledged inventory model.
"One of the most noticeable technological advancement that we would start seeing over the next decade is that more companies will invest in establishing a digital twin of their supply chain ecosystem to create a more resilient and sustainable supply chain. The ultimate benefit is this would in turn support circular economy by reducing obsolete SKUs, optimizing space utilization and increasing route efficiency, which thereby reduces carbon footprint and provides end-to-end visibility. I also want to drive more small businesses to begin their digitization journey as soon as possible as there is no better time to start then now," says Gowda. "Apart from the fact that there is a huge disconnect in the visibility and seamless integration of data between different systems and platforms, there is immense requirement for teams to work collaboratively rather than looking for only self-constricted growth. I believe that success is a team effort, and we should be appreciative of each other's effort and see the growth of others as a positive thing. Supply chain professionals are natural cross-functional leaders. Women are natural multitaskers, have great interpersonal and communication skills and are more compassionate by nature. Compassion is an extremely important trait now more than ever, as we are headed toward the brink of extinction if we continue at this rate without being considerate of what impact our actions might have on other species and our planet in turn."
Anna Karlsdottir
Chief Quality Officer
Controlant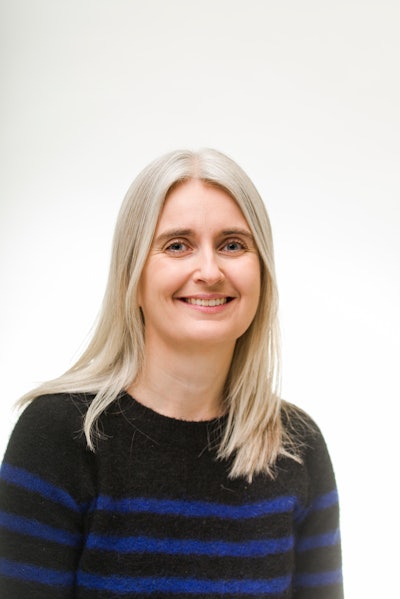 Anna Karlsdottir started her tenure with Controlant at the end of 2015 as a quality manager focusing on supply chain customers. After five months in that position, she added the customer service department to her role. In 2016, Karlsdottir built up the quality management system from scratch to address processes affecting Controlant's supply chain customers. Then COVID-19 hit, forcing Karlsdottir and her team to re-evaluate who to secure data integrity and security for all customers. Karlsdottir consistently led her department in a fast-paced startup environment with a global pandemic raging in the background. And, because of her strict quality standards, Controlant was selected as the technology partner for a primary COVID-19 vaccine manufacturer. With Karlsdottir at the helm, Controlant's customers gained accurate dashboard analytics and insights into their supply chain, including origins, destinations and routes, and received insight into improved supply chain continuity, visibility and agility.
"We've been able to grow so fast because of our commitment to quality in the supply chain," says Karlsdottir. "Because we have a solid quality management system, the entire company has been able to scale up and grow very quickly. Considering how women's roles can positively impact the supply chain, equality and diversity are important as they bring out more perspectives and capabilities on a team. It allows for innovative solutions to solve unique problems. We all come to the table with different backgrounds and experiences. I want all voices to be heard and valued.
Kaitlin Pollara
Business Development Manager
Converge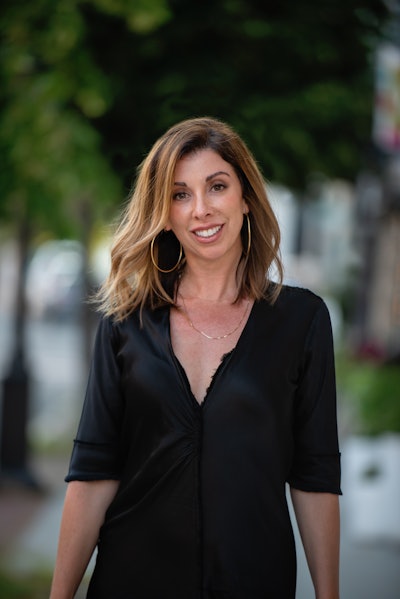 Kaitlin Pollara serves as business development manager for Converge, an Arrow company, running the company's cloud and procurement businesses in the United States and making an impact across several key areas. For example, Pollara pioneered a new way of collaborating with Converge's global teams, especially building closer ties with the APAC region, and rewriting traditional revenue share agreements to be more equitable. Pollara also takes an active role in developing new talent, giving time to female colleagues and leading a team of tenured procurement professionals and supporting them in strategic vendor engagements. Pollara also contributed to the success of divisions outside her own, by using her network to channel opportunities to Arrow teams where their capabilities can best help the customer. She also recognized the importance of a circular supply chain and worked to rebuild Converge's supply chain sustainability offerings, bringing attention to operations, machinery, manpower, testing software and remarketing product in a sustainable way. Her goal is to minimize disruption and allow customers to focus on their core business, collaborate to bring new improvements to the industry in the areas of market intelligence and supply chain sustainability and pass it forward, paving the way for a new generation, especially female talent, to thrive in the open market.
"The global electronics supply chain has been severely disrupted and I am part of Converge's supply chain sustainability initiative by building out our product remarketing channels. Our goal is to respond to our customers' needs for more supply chain resilience and visibility by delivering high value market intelligence and service," says Pollara. "The supply chain needs to be elevated to a strategic role at C-level within organizations, and collaboration across supply chains must be encouraged to face challenges such as resilience and security, which affect us all."
Abigail Nawrocki
Regional GM, Southeast
Deliverr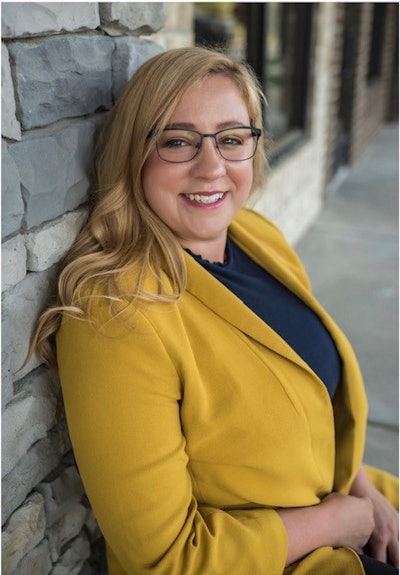 For the past 6 years, Abigail Nawrocki has worked her way up from operations supervisor to director of operations for companies such as DHL, Radial and Geodis to support and build distribution operations for clients like Zara, Uniqlo, SKIMS and Apple. Most recently she joined Deliverr as regional general manager, Southeast. Previously, she led a team of 1,000-plus hourly employees and 30-plus managers at Geodis, where she developed culture, engagement, continuous improvement and a high-quality, profitable operation for clients. Nawrocki also strives to achieve a strong connection between the hourly employee and corporate executives by revamping workspaces, listening to employees' needs and desires, offering flexible working hours, supporting employees with resources for all walks of life and more.
"It's March 19, 2020, and the likes of higher ups from Uniqlo, Zara, Apple, etc. are calling, all asking the same thing, "Abby, what's the plan?" When COVID-19 cloaked the U.S. economy, it wasn't new business ideas and entrepreneurs that saved us; it was supply chain, more specifically e-commerce, it was me and my team," Nawrocki says. "As the youngest director of operations for Apple's distribution centers, it was my teams and I who navigated change through leadership and innovation. On March 20, I stood in our 600,000-square-foot Uniqlo warehouse and spoke to my team of hundreds of employees, promising safe working environments and prepping them for the 70-plus-hour work weeks ahead. When the world is the one to change the game, my team and I are the one to ensure we all still win."
Alicemarie Geoffrion
VP, Packaging Operations
DHL Supply Chain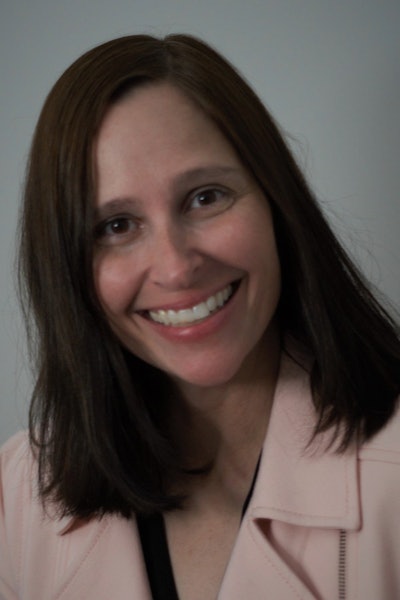 As DHL Supply Chain's first dedicated North American VP of packaging operations, Alicemarie Geoffrion is the consummate professional, committed to continuous innovation, driving business results for customers and shaping the future of the supply chain industry. Geoffrion oversees a team of central packaging resources and is accountable for the success of 35-plus North American packaging sites, which include more than 3,000 associates. Before assuming her current role, she helped develop the packaging strategy for the business. Then, once she became VP of packaging operations, she was charged with driving results, achieving a CAGR of 12% from 2016-2020. Through her work as a member of the World Economic Forum, she engages with global leaders across multiple industries to discuss and address how to attract and retain the manufacturing talent of the future, enabling greater innovation and progress for the industry. In her role, Geoffrion is focused on actively shaping the future of packaging. She is working to implement predictive analytics to help customers improve forecasting and production planning. Using this technology, Geoffrion and her team can define better and more strategic buying strategies for packaging materials and work with customers to better understand how impacts upstream affect activities downstream to better predict outcomes.
"I believe there are several challenges facing customers, including labor availability, pressure to be more sustainable across all aspects of business and solving the complexity of forecasting. I believe that championing a culture of continuous innovation can address many of these barriers for customers. As a champion of innovation, I'm continuously looking for new ways to integrate emerging technologies into packaging operations, not only to provide greater efficiency and flexibility for DHL Supply Chain customers, but to also provide a more meaningful and enjoyable work environment for associates who appreciate opportunities to leverage technology in their daily work," Geoffrion says. "But, there is more work to do. A lot can be achieved through greater collaboration at a higher level. I am focused on providing customers with end-to-end pack solutions that are agile and flexible. For me, it is, and always has been, about continuous innovation."
Denise Mager
VP, Operations Life Sciences and Healthcare
DHL Supply Chain, North America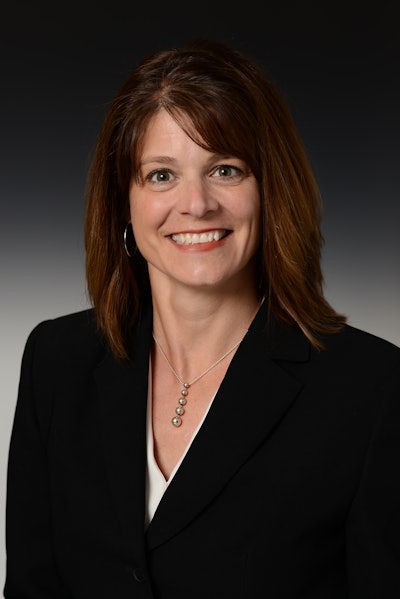 In her 25 years with DHL Supply Chain, Denise Mager has gained unparalleled expertise and exposure throughout the supply chain, from her start as a transportation/inventory manager at a warehouse to her current role as VP, operations, life sciences and healthcare (LSH). In her current role, which she took on in March 2021, Mager maintains responsibility over more than 500 North American associates and oversees one of the top LSH accounts in North America. Mager and her team also work with customers to ensure they can flex capacity to meet demand even during a labor shortage, through the use of robotics, artificial intelligence and digitalization. For example, one of her sites has been actively involved in a proof of concept for autonomous unloaders. Based on the success of the proof of concept, the site will launch two unloaders later in 2021. Mager also focuses on continuous learning and self-improvement. Instead of a 5- or 10-year plan, she instead chooses to focus on learning something new every day and finding fulfillment in her day-to-day work. She wants to continue to engage in innovation both internally at DHL Supply Chain and with customers, drawing on her wealth of experience in a variety of roles. Last year, her team implemented the Day in the Life/Week in the Life process, which helped DHL Supply Chain deliver a solid startup and resulted in on-time and on-budget projects and happy customers. The Day in the Life/Week in the Life process allows all processes to be thoroughly tested before they go live, allowing for a smooth and seamless rollout for customers.
"When I first started in supply chain operations 25 years ago as a manager at a warehouse, I was one of the only women in management. Although it was sometimes intimidating or awkward to be the only woman in a meeting, I haven't ever experienced a disadvantage or discrimination based on my gender. During those moments of awkwardness, I always looked for ways to connect and find common ground with the others in the room. I have succeeded in the industry by intentionally building relationships and finding commonalities with those around me," Mager says. "For me, women bring a different emotional quotient to the supply chain workplace, allowing for deeper discussions and alternative perspectives to solving problems. Women can bring the thought leadership needed to help the business innovate and to challenge old ways of thinking. I see women in leadership as providing valuable and unique perspectives that advance the alignment of supply chain within a customer's business."
Elaine Darr
VP, Operations Excellence, North America
DHL Supply Chain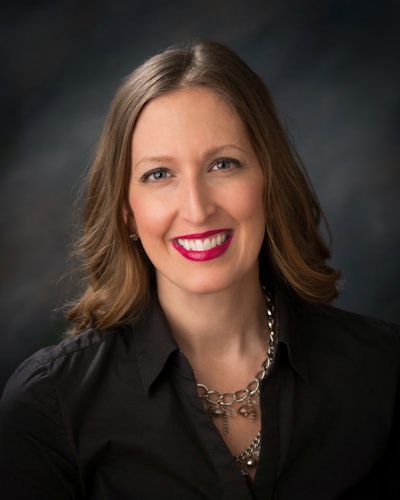 Though she may not have started her career in the supply chain industry, Elaine Darr is an example of how tenacity and a desire to learn can translate into a successful supply chain career. In 2011, Elaine Darr joined DHL Supply Chain's North American operations as senior legal counsel, global business services, and has since held various leadership roles, including VP, commercial contract management and economic incentives; VP, health, safety, environment and business continuity; VP of operations; and was recently promoted to her current role of VP, operations excellence, North America, where she leads a team of more than 120 people and oversees the North American operations and development functions at DHL Supply Chain. Her purview includes performance management, sustainability and digitalization across DHL Supply Chain's North America business, in addition to quality, safety, security, and business continuity – all working to ensure operational excellence on behalf of the company's customers. Keeping innovation top of mind, Darr and her team are continuously tasked with identifying creative solutions to fill talent gaps by adopting technology. In addition to leading teams through the purchase of renewable energy certificates in leased warehouses and converting equipment to EV technology, Darr has played a critical role in helping DHL Supply Chain customers reduce emissions related to transportation. And, just as the company has invested in her personal growth and development, Darr seeks to invest in her colleagues by continuously challenging the status quo and relying on the deep expertise of her teammates to lead change and achieve solutions on behalf of DHL Supply Chain customers. At the onset of the pandemic, Darr's team spearheaded efforts to ensure warehouse operations could continue with minimal disruption while following strict health and safety guidelines to protect employees. Outside of the warehouse, her team quickly organized remote work capabilities for hundreds of employees globally, without suffering any material closure of operations.
"Complacency has never been a word in my vocabulary," says Darr. "The importance of the supply chain as a mission-critical business function was only underscored by the pandemic. Visibility and collaboration will be a driving factor in integrating supply chain to a company's broader strategy. Rather than delegating the supply chain function to a separate department, I believe company leadership should integrate the supply chain into the fabric of the business and continue to elevate voices with diverse experiences, including women who may not have started their careers in the supply chain industry. This holistic view will ensure the supply chain is able to work harmoniously with other facets of the organization."
Kimberly Carney
Founder & CEO
Fashwire Inc.
Kimberly Carney, founder and CEO of FashWire and GlossWire, combined her previous 20-plus years of experience in marketing for wireless and tech companies with her 15 years of multi-brand retail experience to gain a unique perspective into fashion and beauty's interplay of data and marketability. This drive to bridge the connection between technology, consumers and brands was the catalyst for Carney to launch FashWire. In 2017, she seized the opportunity in the fashion sector to connect fashion designers and consumers by leveraging technology in an innovative, scalable way. Carney fused her previous experience in tech with her fashion industry experience to develop a platform where emerging and established brands leverage data-driven insights from consumers to connect them in new ways, and where consumers can use social technologies to directly interact with designers on the products they want to purchase. In addition to disrupting the fashion space, Carney recently launched into the beauty industry with GlossWire. Carney is a rare mix of fashion, beauty and tech with an entrepreneurial spirit. She maintains an innate talent to identify market needs and delivers on those needs through passion, vision, drive and authenticity. Simply put, she is a trailblazer within the retail digital sector and a female disruptor in technology.


Melonee Wise
CEO
Fetch Robotics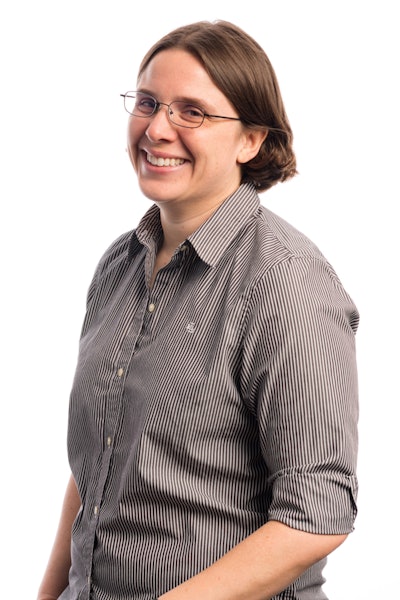 Melonee Wise, a self-proclaimed "robot ninja," is the CEO of Fetch Robotics, where she has led her team for seven years. Since her time at Fetch Robotics, Wise has played an instrumental role in creating new patents and inventions that are redefining the field of robotics, including creating cloud-based automated mobile robots that have been supporting supply chains throughout the pandemic. Wise is a pioneer in on-demand automation, paving the way for roboticists to easily deploy safe, reliable, autonomous robots, whether it be for warehousing, intralogistics or manufacturing. Prior to being appointed CEO at Fetch, Wise was the second employee at Willow Garage, the birthplace of the robot operating system (ROS), where she oversaw a team of engineers focused on developing cutting-edge robotics hardware and software. Since recognizing the uptick in demand is a challenge that isn't going away, Wise's top priority has been helping customers streamline their workflows to increase efficiency while decreasing worker injuries. It's these and many more accomplishments that have garnered Wise this year's overall Woman in Supply Chain.

"In the field of robotics, it's common for engineers to create flashy devices that make for eye-grabbing videos rather than focusing on practicality and reliability. I see robotics as the pinnacle of engineering. My motto is real robots doing real work with real people in the real world. I have focused my career on making sure robots are designed to easily work with people, not against them," Wise says. "As an engineer by nature, building Fetch Robotics as an executive was a challenging learning experience. Rather than delving into the work on my own, I learned to take a step back and delegate tasks to reach the company's highest level of success. The need to pivot when running a cutting-edge company is that it requires a similar mindset to engineering, which means to be successful, I cannot and have not been discouraged by unexpected challenges. Don't ever let someone tell you that you can't do something. And as a CEO, as a woman, especially don't let someone tell you that you can do something. A woman's role in helping companies achieve supply chain optimization is the same as any man in the industry -- integrating robots into supply chains to streamline workflows and increase efficiency. Given the field of robotics is heavily dominated by men, I have taken on the role of mentoring other women looking to work in STEM through Silicon Valley Robotics global professional network. Outside of a woman's role in helping companies achieve their goals, I am determined to close the gender gap in robotics, so that women are well represented."
Cristin Livezey
VP, Finance & Supply Chain
Full Compass Systems Ltd.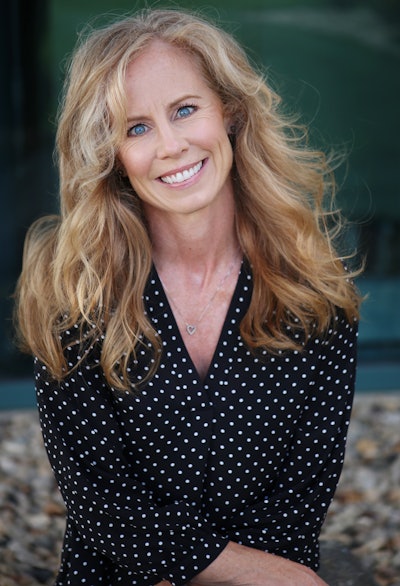 Cristin Livezey's career began in engineering with Kraft Foods, where she became acutely aware of the role of supply chain, specifically around the production of cream cheese. These early days taught her the importance of shelf-life and the balance of inventory. Realizing she wanted more from her career, Livezey earned her Master's in Business and moved into the financial industry with Smith Barney. Her time there set the stage for the rest of her career path. Fast forward and Livezey joined Full Compass as the accounting manager and later VP of finance at Full Compass, followed by VP of procurement. At the time, it was not common to bring together finance and procurement, however Livezey saw the potential in combining the math of a business with supply chain processes. So, she seized this opportunity to bring alignment across the organization. Livezey created category teams that tied into the merchandising team, she developed a work environment that broke down silos getting each team to sit next to each other and build bonds and she embraced new ideas and focused on aligning data with improved processes and the right technology to help the team drive forward. Her next step was to bring in the right people to make the vision a reality. To stay ahead, Livezey utilizes advanced analytics to derive greater insights and develop demand plans that quickly sense and respond to changes in the market. As a result, she implemented a new demand planning system to help the team stay ahead of these changes, align inventory needs and build trust with suppliers.
"While there have been many challenges, COVID-19 was by far one of the greatest challenges I have faced across my career in supply chain. In a matter of days, a significant amount of inventory Full Compass held became obsolete and could not support the incredible demand for virtual audio/visual needs. My roles in both finance and supply chain provided a very unique perspective on the impact and allowed me the opportunity to minimize the financial hit and work to realign inventory," Livezey says. "The impact of COVID was broader than a change in demand, it also impacted supply. Many of the suppliers Full Compass works with had to shut down plants. Boats stayed on the water much longer than normal due to port congestion. There is a shortage of key components, specifically microchips, that are the brains behind much of the product Full Compass sells. The last year has been a pile-on of one challenge after the other. My ability to rally the team and motivate everyone to excel has helped Full Compass turn these challenges into opportunities. Supply chain has come a long way in the past 5-10 years, as more companies realize the impact supply chain has on the overall health of the business. Supply chain has the unique ability to work cross-functionally and quantify the true impact of a single decision be that expanding to a new market, executing a marketing campaign, changing manufacturing strategies and more. I see the continued (and closer) relationship with finance to be critical to ensuring greater alignment with a company's broader strategy. It doesn't matter who is in the leadership role; as long as they have a passion for supply chain and helping their team succeed, we all can win."
Rebecca Haerter
Director of Supply Chain
Full Compass Systems Ltd.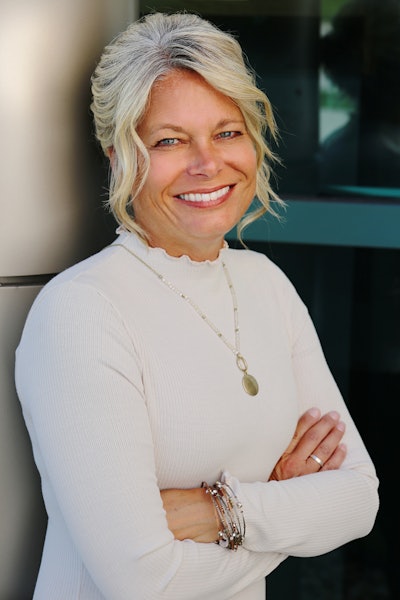 Rebecca Haerter, director of supply chain at Full Compass Systems, maintains more than 25 years of supply chain experience working with both mid-size firms and Fortune 500 businesses. Supply chain is about going from concept to customer, from an idea to reality, and in her current role, she has helped bring this view of supply chain to connect departments and external teams to turn a vision of supply chain excellence into reality. For example, she broke down the traditional barriers between merchandising and supply chain to ensure teams from across the company knew and understood what the other was working on and why. Her extensive experience has brought rewarding and educational opportunities, including sitting on the advisory board at the Wisconsin School of Business at UW Madison, where she works with the university to determine how best to develop students to be the next generation of supply chain leaders. In the last year, it was very easy to get wrapped up in firefighting and reactionary measures. Haerter saw these challenges as an opportunity to overcome the unprecedented challenges they faced and chart new directions. The goal was to become more strategic and proactive; to make the business more efficient. That's why Haerter and the team worked with suppliers to roll out a strategy to support case packs, accelerating inventory turns and helping both companies overcome many challenges.
"Supply chain is my passion, I love it. I feel like I'm one of the fortunate ones that went to school and was able to make a career out of my passion," Haerter says. "I like to challenge our teams and bring out the very best in everyone. The best part is seeing the inventory roll in and the sales come through, seeing our teams have success and their eyes light up. I want everyone to experience that and see how amazing the supply chain is. The success achieved through close collaboration between the two departments is one the major reasons why Full Compass was able to successfully navigate the challenges of COVID-19, which dramatically impacted the audio, lighting and visual industry. We are starting to see more companies come to this realization after they were forced to this past year. At Full Compass, my team was fully onboard with bringing departments together. I work with a highly diverse team. The characteristics that I find help drive success are passion and enthusiasm for supply chain, and willingness to try new and bold ideas."
Christine Barnhart
Senior Director, Product & Industry Market Strategy
Infor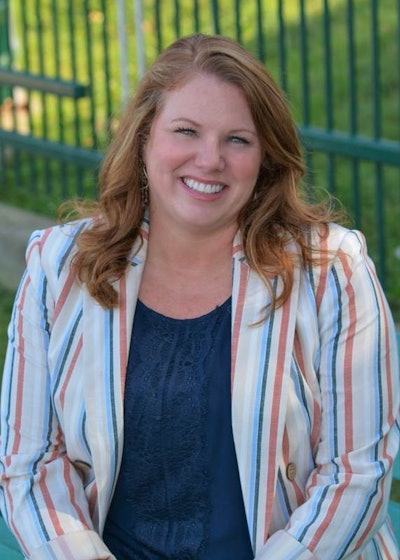 Christine Barnhart transitioned to supply chain in 2008, but brought with her a strong background and experience in process, supplier quality and product development engineering. Because of this, she has continues to demonstrate a strong desire to ensure supply chain best practice is part of the overall business process and a key voice/player planning, logistics, manufacturing, sourcing and product development. Barnhart currently serves as senior director, product and industry market strategy for Infor, where she combines her Inventory and Production Management (CPIM) and Project Management Professional certifications with her engineering and cross-functional supply chain experience to help companies identify where they can improve. Some of Barnhart's accomplishments include: Led Network of Networks quality operating networks task force to define quantitative and qualitative measures for multi-enterprise business networks; Led ASCM task force team for SCOR update to plan-source-make-deliver-return and create new best practices for MEBNs and lights-out planning; operating leader for Infor-Point A relationship, a think tank of collaborators from around the world driven to invent agile technologies that will power supply chains in the coming decades; led industry assessment and strategy creation team, responsible for evaluating MEBN landscape; led establishment of a Berry Global Supply Chain Governing Council, bringing together all business units and supply chain leaders to foster strategic governance/alignment, performance management, organizational development and product lifecycle management improvements to positively impact order fulfillment/reliability, total cost to serve and supply chain flexibility/adaptability; led supply planning, including demand-driven procurement design, testing and implementation activities; program leader for implementation of order-to-cash efficiency improvements for consumer packaging division; and guided negotiations, developed contracts and created strategic procurement partnerships.
"I think it is incredibly important for supply chain professionals to continually network both within their company and beyond; clearly communicating their focus and results. As a relatively new discipline within business management, there is no clear educational background, path or road to supply chain management, which makes it both dynamic and misunderstood. Recent disruptions from COVID-19 have highlighted the importance of supply chain, and now is the time for leaders to leverage their platform to ensure broader supply chain investment in people, process and tools in order to meet company objectives to drive growth, reduce cost and drive customer service," says Barnhart. "We, as supply chain professionals, must be willing to step into the forefront and be confident in our role within company success. We must continue to be educators and evangelists for supply chain as a key driver of competitive advantage and success. Along this vain, I think women not just in supply chain but executive/strategic leadership in general are critical for companies' long-term success and delivering on their strategic objectives. I argue that leading companies ensure they have a dynamic and diverse leadership team that includes all genders/gender identifies, races, ethnic/cultural groups, socio-economic backgrounds, etc. Because the diverse and dynamic nature of supply chain, building and nurturing a tribe is paramount for individual success and ultimately corporate success."
Dawn Andre
EVP of Product Management
JAGGAER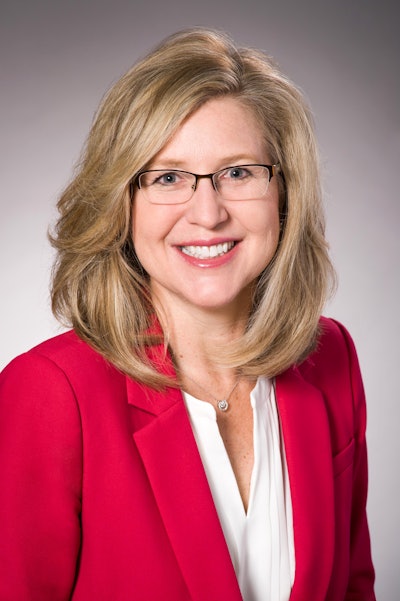 JAGGAER's EVP of product management, Dawn Andre, sets a high precedent for all women in the supply chain industry. Ever since graduating from college with a degree in supply chain management, Andre has been the true definition of a strong, female leader in an industry so often exclusive of women. Her most profound contribution has been her efforts in developing JAGGAER's Digital Mind project, which uses artificial intelligence, machine learning and similar technologies to automate complex manual processes. Through the use of Digital Mind, customers can increase user adoption in their organizations, which allows for consistency and better visibility into the end-to-end supply chain process. This product launch not only answered challenges brought up by the pandemic, but also continues to tie to JAGGAER values of empathy, humility and accountability. Andre also spearheaded the Human Equity Project, which aims to improve the issue of inequality within the industry. Andre has also mentored women seeking guidance in their career paths and plans to continue to encourage other women in this industry.
"Sponsors are critical to career development. They sit at the table where decisions are made, have early insights to initiatives and developing roles to understand your strengths," Andre says. "Working from home did affect my world of work as a woman, for example, as a mom. There was a period of time not so long ago where if there was kid noise or anything going on in the background I would be mortified. I wouldn't want people to question my dedication and focus. But, now it's welcomed. We have people who are bringing their kids into meetings, and I think it makes it a little bit more of a kinder and gentler place. It certainly provides a level of empathy for your teammates (female or male) because you really never know what's going on. As a woman in the technology industry, I have faced adversity in simply being a woman. I learned to overcome being a minority in such a male-dominated industry by making a practice of being firm and sitting at the table for a meeting, which was assumed to be for males only in the industry. There is a lot to be said about your physical presence and confidence to make that decision. As supply chain has become a more strategic department, women now get a seat at the table and are able to contribute to areas such as new product development and sales, where women historically did not have input. Supply is no longer an afterthought, but an integral part to the overall success of a company."
Anaid Chacon
Head of Product
Nuvocargo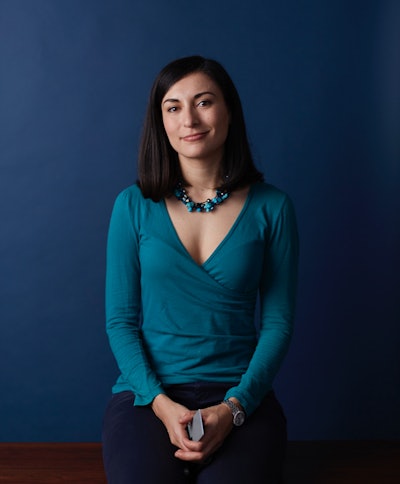 Anaid Chacon maintains an impressive track record working in retail, Software-as-a-Service, product technology and supply chain. Currently, she serves as head of product for Nuvocargo's cross-border freight logistics platform between LatAm and the United States, where she oversees the product, marketing, design and data analytics teams to ensure the success of the company's logistics platform. She also assisted with the rollout of the Nuvocargo cross-border logistics platform, played an instrumental role in the company's series A funding and has contributed to the exponential growth of the business. When Chacon joined Nuvocargo, she brought a fresh perspective to attack the problem of cross-border importing/exporting. Chacon and her team recognized the need to triple the number of tracking points available for customers to monitor their cross-border shipment in real-time, including arrived at origin, loading, waiting for paperwork, picked up from origin, arrived at border, crossed border, arrived at destination, unloading and delivered to destination. She also recognizes the importance of the logistics ecosystem and is currently piloting a series of new add-on financial products for shippers and carriers, targeting offerings such as cargo insurance, working capital financing, trade financing, inventory loans and more. Chacon's style is also very data-driven and incorporates learnings from customers to create best practices and expand knowledge management.
"My goal is to create a world-class organization and platform continually striving for excellence for all of the stakeholders. Nuvocargo is strongly committed to employing people in other geographies and impacting change in the LatAm region. I am focused on building a transformative platform that truly has the power to change the way commerce functions in the Americas. I want to create new opportunities that are touched holistically and systematically expanding to other regions in LatAm. I will pursue this through initiatives at Nuvocargo in product development and with the support of the senior management team. Logistics is full of challenges, and I am always eager to learn and solve problems for our customers," Chacon says. "I want to set an example for future generations and uphold that no challenge is too big or too difficult. I feel strongly that you will not accomplish anything by staying static. It's important to always be learning and open to change. The ability to analyze, self-correct and motivate will always be crucial to grow, regardless of the end goal. I thrive on curiosity; this leads me to solving problems and creating solutions for Nuvocargo's customers."
Jeanie Kohl
Director of Human Resources
Red Stag Fulfillment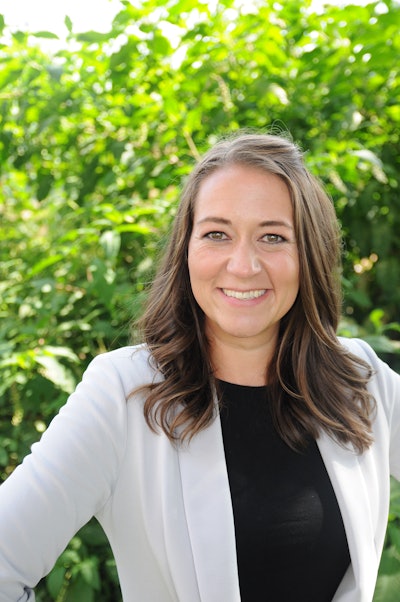 Jeanie Kohl, a veteran human resources leader, joined Red Stag Fulfillment on Cyber Monday 2019 — the biggest day in the e-commerce fulfillment industry — and she dove right in. She established the entire HR department from the ground up in the midst of a holiday season that bled into the COVID-19 pandemic. And, when COVID-19 hit, Kohl kept the warehouses staffed, the company culture strong and still built out her own team, maintaining a less than 5% employee turnover rate for both Red Stag Fulfillment warehouses throughout the entirety of 2020. Simultaneously, she launched new initiatives to improve warehouse leadership training programs and boost employee morale and cultural fit through a value recognition program. Aside from building an entire team from scratch, which has resulted in more cohesive and strategic human resource initiatives, Kohl also helped the entire company grow by launching recruitment efforts tailored to both Red Stag locations. She was crucial in maintaining an industry low turnover rate of 3.30% MoM, and was instrumental in hiring efforts that have led to a more than 200% increase in Red Stag employees since she came onboard. Kohl is always looking to grow and learn, always looking 1-5 years into the future. In addition to establishing a new Leadership Development Program, Kohl set personal continuing education goals for herself and her team. Periodically, she assigns the latest book, white paper or course on human resources in general, team development, diversity and inclusion initiatives, and is extremely intentional with her hiring choices, focusing on adding people to her team that have different strengths.
"Standing forward in a primarily male industry and carving out space for yourself as a woman is always a challenge, but more specifically to this role, building and shaping an HR department from nothing has been, and continues to be, an uphill battle in many ways. Coming into a growing company, leading initiatives to double its size and working to ensure that Red Stag Fulfillment has the support it needs to continue succeeding and adding value to the global supply chain is certainly a challenge. But, by hiring strong people to surround myself with, asking tough questions, constantly pushing myself by putting in the extra hours (sometimes even 80-plus-hour weeks in the height of the pandemic) and continually striving to learn, I have established a formidable HR department," says Kohl. "For us, supply chain IS our strategy, our business. If you want to properly support a global supply chain, then your workforce should represent the globe, especially in a country as diversely populated as the United States."
Paige Wei Cox
SVP, Global Head of SAP Business Network
SAP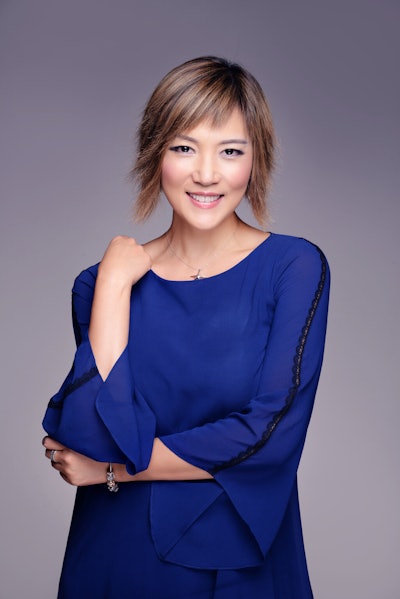 Achieving true agility and resiliency requires a network strategy that enables organizations to collaborate with their most critical trading partners and see deep into their supply chains. As SVP, Global Head of SAP Business Network, Paige Wei Cox brings all business networks – Ariba Network, SAP Logistics Business Network and SAP Asset Intelligence Network – together to create SAP Business Network, a new solution that reimagines how businesses collaborate with their network of trading partners. Cox's bold vision has helped SAP build what is said to be the world's largest business community, working in lockstep with customers, thought leaders and partners to deliver innovation and business value. Cox is also leading a movement to replace fragmented, one-to-one connections in the supply chain with many-to-many networks that bring all points of collaboration into one portal.
"In 2021, everything revolves around the customer. Almost all business-to-consumer companies aspire to deliver a first-class customer experience. For years, I have been trying to bring this same mindset to the business-to-business arena," Cox says. "I insist that supply chain partners need to start evaluating themselves through the prism of the experience economy. The modern customer experience does not begin and end with a product or service. Customer experience entails ordering and delivery, and all of the processes and actions that make up the complete experience. In order to deliver the ideal customer experiences, organizations have to consider the entire supply chain ecosystem. This requires a platform where carriers, logistics providers, suppliers, customers, shippers and others are all connected in one place to orchestrate that end-to-end commerce flow, while giving real-time insights to know how well execution with trading partners is going at any point. As customers strive to meet the triple bottom line – social, environmental and financial – they need to ensure that they adhere to practices that enhance environmental sustainability. These efforts must start with the supply chain in order to create a sustainable future for businesses and their employees. I believe that it is the responsibility of all leaders, male or female, to fully implement and adopt sustainability initiatives. As a woman and a supply chain leader, I constantly challenge the status quo and myopic points of view that, at times, take hold up and down the supply chain. I always try to bring a unique perspective to every meeting and exercise, with the intent of ensuring that sustainability is not only part of SAP's corporate culture, but also the company's purpose in fostering customer relationships."
Tiffanie Ortis
Executive Director of Planning and Procurement
Stuller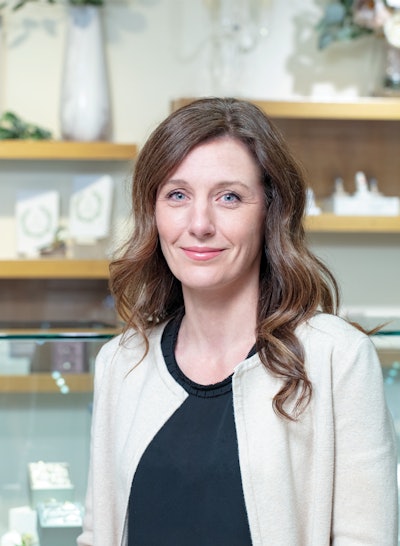 Tiffanie Ortis, executive director of planning and procurement, helped Stuller navigate a perfect storm of supply chain disruptions and come out stronger, more resilient and ready to fuel the next phase of growth. When the COVID-19 pandemic hit, Ortis was certain that the luxury market would be hit hard. So, she leveraged GAINS, Stuller's digital supply chain planning platform, to model significant decreases in demand, anticipate where capacity, supply and shipping constraints might occur in the weeks and months ahead and prepare for the next phase of business growth. As a result, she established stronger relationships with suppliers outside of India, Israel and China to work around shutdowns; planned dramatic swings in demand and supply while considering scarce availability of precious metals and gem stones; outfitted a team to productively contribute and collaborate despite work-from-home operations; led a rapid 8-week move from an on-premise deployment to the latest GAINS AI-driven supply chain planning cloud platform during the busiest holiday season between Thanksgiving and Valentine's Day; and helped Stuller partner closely with suppliers and customers during times of global uncertainty.
"Throughout my career, I have been fortunate to have successful and influential male and female mentors who have all had the same advice for me -- get out of your own way! Many successful female business executives have stated that as women, we tend to hold back our thoughts and opinions because of our own insecurities and self-doubt, not because they were not welcome at the table. It has been my experience that good ideas and innovation come from all levels of an organization and across teams. The most successful of teams that I have been fortunate to be a part of are comprised of diversity of thought among members. They challenge the idea, not the person, they are actively looking for the holes in the argument, they learn from the past and challenge the future and they welcome the discussion," Ortis says.
Julie Van de Kamp
VP of Customer Experience
U.S. Xpress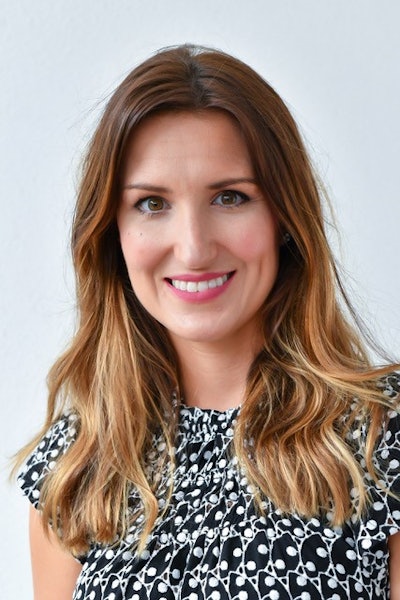 In her more than 13 years with U.S. Xpress, Julie Van de Kamp has held various roles across the company's brokerage, pricing and business development divisions. Today, she serves as VP of customer experience, where she focuses on making the customer experience better for U.S. Xpress customer organizations and business partners. She embodies the company's customer-first mindset, organizing countless initiatives that harness the power of centralized data to provide customers with more personalized and strategic recommendations. With nearly 20 years in the trucking and logistics industries, Van de Kamp has completed the Certified Transportation Broker program through the Transportation Intermediaries Association to provide clients an industry-recognized indicator of her knowledge base, professional integrity and professional commitment to meet their transportation brokerage needs. Additionally, she streamlined the customer experience program by uniting the U.S. Xpress asset and brokerage divisions under one roof, creating a new customer experience team to better serve customers. Her leadership style promotes collaboration, innovation and empowered decision-making, qualities that allow her team to develop their careers every day. And, as a working mother of two young children, she actively seeks out opportunities to mentor other women and mothers at U.S. Xpress and meets with mentees on a quarterly basis to discuss their career goals.
"I consider myself very lucky to have faced limited struggles around being a woman in the transportation and supply chain industry. At U.S. Xpress, specifically, I have always been presented with the opportunity to grow and become a leader within the organization. As an avid problem solver, I love the endless changes to the industry, figuring out how to push through challenges and improving efficiencies. I by no means am a superwoman – juggling being a mother, wife and daughter while keeping a fulfilling career is absolutely challenging – but the ability to bring people together to grow personally and professionally is rewarding every single day," Van de Kamp says.
Congratulations to all of this year's winners, which can be found here: