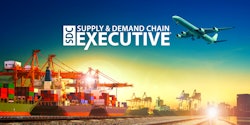 When entering 2020, the world was optimistic about what the new decade would bring. No one could've predicted a global pandemic that put the world at a stand-still for nine months and counting.
While the Coronavirus disease (COVID-19) pandemic effectively shut down many industries, the supply chain kept on trucking along, serving communities to the best of their abilities. If there is anything that we've learned from this challenging year, supply chains will never break – they will only bend. This industry and the people behind the scenes remain resilient, taking on any challenges thrown their way.
Supply & Demand Chain Executive hasn't missed a beat either. SDCE editors have been covering each aspect of the supply chain this year, allowing readers to stay on top of this essential industry.
Below are the Top 10 most read articles of 2020.
Associate editor Brielle Jaekel details how big-box stores like Walmart and Target are following in the footsteps of e-commerce giant Amazon by creating their own versions of Prime Day. With parcel shipments delayed already because of the COVID-19 pandemic, these stores kicked off the holiday season even earlier than usual.
It was the call that was heard around the world this year: "There's no toilet paper at the store." As people stockpiled on essential goods, stores scurried to replenish demand. In this article, Shannon Kreps from Medius walks through the various scenarios that played out in the manufacturing, distribution and retail sectors.
The COVID-19 pandemic was a wakeup for many industries – and the oil and gas trade is no different. With oil prices reaching historic lows this year, Vinodkumar Raghothamarao from IHS Markit EMEA details why the C-suite must evaluate supply chain and procurement strategies, sourcing techniques and costs in order to stay afloat.
As the global COVID-19 pandemic continues, air freight is becoming a more viable option for companies. Swamini Kulkarni from Allied Market Research details on how the demand for e-commerce increases, and the revenue of air freight market is bound to fly high in the future.
Supply chain and logistics were one of the most highlighted industries of the year. Associate editor Brielle Jaekel outlines why the logistics industry traveled through rough terrain in 2020.
Michael Varney and Wil G. Knibloe from Crowe detail what best practices have emerged from the COVID-19 lockdown.
In 2020, SDCE launched its first annual Women in Supply Chain award. Bindiya Vakil, CEO and founder of Resilinc, was crowned the inaugural winner of the award, as she proved to play a critical role within the supply chain. Read this profile to learn more about Vakil and her expansive career.
Mahesh Rajasekharan from Cleo discusses the "bullwhip effect" and how companies can best avoid it as the pandemic continues.
2019 ended at a low point for the trucking industries, as more companies closed their doors while the driver shortage only grew at a substantial rate. At the top of the year, Rodgers Trucking announced that it would be shuttering its operations in April. Little did we know what the year had in store for us.
The Women in Supply Chain award is something that we are incredibly proud of. Honoring these women – especially during a year of challenges – proves that not all superheroes wear capes. The Women in Supply Chain award honors female supply chain leaders and executives whose accomplishments, mentorship and examples set a foundation for women in all levels of a company's supply chain network.