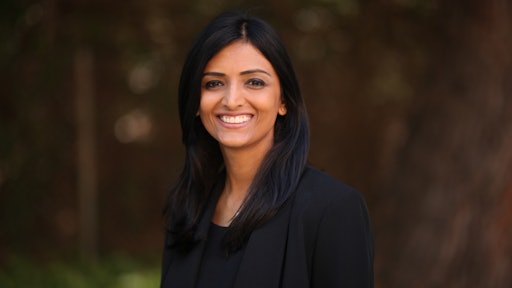 "Women can be self-deprecating at times," says Bindiya Vakil, CEO and founder of Resilinc. "We should believe in ourselves a little more. I know, it's very hard to do. We are our own worst critic, and we need to be more confident."
And, if Vakil is anything, she is confident.
Her achievements in the supply chain have crowned her Supply & Demand Chain Executive's first annual Supply Chain Woman of the Year.
"I'm very humbled and grateful to be selected. I'm an immigrant and a first-time entrepreneur in this country doing something crazy like starting my own company," says Vakil. "It's an amazing recognition for me and for Resilinc, for the work that my team has done to help me get this recognition."
In her 20-year career, Vakil has helped transform the way that global organizations approach supply chain visibility and risk, serving in numerous sourcing and procurement roles for companies like Cisco, Flextronics and Broadcom before opening Resilinc in 2010.
"I realized that every company in the world that has a product has the same problem of being reactive [when it comes to supply chain disruptions]. If there was a company out there that could help companies map their entire supply chain and monitor their suppliers worldwide, then it could be a much more inexpensive way to achieve supply chain resiliency rather than each company trying to build this type of capability," explains Vakil.
While building Resilinc, Vakil found her strength and what she excelled in, which helped her recognize her weaknesses and hire the best people to fill those gaps.
"I think in any role, whether it's supply chain or as a CEO, what you really need to do is find your strength and then find your weakness. Know your weaknesses and then find the best people to bolster those," says Vakil. "We have people who join Resilinc because they believe in what we're doing, they get passionate. You have to be able to bring out that in people."
Still, there have been challenges that she has had to overcome. When Resilinc started, some people were unwilling to join on because it wasn't an established company.
However, Vakil believes that there are always reasons to not join a company—you just have to find the most passionate people willing to take the journey with you.
"Gender aside, you'll find the best people will join because they believe in you and what you're doing interests and excites them," she says. "For startups, you really need those people who will be there for the long haul. They are the ones that won't let any of the normal ups and downs get in the way of rolling up their sleeves and doing what's needed."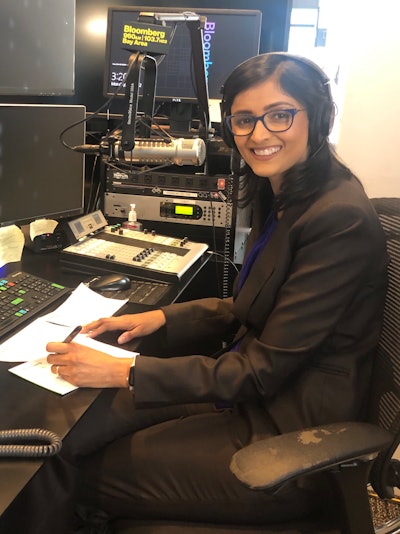 Today's companies are more dependent on multiple tiers of suppliers that are across the world or scattered across the country. Oftentimes, many don't have visibility into their supplier networks or are still relying on manual processes to track and respond to disruptions. Right now, having technology, data and supplier information readily available the minute a supply chain disruption occurs is crucial to mitigate disruptions.
For example, Resilinc initially picked up the alert on the Coronavirus disease (COVID-19) spread in China on Dec. 28, 2019—months before it was declared a global pandemic. The company then alerted customers on Jan. 4, allowing them to adjust their supply chains as needed.
"We created a pandemic readiness assessment on Jan. 24 and launched it to 1,200 suppliers," says Vakil. "As [COVID-19] made its way around the world, we were tracking and providing a lot of information to customers about what they could do ahead of time."
Then, in April, Resilinc partnered with Premier Inc., Intalere and Stanford Health to develop The Exchange at Resilinc, a hospital-to-hospital healthcare platform that eases shortages and imbalances of medical devices and supplies.
"Within three weeks, my team, which was working completely remote, conceptualized, designed, developed, tested and launched The Exchange," says Vakil. "We were able to leverage all our existing technology platform, all the data security that we have for our standard customer and helped hospitals secure PPE and exchange products with each other."
Vakil is also very involved in organizations, sitting on the MIT Center for Transportation and Logistics Advisory Board, Arizona State University Department of Defense Med Log Supply Chain Advisory Board and on the founding members board of the Healthcare Transparency Initiative.
In addition, she is one of the founding members of the Global Supply Chain Resiliency Council, which aims to promote supply chain resiliency best practices and knowledge.
"When I started Resilinc 10 years ago, supply chain risk management was not a solution space. We were educating companies as to why they should have this capability," explains Vakil. "By having these types of industry advisory groups on board, we have been able to bring chief procurement officers to help educate other people about their risk program."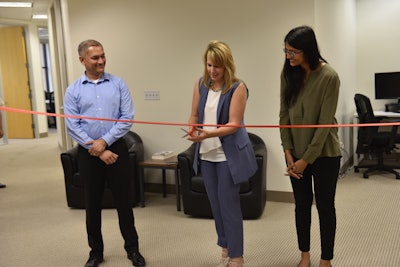 Regardless of someone's success, though, you will encounter biases—whether they are subconscious or not.
Vakil encourages women in the supply chain to be themselves, to hold their heads up high and maintain passion for what they believe in. Especially when it comes to launching a new product, idea or company.
"What you need is to have that in inner confidence that tells you every day, 'No, that person is wrong.' They may wear a fancy suit or drive an expensive car, but I know my solution works. It's never easy," says Vakil. "Be confident in yourself. Don't apologize all the time. It's okay to ask for things. In fact, you should ask for things that you want. What's the worst thing someone's going to say? 'No?' Don't be afraid of the 'No.'"
"For every yes that I got from an investor, I got 60 nos. I had to pick up Humpty Dumpty, put the pieces back together, put a smile on my face, go to the next pitch," Vakil continues. "Don't let the no's bring you down because they are part of life. Don't get let them get you disheartened."
Congratulations Vakil, and the remainder of the Women in Supply Chain winners.
Go to www.sdcexec.com/videos/link-live for the LINK Livestream discussion with Vakil on supply chain risk management, maintaining a resilient supply chain during a pandemic and her advice for future female leaders in the supply chain.
To see the full list of winners, please click here.