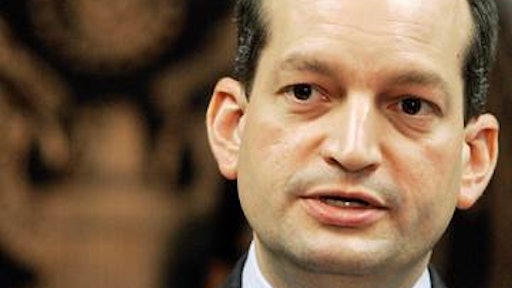 President Trump has named Alexander Acosta, the dean of the Florida International University law school, as his new nominee to be Secretary of Labor.
Acosta is the first Latino Trump has picked for his Cabinet. He previously served as a member of the National Labor Relations Board and as the U.S. Attorney for Southern District of Florida.
Acosta also serves as the chairman of U.S. Century Bank, which is headquartered in Miami and is billed as one of the largest Latino community banks in the country.
Trump's last Labor nominee, Andrew Puzder, withdrew from consideration the day before his confirmation hearings were to begin, amid union and liberal group attacks against Puzder's business records and character since he was tapped for the post in December.
Learn more about Acosta HERE.