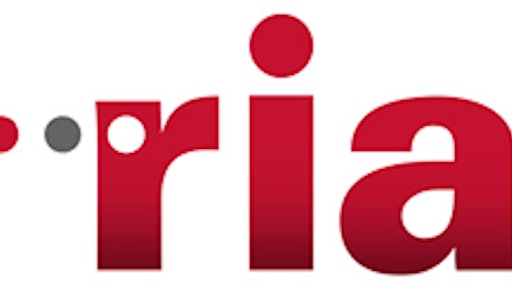 ANN ARBOR, MI – January 31, 2017. The Robotic Industries Association (RIA), the leading advocate in North America for safety and innovation in robotics, announced today that in 2016 the North American robotics market broke all-time records for orders and shipments. During the year, 34,606 robots valued at approximately $1.9 billion were ordered in North America, representing growth of 10 percent in units over 2015. The automotive industry experienced another strong year with orders growing 17 percent. Units shipped to North American customers also grew by 10 percent, with 30,875 robots valued at $1.8 billion shipped in 2016. Shipments into the automotive market grew 25 percent relative to 2015.
Strength in Q4
The fourth quarter of 2016 alone saw North American orders of 10,621 robots valued at $561 million, a growth rate of 18 percent in units ordered and 21 percent in revenue over the fourth quarter of 2015. Q4 shipments grew 33 percent on a unit basis with shipments of 8,825 robots valued at $494 million.
"Automation played a vital role in spurring economic growth in North American manufacturing and services industries in 2016," said Jeff Burnstein, President of A3. "We anticipate accelerated growth based on smarter, more connected and more collaborative robots in the coming years."
Hottest Applications and Industries
Orders for robots spiked 61 percent in assembly applications and increased 24 percent in spot welding. The food and consumer goods industry increased orders for robots by 32 percent in 2016. Robots in these industries can be used in a variety of functions, including improving food safety, performing repetitive primary packaging tasks such as bin picking, tray loading and bottle handling, and assisting with secondary packaging tasks such as case packing, bundling, bagging and palletizing.
Automate 2017 to Break Attendance Records
Capping its most successful year in history, the robotics, vision and motion control industries are preparing to come together for Automate 2017, North America's largest automation exhibition and conference April 3-6 in Chicago. Over 300 exhibitors and a record 20,000 attendees are expected to gather, including corporate decision-makers as well as press and industry analysts.
The RIA is a member organization of theAssociation for Advancing Automation (A3). More information on theRobotic Industries Association may be found at www.robotics.org.
About Robotic Industries Association (RIA)
Founded in 1974, RIA is a not-for-profit trade association driving innovation, growth, and safety in manufacturing and service industries through education, promotion, and advancement of robotics, related automation technologies, and companies delivering integrated solutions. RIA represents over 430 robot manufacturers, system integrators, component suppliers, end users, consulting firms, research groups, and educational institutions. The association hosts a number of events, provides quarterly robotics statistics and has a content-rich website, Robotics Online. For more details on RIA, visit www.robotics.org or call 734-994-6088.
About Association for Advancing Automation (A3)
The Association for Advancing Automation is the global advocate for the benefits of automating. A3 promotes automation technologies and ideas that transform the way business is done. A3 is the umbrella group for Robotic Industries Association (RIA), AIA - Advancing Vision + Imaging, and Motion Control & Motor Association (MCMA). RIA, AIA, and MCMA combined represent over 1,000 automation manufacturers, component suppliers, system integrators, end users, research groups and consulting firms from throughout the world that drive automation forward. For more information, please visit our websites: A3 - www.A3automate.org. RIA - www.robotics.org. AIA - www.visiononline.org. MCMA - www.motioncontrolonline.org.