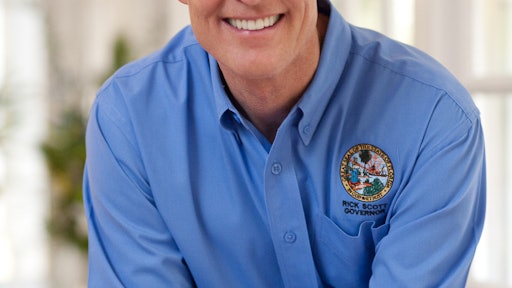 Following on the heels of last's week threatened retaliation against Florida ports that sign agreements with Cuba, Gov. Rick Scott has tucked another anti-Cuba provision into his proposed state budget that is even more far-reaching.
Port Everglades and the Port of Palm Beach backed off plans to sign what's known as a memorandum of understanding with the National Port Administration of Cuba last week after Scott tweeted that he would ask state legislators to cut off funding for any Florida ports that "enter into any agreement with [the] Cuban dictatorship."
Scott put wording in his new budget, released Tuesday that says no money can be "allocated to infrastructure projects that result in the expansion of trade with the Cuban dictatorship because of their continued human rights abuses."
It's unclear if the budget reference also includes trade in services and would impact Florida ports that have cruise service to Cuba or potentially ferry service to the island. Several ferry ventures have proposals before the Cuban government to offer ferry service from Florida to Cuba.
More information on Gov. Scott's budget proposal can be found HERE.