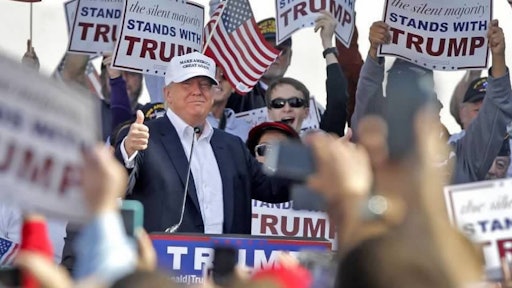 American business leaders are having a reality check in the Trump era, skeptical that the president's campaign promises and Republican legislative priorities are likely to come to fruition in the near future. Their biggest concern: the outlook for trade.
According to the latest CNBC Global CFO Council Survey, a majority of U.S. CFOs are less than 50 percent confident that Congress will pass legislation on reforming Obamacare and personal income taxes by the end of this year. Nearly half are less than 25 percent confident that Congress will fund a border wall. On corporate taxes, the most important issue facing most CFOs, the average U.S. council member is only 56 percent confident Congress will pass reforms.
The CNBC Global CFO Council represents some of the largest public and private companies in the world, collectively managing more than $4 trillion in market capitalization across a wide variety of sectors. The quarterly CFO Council poll was conducted from March 1 to 10.
To read the full original article, please click here.