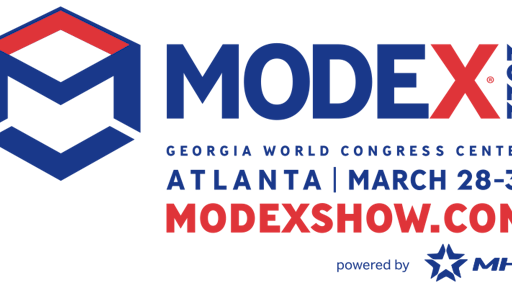 When I look back on the last MODEX show, it was on the cusp of the Coronavirus disease (COVID-19), back when the elbow bump was first born. Fast forward to nearly 2 years later, and so much has changed, evolved and transpired in the supply chain space.
Grocery stores implemented curbside pickup. Automation allowed remote workers to re-tool, optimize and innovate. And, other emerging technologies such as blockchain, Internet of Things (IoT) and more enabled corporations of all sizes to keep product moving through the chain.
Now, with many of these developments going to market faster than the speed of light, the future of supply chains depends on knowing what's available, what works and why.
MODEX 2022 is equipped to deliver just that and more, helping attendees make new contacts, discover cutting-edge solutions and learn more about the latest trends.
Scheduled to take place March 28-31 at the Georgia World Congress Center in Atlanta, MODEX 2022 is the premier supply chain event.
Be sure to swing by Food Logistics and Supply & Demand Chain Executive's booth C4770 to pick up copies of Food Logistics' January/February 2022 issue, featuring this year's Rock Stars of the Supply Chain winners, as well as a limited-edition PRINT copies of Supply & Demand Chain Executive's March 2022 issue, revealing this year's Pros to Know winners.
And, mark your calendar for Tuesday, March 29 at 3:00; you're invited to booth C4770, as we reveal this year's overall Pros to Know winner LIVE from the tradeshow floor. Come by, watch the interview live, grab some swag and let's connect.
While the world remains in turmoil, the supply chain industry seems to finally fall back into stride, as technology, optimization and innovation enable supply chain leaders to keep product moving despite disruptions and bottlenecks.
Hope to see you at MODEX this year. Let's chat about how we can work together going forward.