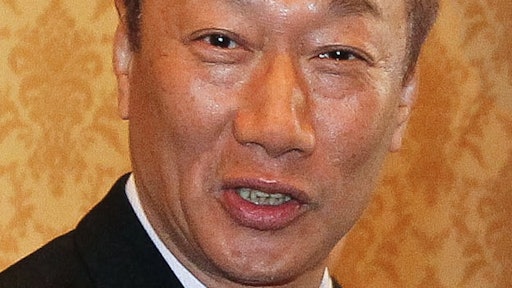 Foxconn, the world's largest contract electronics maker and a major Apple Inc. supplier, has announced plans to invest more than $10 billion in a display-making factory in the United States and will decide on the location of the plant next month.
The Taiwan-based firm has reportedly been eyeing U.S. investments for some time and its CEO, Terry Gou, has said that the company hopes to spend more than $7 billion to set up a display-making plant in the U.S., which currently is the No. 2 market for televisions but has no panel-making industry.
Foxconn, formally known as Hon Hai Precision Industry Co., is reportedly considering Wisconsin, Ohio, Michigan, Pennsylvania and North Carolina as possible locations, Gou told reporters after the company's annual shareholders meeting on Thursday.
The company is expected to make a decision in July.
While the plant would create jobs, Gou added it would not employ as many people as in its China plants, as the cost of labor is higher and the plant would rely on automation.
More details on Foxconn's move to the United States can be found HERE.