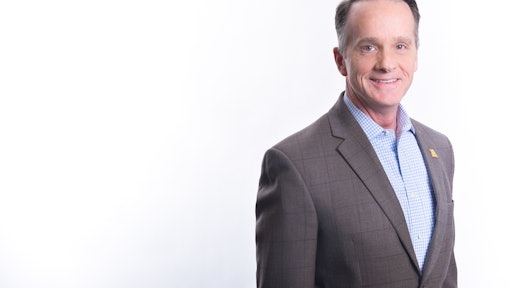 The United States is reclaiming jobs lost to off-shoring by the hundreds of thousands, and as outsourcing loses its luster, that total is expected to grow.
A decade ago, articles about American manufacturers outsourcing to places like China and India choked the headlines. This mass exodus significantly affected the U.S. economy and still does: To date, we have at least 5.1 million fewer in-country manufacturing positions available to skilled laborers than we did just 16 years ago.
But all is not lost for America. In true "pick ourselves up by the bootstraps" fashion, we're reclaiming those lost jobs by the hundreds of thousands; even better, as outsourcing loses its luster, we can expect that total to grow.
The years have taken a toll on countless companies wooed by the lure of offshoring, but the low-cost foreign labor force of the early 2000s is no longer the status quo. It's been replaced by increased labor and energy costs overseas, not to mention a growing demand for "Made in America" products.
Consequently, manufacturing plants are beginning to come back to both coasts and the Midwest, with some of their international brethren taking notice and following suit. It's a reversal of fortune on all levels, and a strategic boon in the reinvestment and investment of U.S. manufacturing on the part of national and foreign companies.
The Relighting of America's Manufacturing Torch
Whether it's because of the new American administration or simply due to a natural ebb and flow of global commerce, the U.S. is poised to re-emerge as a manufacturing superpower. Companies that are now seeing unexpectedly high transportation costs, anti-globalist sentiments, problems with quality and security, or other factors are finding it wise to return to what's still one of the largest consumer markets in the world.
Little by little, foreign-owned companies are also jumping into this fiscally responsible fray. One of the most publicized in recent months was Samsung, which promised to move its appliance manufacturing site in Mexico to one of several potential states, with South Carolina as the reported front-runner.
Samsung executives' motivation to offshore to the states is grounded in competitiveness. The executive team believes it can rapidly recoup an expected $300 million capital investment by making the products in the same places where they're sold.
Samsung's big announcement illustrates what it means to be innovative and competitive. The U.S. offers possible tax advantages for foreign production plants, as well as savings on tariffs if the proposed administration rhetoric becomes law. Plus, behemoths like Samsung that want to sell to American audiences will find goodwill and cost savings bundled if they choose to manufacture items in the country that buys the merchandise.
WeatherTech, which creates car floor liners, continues to brand itself as a premium American engineered and manufactured choice. By positioning itself this way, it's in sync with the "Made in America" sentimentality sweeping the nation. And when asked about his company breaking ground on a plant in Missouri, Brodene Hartmann, CEO of Ulrik Kolding-Hartvig, explained that the move was to ultimately gain market share.
While most people still think of China as a place to outsource manufacturing, plenty of Chinese organizations are moving in the opposite direction. A case in point is Haier, which purchased General Electric's appliance division. Haier was well-known in the home appliance industry, but it couldn't break into the U.S. market. By tethering itself for the next 40 years to the GE name and producing items like refrigerators in several states, Haier has finally gained a foothold in America.
As for Wanxiang, the billion-dollar auto parts maker has a manufacturing plant on American soil for good reason: It wants to be seen by the public as a U.S. company. Its Wanxiang America division employs more than 13,000 skilled workers, and those at the helm are actively encouraging other Chinese firms to follow suit and invest in the U.S. market.
Get in on the Expansion-to-America Ground Floor
International manufacturing companies interested in successfully entering the United States need to stay grounded throughout the process and practice due diligence. Here are a few ways to do that:
1. Understand how big America is. It can be difficult initially for overseas companies to accept the vastness of the United States, but it's logistically necessary. Direct rail access, interstate access and waterway port access should all be considered when determining how goods and raw materials will move in and around cities and countries.
Additionally, setting up shop on one coast may not be reasonable if it's important to reach the entire national population. Adidas introduced additive (3D) manufacturing and relocated production back to the states to propel its national and international sales and marketing revenue. Site selectors and statewide organizations are available to reduce the risks involved in this major business decision.
2. Realize each state has specific tax policies and business environments. America is hardly monolithic. Beyond factoring in the corporate income tax rate, companies should stay aware of state rates, too, and understand how they interact with federal rates. Energy costs, regulatory restrictions and advantages, bond ratings and fiscal environment stability can quickly affect bottom lines.
3. Identify partners and advocates in the chosen location. These are players who can advise and assist in attracting, relocating and retaining top talent. For instance, proactive economic development organizations like the Missouri-based Kansas City Area Development Council can impact the workforce development for inbound manufacturers. And partnerships like the nearby St. Louis Top Ten Project woo college graduates to work for regional places like Ameren, the Donald Danforth Plant Science Center, and Wells Fargo.
The reshoring buzz is building, and it has crossed international barriers. Foreign companies are recognizing the advantages of manufacturing in the U.S., and their interest is leading to serious discussions and decisions. Who knows what we'll see in the headlines of tomorrow? They might just announce plant openings across America.
With more than 30 years of experience leading economic development efforts across Missouri, Steve Johnson, CEO of Missouri Partnership, works with manufacturing companies as they look at U.S. locations for expansion and investment.