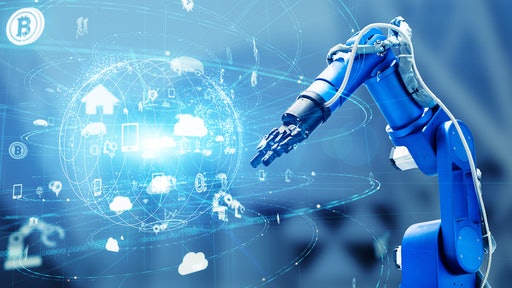 Getty Images
Interact Analysis predicts there will be just over 150,000 picking robots installed by 2030, with annual shipments jumping from less than 2,000 in 2022 to just above 50,000 by the end of the decade.
In fact, uptake will be driven by rising wage costs in warehouses, labor shortages and the rapid development of artificial intelligence (AI) and machine vision technology.
"Despite more than 150,000 picking robots expected to be installed by 2030, this represents just 2% of the number of FTEs forecast to be performing static manipulation tasks that year. There is a convergence of factors which we believe will lead to widespread growth in the robotic picking segment over the next decade," according to Irene Zhang, senior analyst for Interact Analysis.
From Interact Analysis:
Over time, the cost of warehouse labor is increasing, while the cost of robotic picking is gradually coming down. At the same time, the price of robotic picking is expected to come down significantly over the coming years, largely driven by pricing pressures for robotic arms and machine vision software.

By 2030, expect the average price of picking robots to drop by 40%, while the cost of warehouse labor will increase by approximately 30% over the same period.

For every 3-5 robots, there will be a full-time equivalent (FTE) employee supervising them. However, expect this will increase to one FTE per 7-10 robots by 2030.

Its estimated there will be around 7.5 million global FTE employees performing static manipulation tasks by 2030, which is more than double that of 2022.