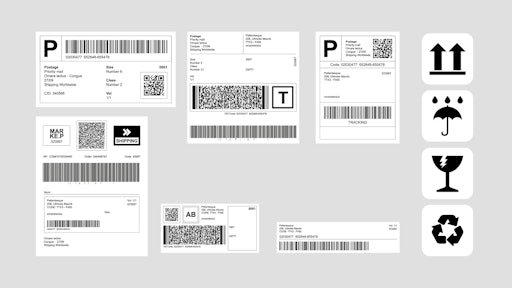 Terra.Work AdobeStock_421045252
Loftware and Seiko Epson Corporation announced a strategic partnership that aims to revolutionize customers' labeling workflows.
"We're partnering with Epson to help businesses of all sizes move their labeling into the cloud," says Paul Vogt, VP of channel and alliance strategies at Loftware. "Businesses are adopting best-of-breed partner labeling solutions and 1-step color label printing to bring radical improvements to their supply chain printing operations. We're delighted to collaborate with Epson to deliver such transformation."
"Readiness to adapt to cloud trends is critical," says Junkichi Yoshida, executive officer and COO of Epson's Printing Solutions Division. "Our goal is to drive the growth of color on-demand printing in various kinds of businesses and applications by further enhancing the quality of our label print technology and optimizing both hardware and solutions. This partnership with Loftware is essential for our future business development, since by providing cloud print, our Colorworks printers can connect to the systems of enterprise customers across multiple industries."
From PR Newswire:
The Epson and

Loftware

collaboration will develop cloud-based, 1-step color printing solutions to improve print efficiency and ease-of-use.
The partnership will integrate the Epson ColorWorks series of color label printers with

Loftware's

NiceLabel Cloud platforms. Businesses will be able to print from

NiceLabel

Cloud directly to Epson ColorWorks cloud-connected printers.
Companies in this article