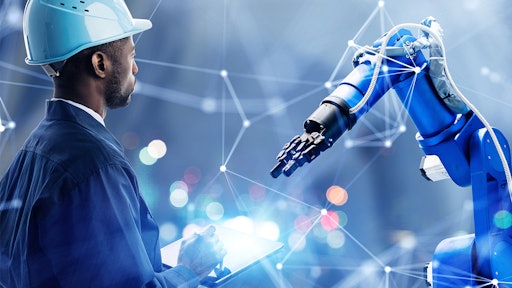 Siemens
To enhance cross-functional collaboration, Siemens and Microsoft are integrating Siemens' Teamcenter software for product lifecycle management (PLM) with Microsoft's collaboration platform Teams and the language models in Azure OpenAI Service as well as other Azure AI capabilities to help industrial companies drive innovation and efficiency across the design, engineering, manufacturing and operational lifecycle of products.
"The integration of AI into technology platforms will profoundly change how we work and how every business operates," says Scott Guthrie, EVP, Cloud + AI, Microsoft. "With Siemens, we are bringing the power of AI to more industrial organizations, enabling them to simplify workflows, overcome silos and collaborate in more inclusive ways to accelerate customer-centric innovation."
From Siemens:
With the new Teamcenter app for

Microsoft

Teams, anticipated later in 2023, the companies are enabling design engineers, frontline workers and teams across business functions to close feedback loops faster and solve challenges together. For example, service engineers or production operatives can use mobile devices to document and report product design or quality concerns using natural speech.
Through Azure OpenAI Service, the app can parse that informal speech data, automatically creating a summarized report and routing it within Teamcenter to the appropriate design, engineering or manufacturing expert.

Siemens

and

Microsoft

are also collaborating to help software developers and automation engineers accelerate the code generation for Programmable Logic Controllers (PLC). These capabilities can also enable maintenance teams to identify errors and generate step-by-step solutions more quickly.
Companies in this article