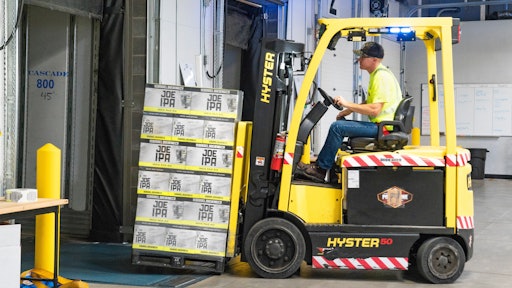 Pexels
Impinj Promotes Jeff Dossett to Chief Revenue Officer
Impinj, Inc. announced the appointment of Jeff Dossett to chief revenue officer. In this role, Dossett oversees Impinj's global go-to-market organization including sales, marketing, partner development, product management, and customer support.
Dossett joined Impinj in May 2017 and most recently served as the company's executive vice president of sales and marketing. Under Dossett's leadership, Impinj recently introduced game-changing new products to meet the growing demand for enterprise IoT solutions in the retail, supply chain and logistics, and manufacturing industries. His team is focused on enabling digital transformation for visionary end customers and deepening partner engagements around the globe.
Palmer-Donavin Announces New CEO
The Board of Directors of Palmer-Donavin announced Robyn Pollina will become the company's new CEO.
Bob Woodward Jr., Chairman of the Board at Palmer-Donavin, announced that Robyn Pollina, current CFO at Palmer-Donavin, has been named CEO of Palmer-Donavin succeeding retiring CEO, Ron Calhoun, effective Aug. 1, 2020. Robyn moves into this role after having been with the company for 25 years and serving as CFO for the past 23 years.
As a member of the Board, Calhoun will continue to work with Pollina and the executive team to develop strategic initiatives and important relationships.
IWLA Names Michigan-based Warehouse Executive Board Chairman Association Officers Also Tapped
The International Warehouse Logistics Association (IWLA) recently named Leslie Ajlouny, chief marketing officer of Evans Distribution Systems, in Melvindale, Mich., as the association's 2020-2021 chairman.
Ajlouny previously served as the association's vice chairman. She succeeds Brett Mears, president of Palmer Logistics based in Houston, Texas, who becomes IWLA immediate past chairman.
Beckhoff USA Appoints Hank Lee West Region District Manager
Beckhoff Automation USA recently hired Hank Lee as West Region District Manager. Based at the company's Silicon Valley Technical Center in San Jose, California, he will oversee operations and sales development in the high-tech center and throughout the Northwest U.S. To accelerate market share gains for Beckhoff, Lee will work directly with strategic accounts as well as with the experienced local sales and applications engineering team. He reports to Joe Martin, West Region Manager.
No stranger to PC-based automation, Lee spent the past 15 years with ADLINK Technology, a manufacturer of embedded computing systems and test & measurement equipment, at its Silicon Valley location where he focused on numerous industries. He achieved significant successes in many positions with the company, starting as Field Sales Application Engineer and most recently holding the title of Director of Sales – West. Previously, Lee worked for Lanner Electronics as National Distribution Sales Manager.
Procurement Advisors Names William Medof as Chief Operating Officer
Procurement Advisors, LLC (PA) has named William "Billy" Medof to the newly created position of chief operating Officer and started on July 1, 2020. Mr. Medof reports to Suja Katarya, PA's CEO and managing partner. Previously, Mr. Medof served as the President of Georgia-Pacific Corrugated, one of the four largest producers of corrugated packaging in the United States.