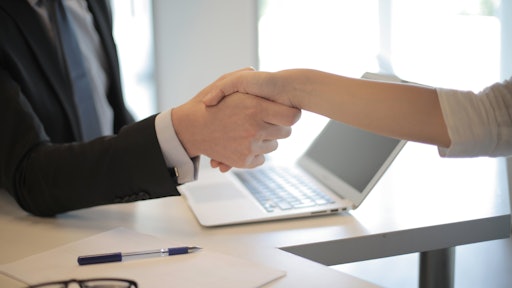 Andrea Piacquadio from Pexels
Weissman Joins Long Beach Harbor Commission
Sharon L. Weissman, recently retired senior advisor and transportation deputy to Long Beach Mayor Robert Garcia, on Monday participated in her first Harbor Commission meeting as the newest member of the board that oversees the Port of Long Beach and Long Beach Harbor Department.
Weissman, an experienced aide to elected officials, has also been active in the community, serving currently as president of the Long Beach Public Library Foundation and in the past on boards of the Arts Council for Long Beach, the Long Beach Symphony and the Fair Housing Foundation.
Volga-Dnepr Group Announces Changes in the Board of Directors
Alexey Isaikin founder and co-owner of the Volga-Dnepr Group has been appointed as chairman of the board, with over 40 years of experience in the aircraft and civil aviation industry. Sergey Shklyanik, co-owner of the Volga-Dnepr Group, is now deputy chairman and is a recognized industry expert with more than 40 years of experience in the aviation industry.
Other new deputy chairman is Tatiana Arslanova, executive operating director of Volga-Dnepr Group, who has held senior positions within the Group for over 15 years. Ruben Vardanyan joins as an independent Director and is a Russian business leader, social entrepreneur and philanthropist. Another newly appointed independent director is Giorgio Callegari, a member of the Boards of Directors in Insurance Public Companies Ingosstrakh and Enel Russia, and a former member of the boards of directors of Alitalia and Aeroflot. Ward Howell partner Ella Sytnik and former Prime Minister of Saxony Stanislav Tillich are also new independent directors.
Volga-Dnepr Group also appointed Konstantin Vekshin as chief commercial officer. Vekshin's key objectives will be to implement the Group's approved marketing directive and sales plan, in addition to the centralization and digitalization of all its sales teams.
SSI SCHAEFER Appoints Material Handling Expert to Lead North America Region
SSI SCHAEFER revealed the appointment of Vincent Halma as the senior vice president and regional head of North America. Halma, formerly the North American president and CEO of the Kion Group, is an industry veteran and has a deep understanding of the supply chain logistics. Halma's market expertise and industry connections, along with his previous experience leading international companies, has given him the ability to bring to market complex product portfolios, which fit with the future vision of SSI SCHAEFER.
Companies in this article