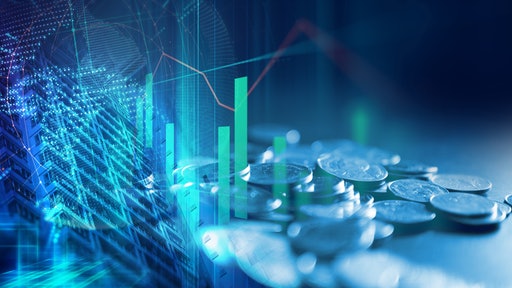 Getty Images
Many CFOs are switching their focus from crisis management stemming from the Coronavirus disease (COVID-19) pandemic to growth for the future, according to a survey from Grant Thornton LLP.
The survey reveals that 31% of CFOs plan to minimize real estate and facilities expenses over the next year, while 32% plan to permanently decrease their company's real estate footprint. More than 60% of CFOs pointed to improved flexible and remote work environments at their companies, and 40% noted improved business processes and an ability to better focus on strategy.
"A year ago, CFOs were scrambling just to survive, but sometimes a crisis can accelerate positive change," says Chris Schenkenberg, regional tax business lines national managing partner at Grant Thornton. "It's clear that, especially among private companies, finance leaders haven't settled for going back to the past. They've asked what's possible, not just what's wrong, and found new ways to push their organizations forward."
From Grant Thornton LLP:
More than 75% of respondents reported diversity, equity and inclusion and environment, social and governance as being "priorities" or "important" within their organizations.
53% of respondents are prioritizing long-term foundational technology infrastructure investment over technology that addresses immediate business needs.
Almost half (44%) said the new administration's plans for environmental regulations would positively impact their businesses.
"Stability and predictability matter," adds Schenkenberg. "Most businesses are open to reasonable regulation if they can count on a steady hand on the tiller."