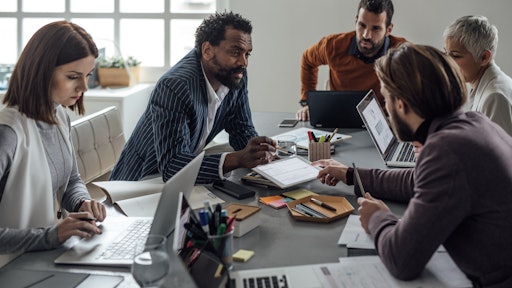 LStockStudio AdobeStock_243285526
Small and midsize business (SMB) CEO confidence saw a modest uptick in Q3 2023, according to the latest CEO Confidence Index from Vistage.
"The last five quarters have established a new floor for the Vistage CEO Confidence Index, one that is well below historical norms. The heat on hiring has been turned down considerably with 48% planning on increasing headcount in the year ahead, the lowest percentage in the last ten years with the exception of Q2 2020," says Joe Galvin, Vistage's chief research officer. "It's no surprise the top challenge we're hearing from CEOs across the board is managing growth. Sluggish demand due to hesitant customers, a desire for profitable growth, and the need to scale for future growth cycles indicates that the new abnormal has become the status quo."
Key takeaways:
The small gain was driven by an increase in revenue projections and stabilization in profit expectations as a good proportion of SMBs are experiencing some levels of growth while still facing the headwind of increased costs that negatively impact profitability. Meanwhile, CEOs' hiring plans for the year ahead have slowed to their lowest level in the last 10 years, with the exception of Q2 2020.

In Q3 2023, the

Vistage

CEO Confidence Index continued to trend upward to 76, a slight but continued increase from 74.2 in Q2 2023 and 72.6 in Q1 2023.
16% of SMB CEOs report that the economy has improved during the past year, on par with 15% last quarter and 16% last year.
46% believe the economy is worse than a year ago, compared to 60% in Q3 2022.
42% anticipate economic conditions to worsen during the next 12 months, compared to 50% last year. However, this is just a slight improvement from last quarter's 44%.
When asked about their view of the U.S. economy, 34% report approaching a recession; 17% indicate a current recession; 32% anticipate a soft landing will occur; and 12% report a soft landing has already occurred.
48% of SMB CEOs plan to increase hiring in the year ahead, matching last quarter as the lowest proportion in the last ten years with the exception of Q2 2020.
10% plan to decrease headcount in the next 12 months, up from 8% last quarter.
35% report it is easier to fill job openings than at the start of the year.
Over half (55%) of SMB CEOs expect increased revenues in the year ahead (up from 50% in Q2 2023 but equal to Q1 2023).
42% anticipate higher profits in the year ahead (equal to both Q2 2023 and one point below Q1 2023).
When looking at those budgeting for artificial intelligence (AI), 65% of small businesses are early adopters of AI, with 10% planning to increase spending with existing vendors, 25% reporting they will increase their spending with new vendors, and an additional 30% plan to reallocate existing budget for new tools.