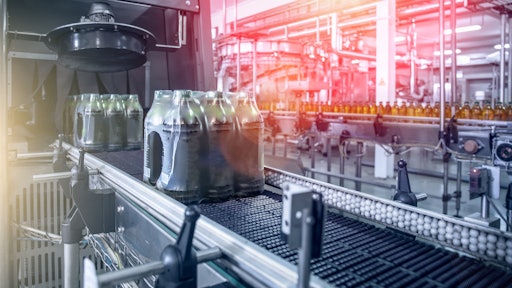 DedMityay - stock.adobe.com
Manufacturers should continue embracing digital transformation to contribute to a competitive and resilient future and tackle ongoing manufacturing challenges, according to new research from Deloitte.
In 2023, the U.S. manufacturing industry capitalized on the momentum generated by three significant pieces of legislation signed into law in 2021 and 2022—the Infrastructure Investment and Jobs Act (IIJA), the Creating Helpful Incentives to Produce Semiconductors (CHIPS) and Science Act, and the Inflation Reduction Act (IRA). Together, these laws prioritize rebuilding infrastructure, advancing clean energy initiatives, and building out the domestic semiconductor industry, while also aiming to foster job growth, workforce development, and equity.
"Significant investment and growth in the U.S. manufacturing industry is expected to continue in 2024," the Deloitte report says. "Continuing to embrace new technology and digital transformation will likely be important for manufacturers as they look for ways to capture the opportunity at hand and tackle the challenges they face. In the coming year, manufacturers may deploy strategies that could help navigate economic uncertainty, skilled labor shortages, lingering supply chain challenges, and the hurdles of transitioning to zero-emission products."
Key takeaways:
Technology is poised to play a significant role in supporting manufacturers in taking on the challenges they may face in 2024.
The average delivery times for production materials peaked at an all-time high of 100 days in July 2022 but have since steadily improved, reaching 87 days in August 2023.
76% of manufacturers are adopting digital tools to gain enhanced transparency into their supply chain.
86% of surveyed manufacturing executives believe that smart factory solutions will be the primary drivers of competitiveness in the next five years.