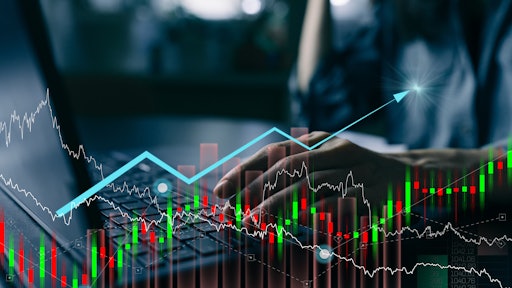 Leonid AdobeStock_501221203
Middle market companies are thriving with nearly three fourths reporting an improvement in overall performance compared to year prior, according to data released from Chubb and the National Center for the Middle Market (NCMM).
In fact, the middle market economy is supported by top-line growth over the past 12 months, overall employment growth, and continued expansion into new domestic markets with new products or services introduced.
"The mid-year survey showcases a number of positive economic indicators that reinforces the optimism and positive direction for the middle market segment," says Ben Rockwell, division president, Chubb Middle Market. "The insights garnered from the MMI survey help us understand the landscape middle market companies are facing, which ultimately provides increased awareness of emerging opportunity areas, risks and the proper guidance Chubb can provide in these areas."
Key takeaways:
60% of middle market firms found inflation risk as extremely or very difficult to manage, a 3%-point decrease over 2022 data. In addition, supply chain risk decreased 7% points to 43% and 49% of middle market firms indicated recession risk remained extremely or very difficult to manage, an 11%-point decrease from the prior study.
"Even still with inflation risk declining, it is still having far reaching effects with 40% reporting a negative impact in the last 6 months according to the MMI. This includes an impact on business costs, including increasing commercial construction material costs; an important factor for companies rebuilding following a natural catastrophic event," says Michelle McLaughlin, EVP and chief underwriting officer, Chubb Middle Market. "In fact, we are seeing more severe and frequent weather events that are impacting our clients. We work with them to ensure they have adequate coverage, as well as solid risk mitigation strategies in place to help them stay ahead of these types of economic impacts."