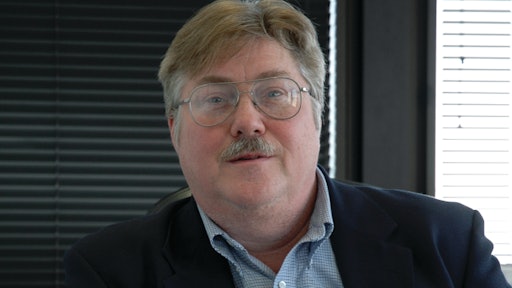 Running a supply chain in global hotspots is definitely a challenge in today's tumultuous world. The media shows us how political unrest, economic uncertainty and environmental disasters can strike seemingly out of nowhere, causing difficulties for companies trying to do business in far-flung markets. How can supply chain executives monitor and overcome global uncertainty? How can they mitigate supply chain risks in unstable regions?
Uncertainty on the map
How does one define a "global hotspot?" Experts agree there are varying levels of risk associated in different regions of the world. That risk can involve security, IP protection, environmental issues, political corruption, and infrastructure and supplier maturity risk.
"In many cases, this risk can be escalated by particular events, but the 'hot spot' designation refers to the set of conditions where the risk of doing business requires additional processes," said Lorcan Sheehan, Senior Vice President, Marketing and Strategy, ModusLink Global Solutions, Waltham, Mass.
What are the major trouble spots in the world today? "Currently, there is a lot of uncertainty in the eurozone in terms of the markets," said Paul Martyn, Vice President of Marketing, BravoSolution, Chicago. "In addition, there is continued uncertainty in countries affected by the Arab Springs and the Middle East in general. In terms of political uncertainty and the prospect of violence, North Korea, Iran and Afghanistan are other wild cards."
Some may argue that cataclysmic global events have always been with us; there is simply more media coverage of such events today. And to some extent, that is true. Instability ebbs and flows globally, so it is always encroaching somewhere.
"Instability is diminishing in the Balkans with the exception of northern Kosovo, but growing in Pakistan," explained Ed Daly, Director of Watch Operations for iJET Intelligent Risk Systems, Annapolis, Md. "Within Mexico's drug war, violence ebbs and flows area by area, sometimes day-by-day or week-by-week, driven by arrests of kingpins that spark turf wars with competing gangs."
The growing globalization of business is another key factor that complicates the situation.
"Supply chains have become more global and they continue to run in areas of high risk," Sheehan added. "In many cases, they run with additional security and other precautions. The benefits of locating supply chain functions in these regions need to be weighed against the risk and the cost of mitigation."
Globalization has led to longer supply chains, with many hand-offs between companies and modes of transport, which translates into greater fluctuation in lead times. What's more, globalization has coupled with outsourcing, which leads to less visibility and less control within the supply chain.
"The quality standards in BRIC countries [Brazil, Russia, India and China] and nations such as Singapore, Vietnam and Thailand that focus on outsourcing are often not up to Western standards," said Trevor Miles, Vice President of Thought Leadership, Kinaxis, Ottawa.
Companies that lack a real-time visibility or monitoring system are at the mercy of instability— exposed to situations beyond their control. These companies operate in the dark and could be blindsided by events.
"As a technology provider, this is the number one problem we see today," said Greg Kefer, Director of Corporate Marketing, GT Nexus, Oakland, Calif. "Almost every corporation is running a global supply chain but few have any kind of monitoring and control system in place. Because of this, these companies are at risk."
Manage the risks
So what's the solution? Supply chain executives need to be aware of geo-political issues, economic conditions and unplanned events (like natural disasters) to determine the risk related to doing business within various countries. Jim Lawton, President of D&B Supply Management Solutions, Short Hills, N.J., said companies need to address the following factors in order to ensure comprehensive risk management:
Political risk Understand what's going on around a supplier's location. Is the leadership stable? Do the decision-makers and their policies foster a healthy business environment?
Economic risk Determine if a country's finances—debit, credit rating, currency—are stable. Is a particular country a hot pocket of activity? Or will the country sustain long-term growth? Currency volatility is starting to have a major impact on supply chains. How can companies hedge against these fluctuations?
Commercial risk Gather all the information possible before partnering or buying from another firm, even where raw materials are sourced for a specific product. Global trade is not an isolated business. It's important to determine whether other companies (particularly competitors) want to source from a certain area.
Track the data for the most accurate results
How can organizations mitigate supply-chain risks in unstable regions? IJET Director of Operations Johan Selle said that gathering accurate, real-time intelligence is essential.
"By implementing a process that monitors categories across all hazards 24/7, the organization can ensure that intelligence relevant to any potential threat is distributed to stakeholders within the supply chain to ensure that timely decisions are made," he noted.
Companies should also provide all relevant stakeholders—truck drivers, distribution warehouse managers, suppliers and corporate supply chain managers—with a 24/7 emergency phone number to ensure that specific protocols are used and that a response is activated in a timely manner.
In addition, companies should employ a software solution that enables visualization of relevant supply chain assets (manufacturing facilities, suppliers, warehouses, ports, sales points) and relevant threats. This allows companies to easily determine whether potential exposure exists and centralize access to relevant data that is critical to managing risk within a supply chain.
Companies should also build a culture of awareness to combat threats to the supply chain. This awareness allows companies to quickly respond to changing levels of risk in unstable regions. However, building a culture of awareness requires a team effort within the organization.
"This is a critical issue," said Scott Byrnes, Vice President of Marketing, Amber Road, East Rutherford, N.J. "Salespeople are motivated to get the sale, so their objective is to procure a big order from a foreign country. Whereas the objective of compliance people is to make sure the transaction is legal. There's a bit of a notion of competing interest here, which gets to the corporate culture relating to global trade compliance." In a perfect world, all parties are "in the loop" and pulling in the same direction.
Head-to-head with Mother Nature
Environmental disasters in 2011 provided a major test for supply chain executives. "It's harder than ever for companies to hedge their supply chain bets," said Lawton. "The past year taught us that companies need to have contingency plans in place. Organizations that had vetted secondary sources of supply before the March tsunami in Japan or the October floods in Taiwan had a critical head start over their competition. They knew what components were at risk because of visibility into multiple tiers of their supply base and they knew where to go to negotiate new sources."
Indeed, the earthquake in Japan and recent flooding in Thailand demonstrate how environmental disasters can affect supply chain efficiency. "Given that 40 percent of the world's hard drive production is centered in Thailand, the flood was a tremendous hit to the electronics industry during a time when the industry was gearing up for peak demand of the holiday season," said Martyn. "However, we have seen proactive activity by leading electronics companies (Apple, specifically) to rationalize products and focus on reaching much of the sweet spot of demand with the given capacity."
A key takeaway for hard disk drive (HDD) suppliers now enduring the crisis in Thailand is to study the painful lessons learned from the disaster in Japan, especially how to be flexible with production capacity, according to Dee Nguyen, memory analyst at market research firm IHS iSuppli, El Segundo, Calif.
"Manufacturers were nimble in response following the Japanese quake, stepping in to increase production after the disaster hit one of their own," he explained. "In the larger high-tech space, the catastrophe started a conversation among companies about the vulnerabilities of the supply chain and their capability to manage unexpected events—allowing the industry to take a step toward disaster preparedness in the future," Nguyen concluded.
About the Author: Neal Lorenzi is a freelance writer based in Mundelein, Ill. He has covered a wide range of industries during his 25 years as a writer and editor.
Companies in this article