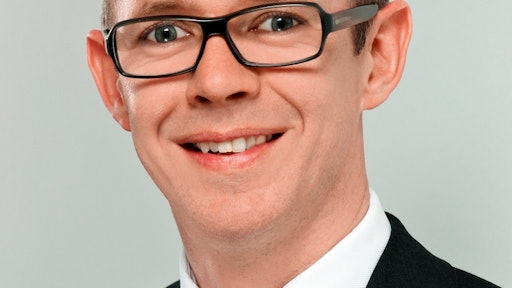 Berlin—Feb. 9, 2012—4flow, provider of consulting, software and 4PL services for logistics and supply chain management, appointed Finn von Hammerstein Vice President of its consulting business division.
The 4flow subsidiary's location in Munich, Germany allows for quick accessibility and flexibility for clients in the region.
"We founded the 4flow subsidiary in Munich in order to strengthen our position in Southern Germany," said Kai Althoff, Chief Operating Officer of 4flow. "We've been successful in doing so the past four years; it wouldn't have been possible without Finn."
Based in Munich, von Hammerstein works primarily with clients from the automotive industry and mid-size companies in Southern Germany. He has been the head of the 4flow subsidiary since its opening in 2008.
"We have been successful in recruiting an outstanding new team in Munich," said von Hammerstein. "Now we are ready to grow even more."
In his new position, von Hammerstein will continue to develop business in Southern Germany as well as in Austria and Switzerland to make a vital contribution to the success of the company as a whole.
Von Hammerstein was the head of several national and international consulting projects for 4flow consulting. The economics graduate has several years of consulting experience and was in charge of logistics engineering for MAN commercial vehicles at its main production plant in Munich, Germany prior to joining 4flow.