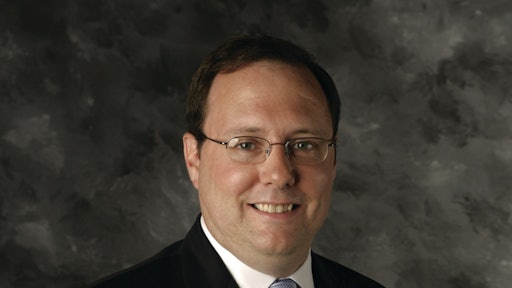 With 2011 over and done with, and January having flown by, it's time to take a hard look at the strategic function of procurement: Did procurement live up to its potential in 2011? Has the beginning of 2012 been any better?
In many organizations, procurement is considered a second thought. CEOs and other top executives turn to procurement when winning new business becomes difficult and there's an urgent need to trim the bottom line. And why shouldn't they? Cost cutting is procurement's bread-and-butter. We're known for it and should be working toward perfecting it.
But finding hidden wealth is only one aspect of how procurement truly can impact the success of an organization. Here are five resolutions that will take procurement's impact to a new level in 2012.
Make this your new mantra: If my suppliers fail, I fail too
In procurement, it's easy to get wrapped up in contract negotiations and tough spend categories, but at the end of the day, other departments—whether it's IT, production or marketing—care about only one thing: getting the products and materials they need from procurement when they need them.
Suppliers either can be your competitive advantage or your source of failure in 2012. If the industry learned one thing in 2011, it was that supplier disruptions can kill top line growth. With success on the line, challenge the procurement team to dive deeper into the company's supply base in 2012 to understand true dependencies and how to mitigate risks associated with them. Focus on creating truly collaborative supplier relationships, and developing action-driven contingency plans for when suppliers fail.
The secret to success: Cure non-compliance
Too many procurement executives roll their eyes when marketing, IT, production, and (insert department here) purchase off contract. But instead of gasping and whispering about colleagues down the hall, use this disregard for compliance as a launch pad to regularly discuss the challenges and goals of procurement with other departments.
Chances are, they probably don't "get" procurement—just as much as you don't "get" the goals driving their departments. Take them out for a drink or coffee and ask them to explain their plans and challenges for 2012. Maybe the suppliers you have selected really aren't meeting expectations, or the technology and processes employed are not as user-friendly as the procurement team had thought.
You're using spend analysis. Now expand it.
Spend analysis has been around for more than 10 years, but few companies are constantly revaluating their technology, its limitations and possibilities, and figuring out new ways to apply it across the procurement function and beyond to other business initiatives.
At its core, spend analysis programs should look at basic supplier to category relationships, contract compliance and savings opportunities. More innovative companies, however, are starting to take spend analysis to another level, using the technology to vet merger and acquisition opportunities and identify which companies are worthy acquisition targets. By finding new uses for spend analysis outside of procurement, the team's value to the overall business is instantly boosted.
Break the habit: discover market-informed sourcing
It's time to break old habits. Category management and sourcing have looked the same for 10-plus years. Procurement isn't doing itself any favors in this regard; repeating the same-old processes and techniques year after year results in the same-old saving opportunities. But what if the company is missing out on something bigger than the "same-old, same-old?"
Market-informed sourcing embraces a more collaborative approach to procurement. Instead of dictating strictly defined tender requirements to suppliers, market-informed sourcing brings the market to the buyer, allowing suppliers to propose innovative ways to fulfill business needs. It's proven to reduce already limited resources from procurement, create more collaborative partnerships with suppliers and boost category savings up to 30 percent—and that will pique the interest of your colleagues.
Turn trainees into future CPOs
When I got my first taste of procurement, there was plenty of excitement and buzz around the industry, but it seems to be dying. There are countless articles claiming that the procurement talent pool is drying up. What's going to happen in 10 years? Who will take over as the next generation of CPOs?
Procurement staffs have shrunk and are under more pressure than ever to live up to tough, cost-saving expectations. But it's critical that the team doesn't lose sight of one their most important objectives: training the next generation of CPOs. In 2012, take a step back, and begin investing in practical training to outline clear career paths for employees. The lasting impact: helping to build the future of procurement.
Paul Martyn is VP of Supply Strategy at BravoSolution. For more information on spend analysis and supplier performance management, visit www.BravoSolution.com