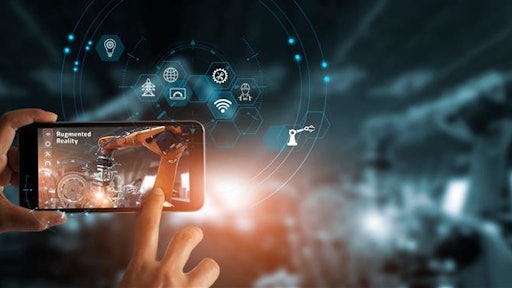 ipopba - stock.adobe.com
Plus One Robotics has raised $33 million in a Series B funding, with McRock Capital and Translink Capital leading the round. BMW i Ventures, Kensington Capital Partners, Perot Jain, and Ironspring Ventures also participated in the round.
The new funds will directly support Plus One's expansion in the U.S. and Europe, as well as continued product development.
"We're fortunate to work with customers at the leading edge of warehouse automation who share our values of 'Robots Work. People Rule.' Like our clients, our investors have a global footprint representing Asia and the EU as well as North America. This potent combination sets Plus One on a course to continue growing our international installed base," says CEO and co-founder Erik Nieves.
"The Plus One team has done an excellent job aggressively growing its business over the past two years. Their market traction and customer base validates the need for logistics automation using agnostic, scalable applications. Erik and the team have a deep bench of robotics and vision software experience that is widely respected, making Plus One beautifully positioned to dominate the sector" said Whitney Rockley of McRock Capital.
Plus

One's 3D and AI-powered vision software, PickOne, works with any robot, gripper, and cloud service to deliver precise hand-eye coordination enabling robots to perform a range of warehouse tasks.
One human, or Crew Chief, can manage up to 50 robots remotely, allowing companies to meet the demands of the 24/7 consumer.