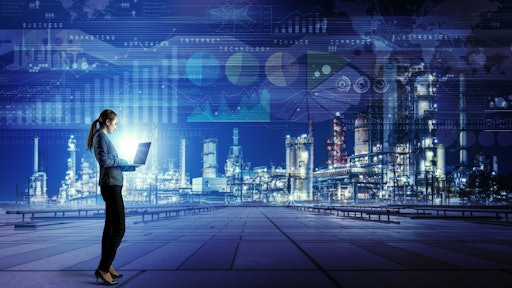 stock.adobe.com
SoftBank Robotics, SB Logistics Corp. and Berkshire Grey are partnering to offer an advanced third-party logistics service for e-commerce fulfillment. Berkshire Grey's robotic pick and pack systems will enable SB Logistics to process customer orders by robotically handling thousands of SKUS in different product categories.
"Berkshire Grey's RPP systems are capable of handling significantly higher volumes of SKUs than other robotic providers can handle, while offering levels of careful handling and precise placement that is unmatched in the industry. We challenged Berkshire Grey to increase their capabilities even further to best meet the very high expectations of customers in our target markets. Berkshire Grey met that challenge and developed advanced functionality to enable the most innovative solutions in warehouse robotics," says Fumihide Tomizawa, President and CEO, SoftBank Robotics and SB Logistics. "With Berkshire Grey's RPP systems, we will be able to directly improve the productivity, quality and reliability of our fulfillment services."
SB Logistics' 3PL offering utilizes Berkshire Grey's Intelligent Enterprise Robotics™ solutions, including leading AI-enabled robotic automation solutions that autonomously pick, carefully place, and pack customer orders to best meet the extremely high standards prevalent in the Japanese market.
The majority of 3PLs face several challenges including hiring qualified workers, meeting customer demands for lower costs and pricing pressures, delivering faster response times, and keeping pace with rising consumer expectations.
Berkshire Grey's AI-enabled robotic solutions help 3PLs and other enterprises overcome these challenges.