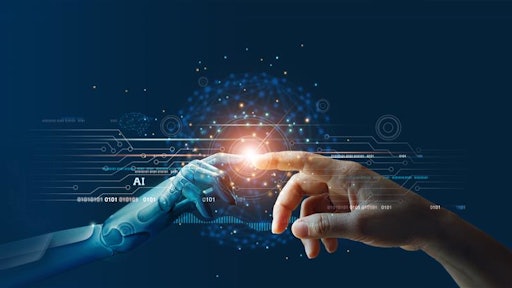 ipopba
While gaps in the supply chain were exposed throughout the Coronavirus (COVID-19) pandemic, many companies and experts look to innovate in the industry to prevent these issues from happening in the future. Many lean on technology to do so. Technology providers and researchers Attabotics, AltaML and the Alberta Machine Intelligence Institute (Amii) announced the three joined forces to collaborate on supply chain technology innovation while also pushing Calgary forward as an innovation hub for emerging tech. The three will research projects that combine artificial intelligence and Internet of Things (IoT) infrastructure to create efficient supply chain operations improve human-machine interactions and enhance Attabotics' data management.
Per Attabotics:
Integrating AI technology into the supply chain for transparency, predictive analytics and network optimization is integral as the pandemic has shown that the traditional supply chain doesn't – and won't – support modern consumer behavior.

Attabotics

is building advanced AI/ML capabilities that maximize supply chain system throughput by predictively optimizing fulfillment while minimizing downtime.
This collaboration draws on the strengths of three Alberta technology leaders to expand the data analytics capabilities for customers. Combining

Attabotics'

expertise in warehousing and fulfillment with AltaML's expertise developing applied AI solutions and Amii's world-leading research expertise, the collaboration will enable innovation in areas such as maximizing system automation uptime and throughput.
This partnership will also support the growth of Calgary and Alberta as an innovation hub and contributes to an ecosystem where technology and innovation continue to thrive.