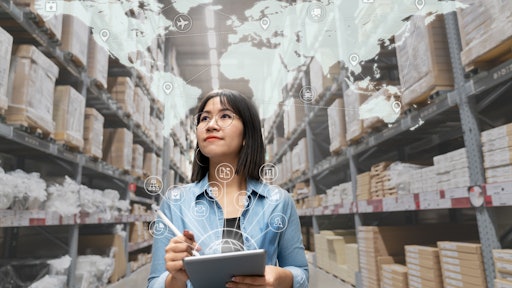 Chaay_tee - stock.adobe.com
Ox Fulfillment Solutions, formerly known as Oculogx, announced a $3.5 million seed round from MaC Venture Capital, Cortado Ventures, Revolution's Rise of the Rest Seed Fund, Vuzix, Florida Funders, KCRise Fund and Willow Growth Partners to optimize retailers' order fulfillment processes.
"I realized that in order to keep up with the massive and ever-growing retail market, traditional supply chains needed help catching up to the competition," said Charu Thomas, founder and CEO of Ox. "This is when I began developing an AR platform for warehouse order picking. I had previously worked in a warehouse, so I knew how to best optimize the systems that were already in place while using my background in hardware prototyping and software development to create something entirely new. Ox provides its customers with a seamless experience for maximizing efficiency in all areas of fulfillment, from tailored onboarding of employees to real-time built-in associate messaging."
From PR Newswire:
Through its machine learning software, Ox created a process for workforce optimization, providing a way to maximize productivity, automate work assignments, gain visibility over orders and measure employee performance.
Ox's state-of-the-art platform integrates with a company's current order management system and provides tools—unique to each retailer—to transform its brick-and-mortar stores into micro-distribution centers through optimized pick-from-store operations.