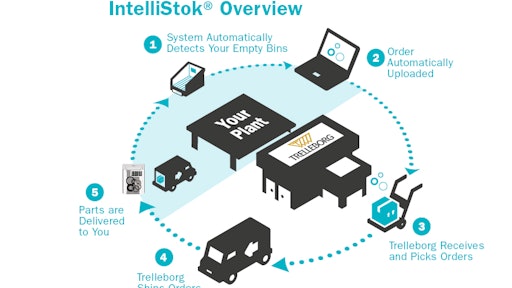 Trelliborg Sealing Solutions
Trelleborg Sealing Solutions launched IntelliStok, a wireless vendor-managed inventory solution that eliminates the need to manually check and scan inventory.
IntelliStok fits existing bins without requiring modification, and utilizes sensors to perform regular inventory checks.
Plus, real-time stock tracking enables users to right-size their inventory levels.
From Yahoo! Finance
The touch-free IntelliStok system improves employee safety and delivers further efficiency by eliminating the hand-held scanner required by similar systems.

It also

prevents shortages and overstock situations.

The system's intuitive, web-based customer portal dashboard provides an overview of the stock being managed at all times.