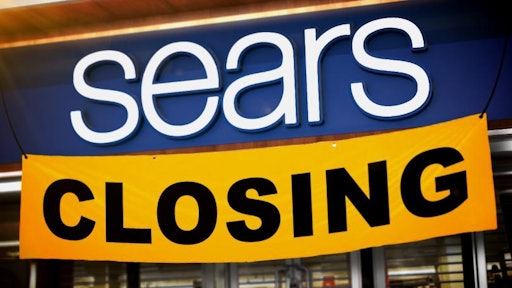 Sears Holding is planning on close 72 more stores as the department store chain attempts to rectify its long-running sales crisis, USA Today reports. The list of stores being closed down has not been revealed at the time of this publication.
The company has been closing down stores at a rapid pace in an attempt to turnaround sales. However, results are wary.
USA Today reports that the new round of closures represent around 8 percent of the company's remaining 899 stores. The company says that the closures will begin in the "near future" and that it will be complete by November. Over the last year Sears Holding has closed 530 stores.
Overall, sales at stores fell 11.9 percent during the latest quarter, including 13.4 percent at Sears locations and 9.5 percent at Kmart stores, according to USA Today. The retailer did see a rise in same-store sales in apparel, footwear and jewelry, though.
Sears is also hoping that sales will increase after it announced its new partnership with e-commerce giant Amazon.
To read the full original article, please click here.