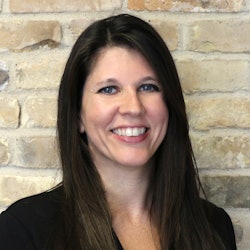 Content Director of ACBM, Editor-in-Chief, Supply Chain Network
Marina Mayer serves as Editor-in-Chief of Food Logistics and Supply & Demand Chain Executive, tasked with managing both brands, including print, digital, e-newsletter, social media, marketing campaigns, sales projects, webinars and more. Mayer establishes editorial direction of the brands; assigns, proofs and executes content; manages freelancers and expert columnists; presents at industry conferences; works alongside art, production, marketing and sales to help execute revenue-generating opportunities; and stays abreast of industry trends and technologies. Mayer also help oversee SCN Summit, Supply Chain Learning Center and Women in Supply Chain Forum, as well as both brands' six awards, including Rock Stars of the Supply Chain, Pros to Know, Women in Supply Chain, Top 3PL & Cold Storage Providers, Top Software & Technology and Top Tech Startup.
Mayer also serves as Content Director of AC Business Media, overseeing all brands, including ForConstructionPros.com, Equipment Today, Pavement Maintenance & Reconstruction, Concrete Contractor, Asphalt Contractor, Rental Magazine, Green Industry Pros, SnowPro, OEM Off-Highway and IRONPROS.com.
Mayer is an experienced B2B journalist with 19-plus years' experience n the B2B space; 13-plus years in the food and beverage space; and 11 of those years specifically in the supply chain and logistics space.
In July 2021, Mayer received an Honorary Mention by the Trade Association Business Publication International TABPI awards for her "Post-Pandemic Grocery Shopping" article, which published in Food Logistics' September 2020 issue.
Prior to joining Food Logistics Jan. 6, 2020, she spent the last 10 years as editor-in-chief of Refrigerated & Frozen Foods magazine, a B2B publication that covered everything from packaging, food safety, new product development and market trends to energy management solutions, supply chain and logistics and more. During her time at Refrigerated & Frozen Foods, Mayer increased the number of e-newsletter subscribers by 52% over a 4-year period, while increasing deployment circulation from monthly to weekly. She increased website traffic by over 500% over a 4-year period, and won an internal company-wide SEO contest for the most backlinks to her brand's website. Mayer also developed the Best New Retail Products contest, which in its 7th year, continued to rake in over 3,000% additional website traffic during the time the contest was live online.
Before joining Refrigerated & Frozen Foods, Mayer served as managing editor and executive editor of Snack Food & Wholesale Bakery and Dairy Foods magazines (both sister publications) for 3 years, where she was named an ASBPE Young Leader from the American Society of Business Publication Editors scholarship program. During this time, she also spearheaded the company-wide editorial internship program with Northwestern University's Medill School of Journalism to bring in summer interns to help with overflow of work while learning the ropes of B2B publishing. To date, two of those interns still remain with the company as full-time editors.
In December 2006, Mayer won Manager of the Year while working in the newly created role of quality control editor at Manufacturers' News, Inc., a position she held from 2005-2008. This is where she created and executed workflow processes to ensure accuracy of data and enhance internal productivity; revised training and style manuals and led ongoing orientation sessions. Mayer also designed sub-schedules and deadlines for different stages of editing, proofreading and Internet research.
Mayer graduated from Indiana University in 2002 with a Bachelor's of Arts journalism degree. While at IU, she completed an internship with Insider Magazine, and published a host of articles with IU's campus magazine, Indiana Daily Student.
Her areas of expertise include food, beverage, supply chain and logistics, design-build, food safety, energy management, market trends, new product development and industry technologies (i.e. blockchain, AI, IoT, etc.). But, it doesn't stop there.
That's because Mayer thrives in building brands. From print to digital to social media and more, her tenacity to produce year-over-year growth continues with each B2B publication she's served. She also excels in developing—and maintaining—relationships with readers and advertisers, has presented at client sales meetings and industry events, such as IBIE's TIA Tech Conference, participated as a panelist for a Fancy Foods Show event and has presented at and moderated several panel discussions and presentations at several industry leading conferences and events.
Connect with Mayer at:
LinkedIn: https://www.linkedin.com/in/marinamayer/
Twitter: https://twitter.com/marinamayer
History
Mayer was born Jan. 27, 1980 in San Francisco. What was then a Super Bowl Sunday. During an earthquake. Her dad always says that she "came out with a bang." And, that's pretty much how she lives her life—go big, or go home.
Mayer comes from a family of entrepreneurs, and watched both of her parents manage a business, while managing a home life. Looking back, she never knew how much her mom, specifically, juggled—between the family business, the house, kids, etc.—until she became a working mom herself. Mayer's mom made it look so effortless, and without the convenience of online shopping and online doctor visits. When Mayer turned 15 years old, her dad made her get a worker's permit to help out with the family business. Both of her parents instilled a strong work ethic at a very young age, one that she hopes to pass on to her own kids, especially her daughter.
Then, in April 2007, Mayer married an entrepreneur, and today they're both parents to an 8-year-old daughter, 4.5-year-old son and 10-year-old Jack Russell Terrier mix.
Challenges
But, regardless of the tools and resources her parents equipped her with, real life still happens. Moving up through the ranks in the publishing world is a bit more challenging than other industries. Many times, editors are lifers; they're invested in their brand, and don't want to leave. So, there aren't too many job promotions unless that "lifer" retires. Other challenges encompass the technology behind the publishing industry, and trying to stay two steps ahead of where it's going. Is print dead? Are our readers really ready for a digital-only magazine? These are questions Mayer struggles with every day.
Furthermore, the technologies within the supply chain and logistics industry move at ludicrous speed (special nod to fellow 80s movie lovers). So, it's imperative that Mayer not only understands what this technology is about, but also knows how to relay it to readers.
Volunteering
While she doesn't volunteer as much as she would like to, Mayer does volunteer as a team mom for both her daughter's softball and son's baseball teams. She also volunteers at their schools during field trip, class parties, mystery readers and more.
Professional affiliations
Mayer is a long-time member of ASBPE, which is where she learns most of her tricks of the publishing trade. Here is where she converses with fellow editors from all walks of the B2B life about challenges, trends, what works and what doesn't and more.
As an editor in the supply chain and logistics industry though, Mayer also maintain close ties with an assortment of industry associations and organizations, including Global Cold Chain Association, MHI, PMMI, United Fresh Produce Association, International Foodservice Distributors Association, American Frozen Food Institute, Refrigerated Foods Association and more.
Furthermore, her relationship with advertisers also runs deep.
For example, "Marina has deep expertise in the food cold chain and challenges to the growth of this industry. I rely on her to provide insightful content for my blogs and white papers. I highly recommend her services to any company that wants to educate their audience on the latest trends and forecasts in refrigerated foods and ancillary services," says Richard Gray, chief executive officer of Gray Growth Logistics Services.
Hobbies
Mayer loves to read, exercise, garden, volunteer at her kids' schools and sporting events and spend time with friends and family. She also loves dogs, and has become somewhat of a dogsitter for friends' dogs.
One day, she'd love to write a book, but the topic hasn't quite hit her on the head yet. Breakfast is her favorite meal of the day, she's not super adventurous with food and has always been a current events nut.
Anecdotes
Looking back at events in her life, it's safe to say that she was destined to become a journalist. Mayer originally went to IU for its business school, but couldn't handle the math classes (ya know, that whole left brain vs. right brain scenario). Her winter break freshman year, she came home with a mediocre report card and her dad saying, "either change your major or change your school because what you're doing now isn't cutting it." So, she changed her major to journalism.
It was her sophomore year when she had to hurry home to say good-bye to her grandmother, who had spent most of her life writing for North Shore magazine. While she was on her death bed, Mayer explained how she changed her major to journalism and was so happy, loved the classes, loved the work and loved the challenges. A simple squeeze of the hand was enough affirmation that she had made the right choice. To this day, Mayer looks to her grandmother as a guardian angle of sorts over her career.
Before that, she would write any chance she could. In fact, she was probably one of the few students who enjoyed the essay part of tests. Sometimes you just have a job that you're meant to have.
Plans for the future
Besides writing a book, Mayer hopes to stamp her footprint pretty much everywhere she walks. She hopes to take Food Logistics to new heights, and change alongside the industry and its readers to continue delivering news in innovative ways. Mayer would like to volunteer more, whether it be at a women's shelter, a kids' hospital or a local vet or adoption clinic. She also wants to continue volunteering at her kids' schools (especially since they're at the pivotal age where they actually want her around) and sporting events.
Purpose
Why does Mayer do what she does? Publishing is tricky. Growing up, she always envisioned working for People magazine. But, B2B is better. As a kid of entrepreneurs, she feels honored to help other entrepreneurs grow their business. It's like acting as a voice for them to share their stories, technologies, developments and more. And, while she's not saving the world or curing a disease, she always strive to be the best version of herself she can be.
Call to action
With that being said, Mayer encourages you to like and subscribe to Food Logistics, look her up on LinkedIn, get on the list to receive e-newsletters and join her in the journey to better support and grow the supply chain and logistics industry.
Be sure to download Food Logistics' 2020 media kit and editorial calendar to see what topics they'll be covering throughout the remainder of the year. Connect at upcoming tradeshows to see how you can work together. For example, what are some topics you would like us to cover that we haven't thus far? What are we doing well at? Maybe you're someone she's worked with in other stages of your lives, and just want to say hi? She wants it all—the good, the bad, and the ugly.
Mayer's virtual door is always open. So, whether it's a press release, a funny joke, a topic idea or just a friendly hello, be sure to be in touch.
Facebook = @FoodLogistics https://www.facebook.com/FoodLogistics
LinkedIn = @Food-Logistics-Magazine https://www.linkedin.com/company/18691814/admin/
Twitter = @FoodLogistics https://twitter.com/FoodLogistics