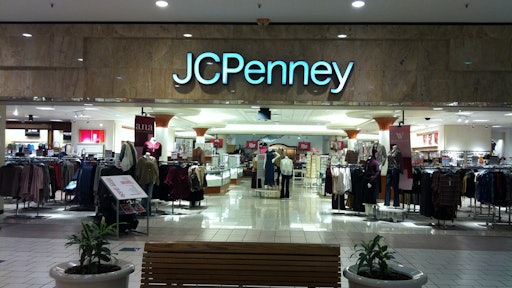 With a stock price below $2 and nearly $4 billion in debt, mall staple JCPenney is facing severe consequences after posting its latest round of poor earnings. 
JCPenney's downfall has been long coming. The company has had years of errors, failed CEOs and disorganized attempts to establish an identity with new shoppers.
CNN reports that the store has only posted a profit in two quarters in the last four years. In the most recent quarter, it lost $101 million and had to offer steep discounts to get rid of excess inventory. 
The company currently has more than 800 stores left, but many leases prevent Penney from shutting down.
While stores like Sears, Toys R Us and Bonton blame Amazon for their sudden death, CNN reports that JCPenney's wounds are self-inflicted. 
Rivals like Kohl's and TJX have reinvented themselves with fresh brands and upped their e-commerce presence to stay relevant to shoppers, but Penney has failed to follow suit. 
Troubles initially started ten years ago when sales and profit fell under CEO Myron Ullman. The store lost shoppers to cheaper sellers during the recession and has been struggling to bring them back since then. 
In an attempt in 2011, the store changed its advertisements, logo, store designs and pricing model to attract wealthier shoppers, but landed in trouble since it never tested shoppers' reactions. It's chief executive at the time, Ron Johnson, ended coupons and clearance sales, furthering alienating its core customer base and losing their trust, CNN reports. 
Johnson was ousted by the company in 2013, just 17 months after he took over. 
The trouble the company was in was too deep. As rivals were investing in store experiences, Penney had limited room to improve its stores, buy trendy merchandise and hire more employees due to its financial problems. 
Currently, Penney's core customer is women over 45, so they're shifting back to products that will gain their attention. To do so, the store is getting rid of inventory and brands that are out of style.  The brand is changing its merchandising strategy to chase proven sales trends. 
Penney did see a same-store sales growth last quarter, CNN reports, so the brand still resonates with shoppers. 
To read the full original article, please click here.