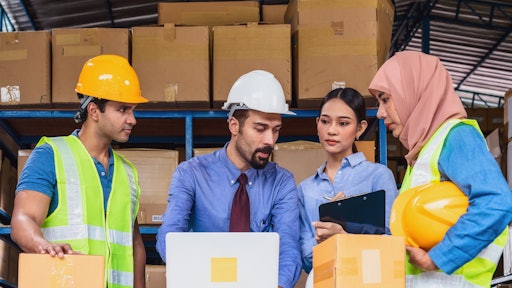 MicrosoftTeams-image
The devastating impact of the pandemic and social unrest of the last two years has created a silver-lining urgency for businesses to do more, and more importantly, do better. Many companies are infusing more ethical behavior into their corporate agendas, from sustainability to social responsibility, with diversity, equity and inclusion (DE&I) at the top of the list.
Companies are simultaneously recalibrating the workforce to better reflect the global population and create a working environment that's worthy of all talent. To build momentum and move forward in meaningful ways, businesses are relying on human resources to assess where they stand on diversity and drive DE&I strategies forward.
There's one problem. Nearly 50% of a company's talent is left out of the equation.
Up to half of the total workforce is comprised of external workers, which includes contingent labor, consultants, contractors, project-based talent and gig workers. Much of this labor segment is most often under the purview of procurement, and thus, can be hidden from HR's sight and excluded from its initiatives.
Bringing external workers into the DE&I fold
There are ways to address the barriers associated with why the external workforce isn't considered when examining DE&I. Here are three of the biggest challenges when working with companies, along with ways to overcome them.
The worker data isn't all there.
Similar to how full-time employees are managed through technology, external workers run through technology as well. Sort of. Many companies have contingent workforce programs in place using technology as a system of record, but not all geographies, worker types or business units are included. While visibility is better than it was a decade ago, it's still not perfect.
You can't manage what you can't measure. Especially as the external workforce continues to grow in scale, procurement teams must solve for this by gaining visibility into all of their workforce spend. Only then will they command a directional read on where they stand in terms of DE&I within the external workforce. Technology can inform on key benchmarks such as worker diversity, supplier diversity and supplier performance against diversity goals.
Oftentimes, there lacks protocol on how procurement should work with HR to leverage this data. Human resources information systems (HRIS) and enterprise resource planning (ERP) systems can easily integrate with any solution managing extended workers. Procurement should work alongside HR to better track and analyze DE&I metrics of the company's total workforce to see the full corporate picture. Only then can reasonable goals be set.
There are different rules around data for extended workers.
Who owns extended workforce data? As employees of the staffing firms who connect them to businesses, these workers must be viewed and managed through a different lens. Co-employment, when two different companies share responsibilities as an employer of a particular person, can be a costly legal risk.
To avoid co-employment issues, procurement must enlist their legal teams. Businesses must understand how to safely ask the questions required to measure diversity, as well as how exactly that data can be used. HR and legal teams have these answers, and procurement should feel empowered to lean on them.
The "diversity" box has already been checked.
It's not that procurement executives are ignoring diversity; they're just stopping short of measuring it beyond suppliers. Nearly every company has a program in place to increase supplier diversity, engaging with minority-owned staffing firms to ensure the overall supply base is diverse. That's a noble endeavor but we can do better.
Procurement has an opportunity to go beyond just supplier diversity. Are your diverse suppliers providing you with diverse talent? Are they helping you broaden your talent base in the right roles, industries, or geographies? Conversely, do you have non-diverse suppliers who are doing a great job of finding diverse candidates? Companies should evaluate these metrics as part of the overall health of supplier diversity programs. The means (suppliers) and the end (the workers) are both important.
DE&I for the total workforce
To get the full view of DE&I progress and success, businesses must take into account how procurement is contributing to corporate goals through the external workforce. DE&I isn't something only HR or the C-suite care about; procurement leaders are just as committed as evidenced by the inspiring work they have done with suppliers.
The external workforce is often a feeder for full-time roles within an organization, but current job descriptions can act as an inhibitor to sourcing diversity candidates
Building a DE&I practice around the extended workforce will create a competitive advantage. Procurement needs the current benchmark metrics on external workforce diversity in order to set goals. But more than that, they need the support and strong advocacy from HR and legal to embark upon an endeavor that removes the fears associated with co-employment and EEOC laws. There is a path. The time is now.