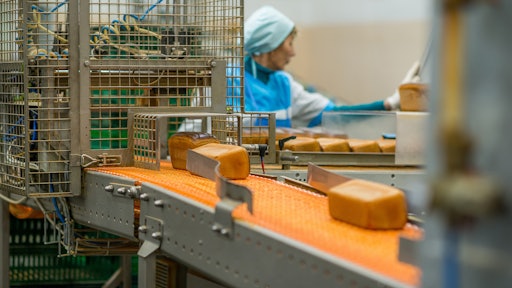 AdobeStock_232525041
Sometimes, we're too close to a problem to recognize it even exists – seeing the forest for the trees if you will. Sure, we may understand there are better, more efficient ways to work, but making that kind of change takes time, effort, and of course, resources.
Fixing the maintenance, repair and operations (MRO) supply chain is very much like that, with multiple moving parts, goals, influencers, etc. This is particularly true for food manufactures, who often opt for the status quo or choose to make no changes or purely cosmetic ones. Such simplistic approaches may initially see positive results, but they are rarely sustained, allowing the chaos to creep back.
Then there are those companies that do see the forest and the trees, that understand the scope and size of the dilemma and initiate practices and processes to address the problems with sustained and measurable results.
So, how does a food manufacturer move from MRO chaos to a high-performing supply chain? The first step, of course, is understanding the problem, and with MRO the problem can manifest in different ways:
· Unreliable data
· Production downtime
· Disorganized MRO storeroom
· Failure to identify critical spares
· Lack of necessary systems
· Poor purchasing
Each one of those contribute to the chaos in some way. For example, unreliable data means a maintenance team cannot maintain adequate spare parts inventory. The disorganized storeroom means valuable time – wrench time – is wasted searching for a particular part or tool. Stockouts result in downtime and lost profits. Lack of proper identification of critical spares leads to long lead times not being factored into maintenance projects which means longer equipment downtime. It all leads to chaos.
Here are several steps your food manufacturing plant can take to control that chaos.
Data management. Gain control of your data. Establish known best practices in the collection of data relevant to MRO supplies. Seek consistency in usage around manufacturer name, manufacturer part number, last price paid, quantity, usage trends, supplier names, etc. And, even more important, understand how to use that data. Learn to recognize bad trends or habits and work to prevent them from further impacting the supply chain.
Storeroom management. The storeroom is the nexus of the MRO supply chain. It is the point through which most parts, requisitions, purchase orders, inventory, maintenance requests, etc. flow. Optimizing the design and overall operation of your MRO storeroom significantly enhances overall supply chain performance. This includes implementing best practices like cycle counting, and tracking relevant KPIs like inventory accuracy and delivery rates, etc. Do not underestimate the role the MRO storeroom plays.
Identify critical spares. It is obvious that all parts cannot be critical yet that is exactly the approach many companies take, resulting in a ballooning of inventory levels and storeroom overcrowding. Instead, take the time to identify the truly critical components and the parts needed to sustain them. Factor in lead times and sourcing options. Avoid single source materials whenever possible. Plan for potential disruptions natural or manmade. This step involves understanding your risk tolerance around spare parts acquisition. It can be painful but invaluable.
Integrate systems. Manufacturing plants are notorious for using multiple systems to manage the different operations. Integrating those systems enables faster and more accurate communications and processing. In the case of MRO, when a bi-directional transfer process and system are in place, it improves visibility to accurate inventory levels, creates faster order processing and streamlines invoice reconciliation. All of which contribute to a more productive food manufacturing environment. An additional benefit of truly integrated systems is the improved labor efficiency and reduced manual errors. As data transfer is automated and business processes optimized, personnel can be assigned to other tasks providing higher value for the company and help foster personnel career growth.
Initiate strategic sourcing. If costs savings is a primary objective, establishing a strategic sourcing program and process is the best way to realize those savings. Identify preferred suppliers, true partners who provide excellent customer service as well as competitive pricing. Having a strong stable of qualified vendors with preapproved processes in place, automated invoicing and other efficiencies, reduces supply chain risk.
Build a continuous improvement program. Continuous improvement equates positive change. This positive change requires change management. If your company embraces change, you are well positioned for a successful MRO continuous improvement program.
Process, spare parts, equipment performance and reporting are the key segments for continuous improvement initiatives. But, the first step is to identify the problem you are trying to solve before trying to solve it. Understanding the strategy behind different initiatives keeps the focus on the proper objective, improving chances for success. It can be a lengthy process but worth the effort.
Consider outside help. Like most industries, food manufacturing continues to evolve, and production plants must keep pace. Seeking outside expertise in each of the areas described above is recommended, to allow plant personnel to concentrate on what they do best. An integrated supplier, one with expertise in data, storeroom operations and continuous improvement, is the best option when seeking a complete integrated supply solution. This is especially true where strategic sourcing delivers immediate savings and storeroom management, data standardization and continuous improvement – all of which drive deeper efficiencies.
Separately, each one of these steps can deliver improvements, but implementing them as part of planned and measured program will lead to more beneficial, sustainable results.