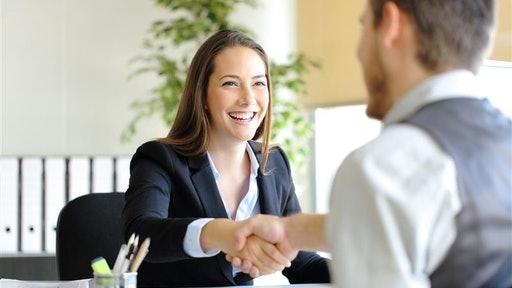 Antonioguillem___Adobe_Stock___Shaking_hands.6064e3e5bba8e
There are countless articles published talking about the importance and value of mentorship, and many of these voices were heard during Women's History Month in March. Many of these articles strike home at the essence and reasons why mentorship is especially critical for professional women in the workforce.        
However, for professional women in a male-dominated industry such as packaging, these articles go beyond simple inspiration. They can be the difference of a short-lived career, or that of an enduring one where you can truly leave a lasting impression on not only women, but also the industry as a whole.       
That's why it's important to find opportunities that help other women advance.        
How mentors can support professional growth
According to a recent survey, 56% of American workers have had a professional mentor, while 76% believe that mentorship is important1. Mentoring other women can help bridge the gap with men in the packaging industry, to help them understand gender differences as well as the varying values women can offer their companies.       
It's no longer necessary to become "one of the guys," understanding the language and learning their way of communicating with one another. It's important for women to step outside this mold and understand the distinct differences between men and women – particularly in the areas of communication. And find that company environment where these diverse voices are encouraged, even within a male-dominated industry.       
It's ok to not be 'just one of the guys'
It has been important to be strong and show how to make it okay to be female, even feminine, in the industry and serve as a leading example to others.       
It is important for women to mentor other women, provide opportunities and lift each other up. The professional direction women receive from other women is essential. Consider the things female professionals need to be successful. Outside of professional talent and hard work, sometimes women need support from others to champion their ideas and goals, which studies continue to show, may not always receive the same amount of direction and prioritization as those of male colleagues.       
The right mentorship goes beyond emotional support and advice. It can be imperative in helping growing female leaders understand and successfully navigate the political minefields that every organization encounters, male dominated or otherwise.        
Best practices for finding mentors
Finding mentors can be challenging for professional women, particularly younger women. Mentors, like portfolios, should be very diversified. Seek mentors with similar and dissimilar interests. Mentorship should not just be a popularity club. Seek mentors of various age groups, as long as they have sincere wisdom to share. Choose mentors who can support you in difficult times, but also challenge and push you to be even better. Mentors are special people who have the ability to see potential, and help you reach that potential even when there are difficult situations to navigate.       
With this insight, professional women of all ages can have a better understanding of what to look for in a mentor, and how to grow their professional relationship to achieve great potential – in packaging or any other industry.