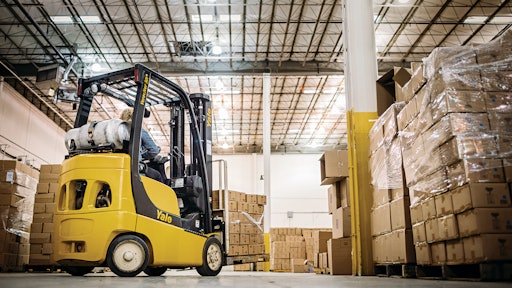 Propane Education & Research Council (PERC)
The U.S. Department of Transportation Maritime Administration (MARAD) opened applications for the Port Infrastructure Development Program (PIDP), which allows for more than $600 million in grant funding for projects that include environmental and emissions mitigation measures and terminal equipment upgrades.
"This funding brings the opportunity for ports to take immediate steps toward decarbonization," says Joe Calhoun, director of off-road business development for Propane Education & Research Council (PERC). "Propane is a clean, powerful, dependable energy option available right now that can improve quality of life in surrounding port communities."
From Propane Education & Research Council (PERC):
With this funding, ports can begin replacing their diesel and gasoline-powered equipment with clean energy alternatives such as propane-powered port tractors, forklifts and other cargo handling equipment (CHE).
Along with CHE upgrades, propane-powered charging infrastructure, such as mobile charging pods and anti-idling shore power technologies, are also eligible for funding.
Propane-powered microgrid projects are also eligible for PIDP grant funding.
Qualified projects can be located within the port, outside a port boundary and directly related to port operations, or as an intermodal port connection.