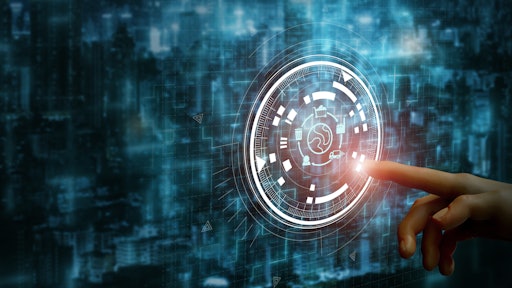 parradee/adobe.stock.com
As the supply chain catches its breath from the holiday rush, it's clear to see that it's not in the same shape it was three years ago. These weak spots spell trouble for supply chain logistics providers and retailers, as both are facing unemployment gaps in the workforce. Combine these labor shortages with the expected supply chain roadblocks for this year alone, including geopolitical hesitancies towards cooperation, potential pauses on raw material access and the ever-changing face of consumer expectations for quicker delivery time. Companies can't afford for their supply chains to fall behind.
Poor operational decision-making is costing businesses up to 3% yearly in total profits. At a time when budgets are shrinking across the board, it's important to put in place operational workflows and implement new technologies that can help prepare both your supply chain and labor force for disruptions.
The employee burden
An outdated supply chain can't keep up with constant changes and frontline workers are the ones carrying the burden. With job openings exceeding the number of people filling the roles, it's crucial to invest in operational technology that not only improves the existing employee experience but also makes the onboarding process for new or seasonal employees more seamless. Research shows that nearly 30% of workers quit the job after the first 90 days, signaling red flags on the way these frontline workers are feeling about their ability to do the job after onboarding ends.
Fulfillment and distribution centers rely on their ability to know exactly what products are within their inventory and where those products are within a moment's notice. Nearly one-third of frontline workers charged with capturing data for various roles, including in a fulfillment center or warehouse feel they don't have the tools needed to do their jobs effectively. Whether it's grabbing product off the line or a warehouse shelf, requiring multiple devices to get the job done means workers have to carry or retrieve additional devices depending on the task, the time or the current device. This wastes hours in productivity and slows down the overall shipping timeline which can have a big impact on customer experience. These extra steps required at each phase in the fulfillment process increases friction and decreases profitability.
If you choose to invest in mobile devices for operational tasks, you're centralizing the functions that single-function data capture devices bring including additional capabilities, in a device that 85% of people in the United States already know how to use. A mobile interface with a simple UI allows new employees to onboard quickly even amidst sudden changes so that operations can continue smoothly.
Mobile devices for data capture, like smartphones offer greater flexibility and expandability because they aren't one piece in a closed ecosystem and this allows the ability to add new features that scale with your business and your labor force.
A modernized supply chain with technology
Preparing your labor force with the right technology to minimize disruptions quickly is important, but so is ensuring the entire supply chain operational flow works with that technology. One example of how to modernize the entire flow of the supply chain starts with mobile technology on the warehouse floor and specifically in smart data capture.
Smart data capture is the ability to capture data intelligently from barcodes, IDs, text and other objects that streamlines the view of products within a company's inventory. This enables frontline workers to view crucial details from the view of a single device and the need for multiple, bulky and single-function devices is no longer necessary. There are several types of capabilities and functions that smart data capture can address in the supply chain operational workflow including goods-in and goods-out inventory management. As the capacity for mobile technology evolves, it's crucial that the technology to modernize the supply chain keeps up with it.
Let's look at a real-life example on smart data capture rolled out for logistics. The Warehouse Group, a leading retailer based in New Zealand, reduced the total cost of ownership (TCO) three times over compared to the costly, dedicated scanning devices they had previously been using. Even more, the retailer noticed that onboarding their frontline workers to a smart data capture-enabled smartphone only took five minutes. Investing in smart data capture-enabled smartphones not only cut costs, but it allowed their frontline workers to pack orders much quicker and more efficiently, which resulted in a better customer experience as they weren't buried in menial tasks that previously took hours to handle.
An end-to-end approach
Not only did The Warehouse Group see a much quicker onboarding process for its employees, but the end-to-end view that smart data capture provides empowered their employees to work with a detailed, high-level view of the product they were handling in real-time. From inventory management to dealing with customer inquiries, taking stock and order picking could be seen in one view and on one screen. Providing the worker with the ability to actually see where a product is at on the production line when a customer sends a shipping update request inquiry is crucial at a time when consumers are still worried about potential order delays stemming from the supply chain breakdown a few years ago.
E-commerce attractiveness and customer loyalty depend on the accuracy of their view of trust between the consumer and the brand, which can often be hindered by the inability to meet the initial delivery promise. Winning over first-time buyers and turning them into lifetime customers is of the utmost importance and meeting delivery promises is key to retention as 45% of shoppers look for businesses that clearly show accurate delivery times.
Switching to a smart data capture solution doesn't need to be difficult. In fact, it can streamline your operations completely. Frontline workers deserve to work with technology that works with them and not against them. The success of the supply chain relies on the ability to see everything at once, at a moment's notice. Balancing the needs of frontline workers and management teams requires forward-looking technology and a digital transformation strategy that prioritizes efficient, smart data capture and information sharing. Only then will supply chains begin to evolve and remain resilient to unforeseen future circumstances.