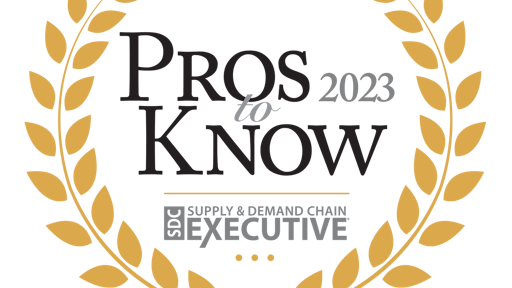 A Pros to Know by Supply & Demand Chain Executive standards is an outstanding leader who reinvents what it means to be a supply chain professional.
It's a professional whose achievements and success stories have helped move the needle in the supply chain.
It's a professional who promotes safety, sustainability and workforce development.
It's a professional who works toward healing the supply chain.
Supply & Demand Chain Executive's 2023 Pros to Know winners consist of supply chain professionals who are doing just that, and more. They're developing technology initiatives, strengthening core competencies, advocating for diversity and inclusion and creating programs and opportunities for further supply chain education.
This year's winners maintain a vision to make the supply chain a better space.
And they're doing it one patent, solution, development, program and team initiative at a time.
Supply & Demand Chain Executive received close to 400 nominations this year, the highest number of nominations ever for this award. It's proof that today's supply chain professionals are doing great things for the supply chain. They embody what a true leader should be. And, without their initiatives, programs and collaborative efforts, today's supply chains would be in worse shape.
One such winner is Nicole Glenn, founder and CEO of Candor Expedite, who was named Supply & Demand Chain Executive's 2023 overall Pros to Know winner. Glenn had a vision to build the smartest and most efficient freight business while advocating for supply chain education and mentoring other women in a male-dominated industry.
"I had the concept of Candor Expedite two years before opening our doors with the name selection and the mission. Going out on my own was terrifying, but then I realized that it was a form of security that I could not get anywhere else to create the mission I wanted to deliver to the marketplace," Glenn adds. "As a company, our objective is to bring candidness to our employees, vendors and clients. Growth takes change and challenge; the only way to obtain that is through true candidness."
Congratulations to all of this year's Pros to Know winners, who are leading the pack in terms of innovation, enhancement and providing problem-solving solutions to the supply chain.
CLICK HERE to view the full list of winners. Below are some standouts in the industry: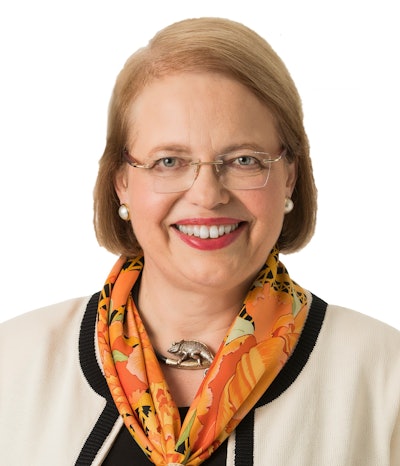 Hannah Kain
President & CEO
ALOM
Hannah Kain, president and CEO of ALOM, a company she founded in 1997, spends her time providing strategic planning and oversight of all areas of ALOM global operations, financial performance, staffing, and compliance. For the past 8 years, Kain has been recognized as a Supply & Demand Chain Executive Pros to Know winner, and remains highly engaged with her leadership team to monitor status of all ALOM supply chain client programs as well as direct new business development opportunities, including contract negotiations and service level agreements. This past summer, Kain was recognized with the top achiever Manufacturing Leadership award by the Manufacturing Leadership Council in the category of cultural transformation for ALOM's DOING initiative to address workforce retention and engagement during a period of rapid business growth in a highly competitive and challenging labor market. This same initiative was named a recipient of Supply & Demand Chain Executive's Top Supply Chain Project award. The strategy that Kain has championed and fast-tracked is a full court press supplier nearsourcing push, where today, 80% of ALOM global suppliers are located less than 100 miles from production and fulfillment facilities. She's also pushing ALOM to demonstrate how every practitioner must understand the responsibility the industry has to monitor and mitigate actions that result in lowering the carbon footprint for its operations. Meanwhile, Kain is advocating for transparency in monitoring and reducing carbon emissions across the manufacturing and supply chain industry through her representation on the board of the National Association of Manufacturers.
"The competitive differentiator that Hannah possesses is the innate ability to understand how economic, geopolitical, technology, environmental, regulatory and human rights factors all work together to affect how supply chains will be enhanced or be disrupted. Then she digs in to perform research and dialog with other experts to determine a course of action that positions ALOM, and by extension, ALOM's clients to not suffer a negative outcome and in many cases a positive outcome. Currently Hannah is most engaged in determining steps and practices to protect ALOM and its stakeholders from cybersecurity threats, and implement and monitor ESG initiatives and controls to maintain and grow the workforce and protect the environment," according to ALOM.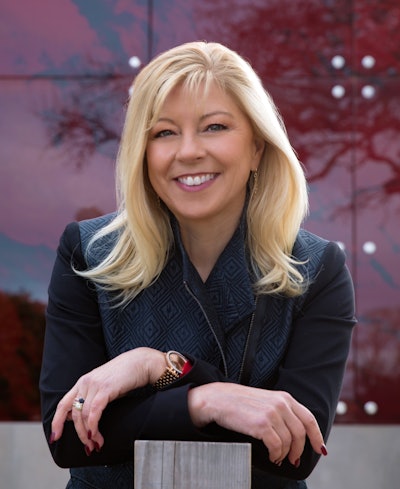 Lisa Dolan
VP of Supply Chain Strategy
ALOM
As the VP of supply chain strategy for ALOM, Lisa Dolan excels in conceptualizing and implementing new solutions to solve real-world supply chain challenges for ALOM customers. On any given day, Dolan engages with ALOM client account teams, sales prospects, industry colleagues, specialized material/service suppliers and technology experts to plan, propose and implement customized, often first of a kind, supply chain programs for ALOM clients in the automotive, life sciences and technology vertical industries. Primarily, Dolan focuses on improving or expanding existing client supply chain delivery programs or proposing and closing sales for new client services. She draws up the complex process flow diagrams, including data flow, order process automation, network security, etc. for each new program proposal, is an expert at technology and database administration and utilizes this expertise to innovate and elevate performance levels for both domestic and global programs. She also spends time defining supply chain opportunities for electric vehicle charging stations and other infrastructure material commodities and experts. Dolan is a seven-time winner of Supply & Demand Chain Executive's Pros to Know award, and was named overall Pros to Know winner in 2019. She also strives to overcome gender-based stereotypes of women in technology and manufacturing careers. As a result, 57% of ALOM's workforce is female and over 55% of its supervisor, manager and senior leaders are women. Additional accomplishments include the successful planning and on-time launch of new client service programs that Dolan personally planned, sold and onboarded. And, when sub-assemblies provided from OEMs were delayed in reaching ALOM due to parts shortages, Dolan teamed with ALOM procurement and client engineering teams to identify and gain approval for alternate electronic component suppliers. One significant success was securing a new Flash memory device and production supplier for regional South Korea distribution that ensured every order for a major automotive OEM throughout the year was produced on time and shipped "in full." Dolan has also been instrumental in advocating with the ALOM supply base team to nearsource a rapidly increasing number of suppliers to mitigate this challenge. Today 80% of ALOM suppliers are located under 100 miles from ALOM facilities – a significant competitive advantage for ALOM and its clients. Additionally, Nolan ensures data privacy and network security measures are in full compliance with client requirements and diligently monitored/secured.
"Lisa has been an ALOM employee for over 25 years. She was among the first hand-picked staff members founder Hannah Kain recruited when she started the company in 1997. Lisa was one of the veteran ALOM staff members that met with a wide range of potential new hires and in most every case was a compelling reason the candidate chose to join ALOM; especially women candidates. One of the areas Lisa made a point to talk about was the importance ALOM places on its values of 'doing right by everyone.' This includes how staff are respected and appreciated, where and how products are made, and how the materials are being sourced and recycled. Lisa's competitive differentiator is that if you envision a roundtable of supply chain subject matter experts brought together to plan out and implement a new program – every seat could potentially be filled by Lisa. She excels at conceptualizing and implementing new solutions to solve real-world supply chain challenges for ALOM customers," according to ALOM.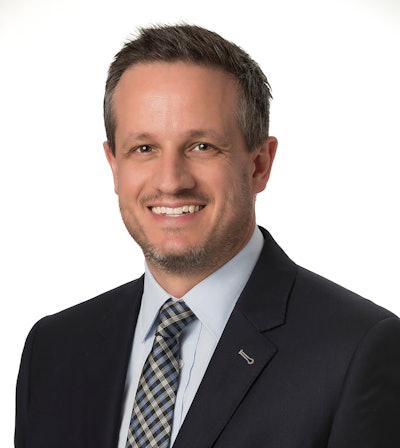 Brandon Marugg
Chief Operating Officer
ALOM
In August 2022, Brandon Marugg was promoted to chief operating officer for ALOM, tasked with ensuring ALOM's operational capacity and supply chain performance seamlessly scales to meet projected growth and quality objectives. Marugg was named a Supply & Demand Chain Executive's Pros to Know winner in 2018, and since then, continues his vigilant technology/systems oversight ensuring the highest levels of data and privacy protection across all ALOM operational systems and processes. His vision to marry technology and supply chain operations has fueled ALOM's growth over the past two decades and helped establish the company as an industry leader in delivering unmatched service and operational competitive advantage to its clients. On any given day, Marugg is defining and implementing strategic initiatives that elevate ALOM's operational performance, quality management, technology-driven visibility and automation and system/data performance and network security. He directs the operational resources responsible for developing and implementing the systems that support each unique client need as well as internal business support functions, including supplier management and human capital management tools. Additional accomplishments include a 100% on-time program launch record for all new and existing client programs; a four-times growth in client adoption of the ALOM open API interface for fully automated and secure order intake, visibility and reporting; and joining president and CEO Hannah Kain in opening a new 95,000-square-foot production and fulfillment facility. In 2022, Marugg implemented a full court press internal staff training campaign, partnering with KnowB4 to provide mandatory cybersecurity training to all ALOM staff.
"A key competitive differentiator that sets Brandon apart is his 'see the whole playing field' perspective. Brandon recalls facts and utilizes his mastery of technological application that allows him to look at a situation with a broader view of risk factors and solution scenarios. In the course of a discussion, he will bring up issues about an initiative or project that demonstrates a keen sense of understanding of factors that need to be considered and addressed ranging from regulatory compliance, data security, SKU numbering, quality measurement, data base configuration, time zone differences, financial management regulations, border/customs documentation, sustainability, the size of a container on different ships on different waterways, inventory turns, serialization, etc. Brandon understands numbers and data. But most importantly, because of this perspective from the other side of the table as an operations expert as well, he can visualize how a solution can be brought to the problem and set the team off down the right road to formulate an action plan that will achieve the desired outcome," according to ALOM.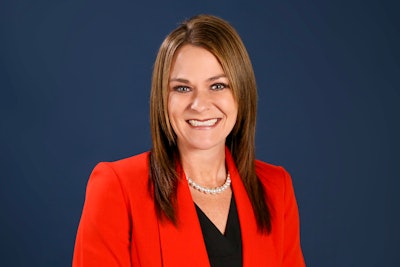 Faith Wilmoth
Director of Managed Operations
ArcBest
Faith Wilmoth is the director of managed operations at ArcBest, where she oversees a team of more than 100 operations and configurations experts who create integrated and tailored solutions for ArcBest's customers, most of whom are Fortune 500 companies. Structurally, Wilmoth's team sits under ArcBest's Managed Transportation segment, which means they work closely with ArcBest's vast network of over 80,000 carriers and partners across less-than-truckload (LTL) and full-truckload (TL) divisions. Here, they tap into experts across ArcBest's full suite of services to create a best-fit solution for each customer. Through her collaborative approach, she works with trusted advisors — from senior leadership to external partners — to better understand ArcBest's customer needs and build the right solutions to overcome the turbulent supply chain environment. Her responsibilities include everything from determining freight locations and managing team member allocations to identifying ways to integrate solutions for customers better. From Jan. 1-Aug. 31, 2022, the Managed Solutions team contributed to a revenue increase of almost 90%, demonstrating that this collaborative mentality works. Another core part of Wilmoth's role is continuously evolving how ArcBest serves its customers and partners. To deliver on that, she formed a dedicated reporting team to drive better visibility within ArcBest's transportation management system, and a warehouse auditing team to ensure invoicing accuracy. What's more, her leadership style attracted talent in 2022 when the majority of her hires came from within, and she doubled the team, further instituting monthly and quarterly team-building events, regular 1:1 meetings with every team member and an open-door policy to talk or brainstorm.
"Faith is committed to identifying opportunities to train and upskill her team. She dedicates time to regularly connect with her people to understand the areas where they need to grow. This year, she worked with ArcBest's training team to arrange Conflict Resolution and Emotional Intelligence training, an area her team voiced they wanted to explore. Given the team's rapid growth, she worked with her leadership team to create new hire training specific to her department, including LTL 101, Truckload 101 and Supply Chain 101. Faith also works with the ArcBest Training team to bring in fellow senior-level leaders from across the organization to speak with new team members, reinforcing the idea that no one is too junior to interact with a management team member. She also encourages teams to join any of the 37,000 hours of ArcBest-offered instructor-led training classes to ensure everyone can learn, grow and succeed at the company. Faith also believes strong leaders celebrate their people. She even started what she calls a Lunch with Leadership program in which she invites team members at random to join her for lunch to have an open conversation about life and all things ArcBest," according to ArcBest.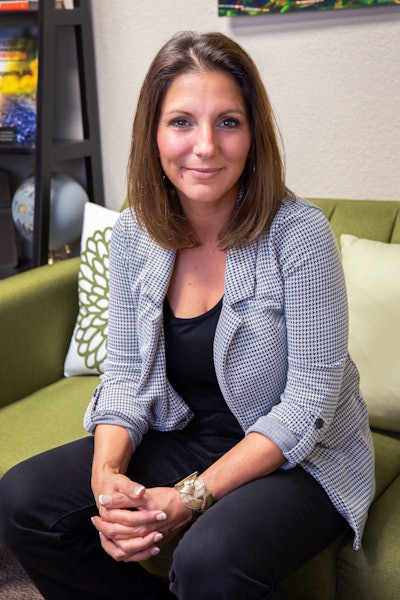 Nicole Glenn
Founder & CEO
Candor Expedite, Inc.
Nicole Glenn has spent 23 years working in just about every position in logistics, however today she serves as founder and CEO of Candor Expedite Inc., a company she founded in 2017 after more than two decades in the transportation brokerage business. A key part of Glenn's client's supply chain strategy is logistics planning and managing capacity, where Glenn and her team are strategic advisors to clients, helping them see outside the box and pursue alternative options when it comes to managing their freight. For example, Glenn has helped many companies reduce their freight budgets by re-evaluating how they are moving their freight. She's also a big advocate for education. For instance, Glenn funds and hosts Ladies Leadership Coalition, a podcast that highlights amazing women who make a difference in supply chain and logistics. She also awarded by the Women's Business Enterprise National Council for giving female logistics leaders the opportunity to connect with supplier diversity programs across the United States. Also under Glenn's leadership, Candor Expedite has seen a 158% increase in revenue from $4 million to $11.1 million in 2021 into 2022, doubled Candor's staff with a focus on hiring and empowering females in logistics and within her company, and has positioned the individuals on her team to take their respective departments to the next level through strategic planning and leadership. What's more is, Glenn is named this year's overall Pros to Know winner.
"Nicole walks the talk. What you see is what you get. She gives her heart and soul to building Candor and mentoring other women in this male-dominated industry. For example, a woman from Columbia came through this program Nicole created to successfully join a logistics company, and in just one year, this woman developed the confidence and knowledge to host 58 discussions with leaders of Supplier Diversity Programs and make a leap in her career. This singular instance shows the ripple effect of the work that Nicole is doing in the supply chain/logistics sector to empower women to share their experience to inform and improve the industry. Not only does Nicole work to help those within her company, but she understands that her resources can really make a difference to those outside her organization," according to Candor Expedite.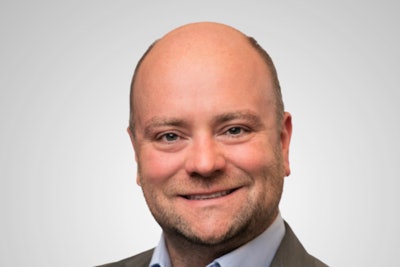 Geoff Coltman
Vice President
Catena Solutions
Geoff Coltman is VP of Catena Solutions, responsible for strategic sales growth, client development and operations planning for companies seeking to solve their supply chain problems. Under Coltman's leadership, Catena Solutions' sales team has strengthened relationships with clients during a time of unprecedented disruption, helping more than 200 clients, including some of the world's largest, most respected brands, with strategic supply chain initiatives in the past year. Coltman has spent the past 15-plus years supporting supply chain organizations by working through their operating realities to find solutions for their problems. His team is dedicated to helping organizations, especially consumer packaged goods companies, navigate unprecedented supply chain disruptions, stay ahead of market trends and meet their goals. His transformational leadership approach encourages, inspires and motivates employees to grow, innovate and create the solutions that directly impact a company's strategic supply chain initiatives and goals.
"Geoff can offer a unique perspective on the operations of a new brand launched to help companies navigate a time of unprecedented disruption and supply constraints," according to Catena Solutions.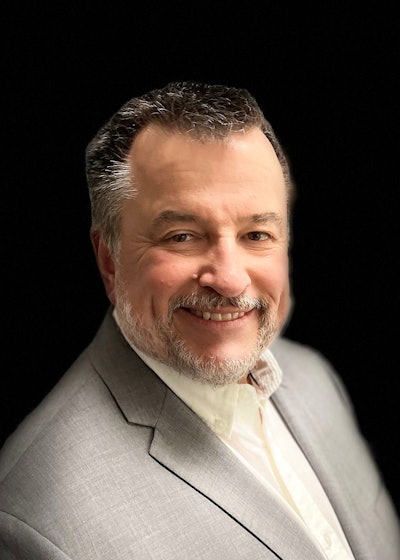 Bill Mrzlak
President
ChainSequence, Inc.
Bill Mrzlak serves as president of ChainSequence Inc., tasked with actively supporting project engagements with client partners, working one-on-one with individuals and conducting team-based sessions to ensure that all project-related issues, process development milestones and overall project goals stay on track. His proactive project management style entails working and communicating effectively with all levels within client organizations, from the executive C-suite team down to the operational level and everybody in-between. Mrzlak has served in leadership roles across multiple initiatives over the course of the 2022 calendar year. One such engagement involved a vital pharmaceutical supply chain system, which required an effective, global S&OP process deployment for a multibillion-dollar international pharmaceutical company. Mrzlak brought together 6-plus geographical sales markets for a global roll-up of demand, new processes, methodologies and tools to bring human intelligence, analytics and technology together. This resulted in previously autonomous markets talking and working together to create a 5- to 20-point forecast accuracy improvement. He also works alongside executive client teams to build a forward-looking S&OP methodology to better identify and mitigate outside forces working against the supply chain. In the last 12 months, he has conducted dozens of off-site/on-site training sessions with internal client teams to bolster their supply chain knowledge and S&OP proficiency and help them acquire effective project management skills.
"Bill has been deploying supply chain and sales and operations planning solutions for over 25 years, in a wide range of industries, for large corporations all over the world. As a result, he has seen the good, the bad, and the ugly side of all kinds of supply chain planning environments. Bill applies the wealth of knowledge he has amassed over the years with a very pragmatic approach that stresses quality over quantity—quality of expertise, breadth of experience and commitment to client service. And it's this approach that differentiates Bill from other, more general management consultants, who may be very knowledgeable but can only talk to the theoretical relating to supply chain. Executives at the senior C-suite level require a tight and concise discussion, while those at the operational level need to know explicitly how to deploy a solution. Bill has been able to appropriately navigate these various levels of engagement to realize project success, help client team members achieve personal and professional goals along the way, and ultimately provide game-changing contributions in the supply chain and S&OP field," says ChainSequence Inc.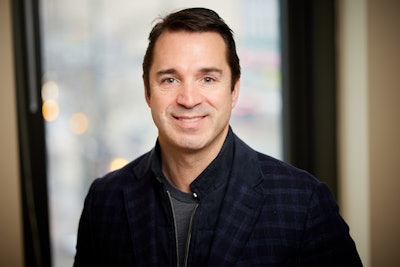 Bill Benton
Co-Founder
GAINS
Bill Benton is part of a supply chain legacy dating back to his father's founding of the company, which became GAINS in 1971. At six years old, Benton's job was to move the reel-to-reel computer tapes storing the original models and algorithms, which became the basis for the modern GAINS platform. He later became CEO of GAINS, following earlier roles in professional services and product/algorithm design. In 2022, he took on the role of co-founder, which allowed him to focus more on product strategy, customer relationships and global partnerships. He is known for rolling up his sleeves and creatively solving complex supply chain challenges across hundreds of organizations. He is passionate about fostering teams and bringing practical innovation to supply chain planning. He is also dedicated to social responsibility and making a sustainable global impact, from his commitment to contributing to the construction of a solar well in Haiti for every new GAINS client to using upcycled glass in the construction of the GAINS Chicago headquarters. Under his leadership, the company will be carbon neutral in 2023, not by offsets, but through direct initiatives. Benton also advocates for incremental, measurable success for his customers. An added advantage is that customers can shrink their carbon footprint and reduce their environmental impact using GAINS to identify inventory or suppliers closer to shipping destinations, cutting fuel costs and accelerating order cycle times. Under Benton's leadership, GAINS has sought to "democratize world-class supply chain planning." In 2022, GAINS formalized its innovation efforts by creating GAINS Labs, a part of the organization staffed by data scientists applying AI and ML to real-world problems in partnership with customers.
"People are at the core of everything that Bill does. It shows through his approach to working with customers, and in the partnerships he's maintained for decades. Bill and the company he helped forge are an ideal blend of innovation, a passion for problem-solving and a humble desire to serve," according to GAINS.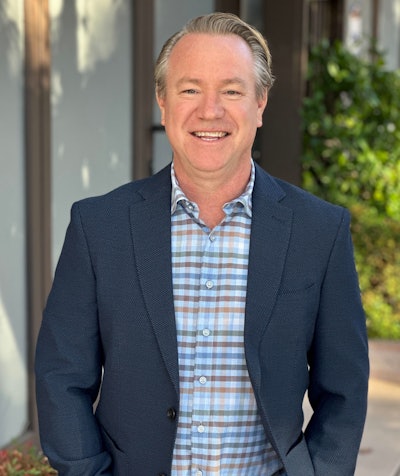 Keith Hartley
CEO & Board Member
LevaData
Keith Hartley joined LevaData as new CEO in November 2022, with decades of experience leading go-to-market and sales teams at Blue Yonder and iValua. Hartley maintains a bold vision for the next stage of the company because he believes LevaData can fundamentally create economic opportunities for all companies across the supply chain. His initial months were focused on speaking with LevaData's customers, partners and employees to fully assess the opportunities ahead and outline the company's priorities for the next year. Since joining LevaData, he has published articles in several industry publications, including Supply & Demand Chain Executive, and provided commentary to business and industry publications on current supply chain issues. He's also been actively working with the leadership team to clearly articulate the problem LevaData solves for its customers, for example, getting companies to reinvent their current workflow and replace spreadsheets and manual processes with robust insights and intelligence. Throughout his career, he has also always understood the importance of hiring for skills and talents that enhance and augment core supply chain teams. From engineers and marketers to sales and general management roles, Hartley is proud of building supply chain teams that organically connect to the broader organization.
"Other supply chain leaders may have Keith's breadth and depth of experience. Some may have led supply chain planning, supply chain execution, direct and indirect procurement, sourcing, and e-commerce for over two decades, as he has. A few may even be able to match his frontline experience with today's manufacturing issues. However, few have all of this and Keith's talent for painting a vision for what is possible, building and leading results-driven teams that deliver impactful business outcomes for customers. He pushes his teams to think bigger about what is possible. He helps customers shape strategies that save millions almost immediately. Ultimately, he is positioning LevaData to transform how industries think about direct materials sourcing and procurement's important connection to the bottom line," according to LevaData.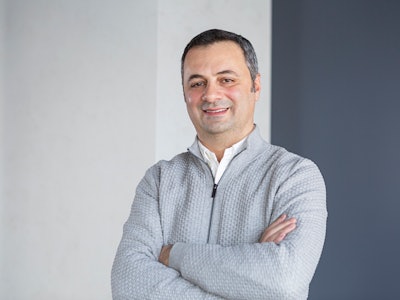 Erhan Musaoglu
CEO & Founder
Logiwa Inc.

As founder and CEO of Logiwa, Erhan Musaoglu serves as both the operational leader and visionary for 160 employees to deliver a world-class cloud fulfillment solution. For example, Musaoglu created a cloud-native SaaS solution focused specifically on DTC fulfillment. He integrated his solution with 200-plus vendors in the e-commerce ecosystem and is leveraging modern technology, including artificial intelligence and machine learning. Also in the last year, Musaoglu built a strategic leadership team by hiring a chief revenue officer, VP of customer success, VP of sales, CFO and CMO. What's more, Musaolgu created a cloud fulfillment platform that enables customers to customize existing automation algorithms or build their own automation rules to accelerate inbound operations, outbound operations, shipping and every step of the fulfillment process.
"A true visionary, Musaoglu knew that with the rise of e-commerce and DTC in particular, fulfillment would need to evolve and utilized artificial intelligence-powered automation algorithms, advanced analytics and integrations with other platforms to create efficient digital supply chains. His knowledge of supply chain automation will cement him a place in the industry for years to come. Last, his leadership style earns him respect from his employees, partners and peers," says Logiwa.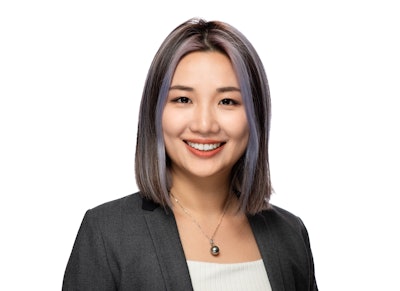 Victoria Ma
Head of Digital & Innovation
Miebach Consulting
Victoria Ma serves as head of digital and innovation for Miebach Consulting, responsible for identifying and leading client projects relative to the digitalization of supply chain processes; designing solutions that leverage the power of data and enhanced analytics, including AI; enabling capabilities within the organization to support digital transformation; and developing innovative digital solutions and making them accessible to clients in software-as-a-service. Ma has built, developed and led her team of 6 individuals who have successfully delivered multiple projects this year, including proof of concept for the client, development of the solution and implementation of the application. She also has developed three different intellectual properties for supply chain models and algorithms, currently under copyright review. Her solutions help to reduce costs, increase resiliency and improve product availability to the market. Ma is also a 2020 recipient of Supply & Demand Chain Executive's Women in Supply Chain award.
"After formally organizing the digital transformation area of Miebach's service offerings in 2020, Ma has personally developed six individuals across two countries to enable support and delivery of client projects across North America, Europe, and India," according to Miebach Consulting.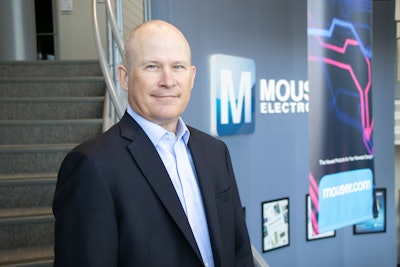 Jeff Newell
SVP of Products
Mouser Electronics
Jeff Newell is SVP of products at Mouser Electronics, where he leads a global, multi-faceted team responsible for supplier relationship engagement/management, new product introductions (NPI) activities for those suppliers, global pricing activities across all product categories and management of Mouser's global technical support team. Newell's primary role is to develop leadership and skill development in three primary areas, including engagement and relationship with all of Mouser's suppliers. Tied to that activity is the global pricing office that Newell also leads, which includes taking supplier cost files and getting them into the Mouser system, to setting re-sale curves for Mouser's 1 million-plus available part numbers. Newell is also responsible for managing the global technical support function that interacts with customers via phone, email or chat. However, his biggest achievement continues to be the results his team drives through their supplier engagements and relationships. In the past 12 months, Mouser has grown another 25% globally and continues to gain significant market share. On the initiative side, Newell kicked off Clifton StrengthsFinder Program, a professional development program that drives discussion around how best to utilize each person's strengths and to how to best communicate with each person relative to his/her strengths. In 2022, Newell added a leadership and coaching component, enabling his management team to spend time with an independent resource to give a different perspective and focus relative to each employee's current situation. Newell's team also enabled functionality on the Mouser website to help manage inventory positions to satisfy as many customers as possible.
"Jeff's approachable and friendly demeanor endears our supplier partners to him and to Mouser. Jeff places tremendous importance and effort into the relationships he has – be it family, friends, staff, suppliers or peers. Make no mistake, Jeff is competitive – he drives himself and his team to be the best. Jeff has worked decades in our industry and has built meaningful and lasting connections spanning the entire network, including among the competition. Jeff's relationships are highly valued and highly valuable. One would be hard pressed to find someone in the electronic components industry who doesn't know Jeff or who doesn't speak highly of him. Jeff is a true pro who embodies that special magnetic quality that draws people to want to work with him and for him," according to Mouser Electronics.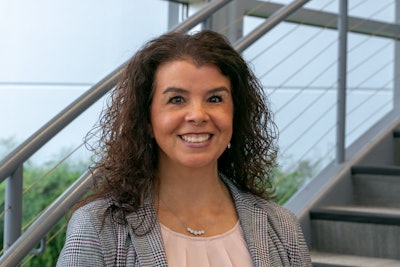 Krystal Jackson
VP of Supplier Management
Mouser Electronics
Krystal Jackson is VP of supplier management at Mouser Electronics, responsible for overseeing a 12-member team that manages inventory, new product introductions (NPIs) and overall partnerships for more than 50 supplier partners. She plays a key role in acquiring new suppliers with niche products for Mouser. She's also an industry veteran with more than three decades of distribution and supply chain experience. She began her career at Allied Electronics and quickly moved up to management, handling the key suppliers for connectors, wire and cable. She transitioned to Mouser in 2002 and was one of the first females to hold a VP title. Among her many responsibilities and day-to-day tasks, Jackson works to build and maintain best-in-class relationships with Mouser's supplier partners. She helps to manage the launch of NPIs from marketing to stocking. She maintains ongoing strategic conversations internally and externally to stay abreast of the industry's ongoing business changes and ensure Mouser and suppliers are adapting to the demand needs. Under her leadership, Jackson's team plays a key role in helping to secure the supply chain to meet the ongoing demands of customers. They continue to bring in and launch NPIs faster than the competition. Additionally, she and her team optimize product availability from the supplier to enable more customers to gain access to components, with a focus on gaining new customers for suppliers. During the last two years of global supply chain instabilities and shortages, Jackson led her team to use best-in-class practices to regularly assess the supply and demand of certain products and work with supplier partners to stay ahead of issues as much as possible. This allowed Mouser to serve and communicate with its customers during a very difficult period of product shortages and allocation.
"Krystal's commanding leadership skills empower her team to be incredibly productive and successful. She is well respected by her team and her peers. She works diligently to promote diversity in the workplace, helping to nurture female leaders in the industry. Throughout her long career, Krystal has led and developed high-performing teams and individuals. Her team has received numerous global distributor of the year awards from top supplier partners for exemplary performance," according to Mouser Electronics. "With over 30 years in the electronic component industry, Krystal is a highly regarded leader with extensive industry knowledge and experience in many areas."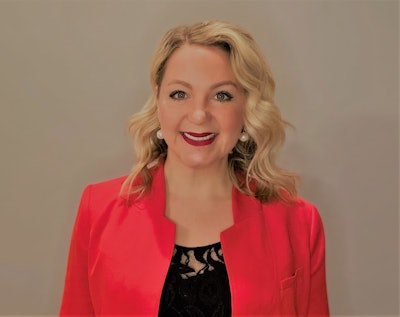 Lindsey Trent
Co-Founder & President
Next Generation in Trucking Association
As the co-founder and president of the Next Generation in Trucking Association, a non-profit business trade association, as well as the Next Generation in Trucking Foundation, a 501(c)(3) non-profit organization, Lindsey Trent has numerous daily tasks and responsibilities to ensure the success and growth of both organizations. Launched in 2021, the mission of Next Generation in Trucking is to educate youth on the opportunities within the trucking sector and provide free assistance and support to high schools in developing truck driving training programs. Trent's daily tasks and responsibilities include meeting with high schools and providing hands-on assistance on how to start a CDL training program; building relationships with industry partners to support the mission; creating awareness opportunities through active participation at conferences, podcasts, webinars and on social media; and overseeing and facilitating organizational board meetings and action committees, among other functions. As an accomplished leader with Ryder Systems, Inc., she could have easily rested on her successes, but instead she is spearheading a movement that is transforming the trucking industry. In 2022, she was named a recipient of Supply & Demand Chain Executive's Women in Supply Chain award and served as a panelist at Supply & Demand Chain Executive's Women in Supply Chain Forum. and in the past year, has taken the lead to establish the Next Generation in Trucking as an organization that is unifying the industry to support the mission in promoting trucking to our youth and to provide assistance to high schools in replicating the Patterson High School trucking program. She did this by establishing a diverse team that is passion and mission-focused. Seeing the need for additional "boots on the ground," Trent created Next Generation in Trucking State Action Committees, using the support of the Indiana Trucking Association "Future Leaders of Indiana" to create a model program these state committees will be responsible for identifying high schools based on geographical need as well as industry partner support. She has also created an NGT Career Presentation Task Force that is responsible for creating a high school career presentation that anyone from the trucking industry can use to teach a one-day class. Trent is currently overseeing a Next Gen in Trucking "Touch a Truck" action committee that will provide resources and guidance to industry partners and schools to begin the conversation with elementary schools. In addition, Next Gen just completed the work on a one-day training curriculum complete with professionally developed videos and resources that will be available to schools free of charge.
"She literally is creating a long-term, sustainable solution to the truck driver shortage. Rather than just hoping someone will consider trucking as a career, she is taking a proactive approach and creating alliances with the school system to begin the process while someone is still in high school. It combines not only education that is focused on graduates having long, safe, healthy careers, but also opportunities which are aligned with industry partners to facilitate the process. The industry can no longer use the 'steal drivers from each other' mentality as the recruiting norm. The work that Lindsey is doing through Next Generation in Trucking is providing that much-needed pipeline of young, well-trained talent the industry is desperately seeking."

Jason Tham
CEO
Nulogy
Jason Tham is CEO of Nulogy, otherwise known as the "keeper of the vision" for the company, primarily responsible for aligning the organization toward both long-term and short-term strategic goals. He's focused on helping customers and partners with the digitalization of their supply chains, is responsible for developing the company's advisory board and its Board of Directors and grow the company and attract the right talent needed to achieve Nulogy's vision. Tham's biggest accomplishments have been launching new products for Nulogy to drive improved performance for customers and the industry as a whole, welcoming new customers onto the Nulogy platform and delivering continuous value to partners, employees and other stakeholders. He created what he calls the company's Moonshot, an innovation pipeline of products, particularly for collaboration between the myriad of trading partners within a supply chain network. Tham's vision also helped launch Data as a Service, Nulogy's newest product capability that helps customers harness their operational data for deeper insights and collaboration with trading partners. He was instrumental in landing and servicing new clients in Nulogy's target industries, penetrating new markets while expanding the company's presence into new regions. He was also instrumental in hiring more senior women executives in the company as well as members of the board, is very active in Nulogy's employee relations committee, helping to drive up net promoter scores up over the last few years, and helped establish an education fund for all employees where they can apply funds toward learning opportunities, including joining organizations, taking classes, receiving certifications or putting the money toward higher education and professional learning. Last year, Tham and his team put in place a four-day flex work week to provide Nulogy's workforce time to take advantage of professional learning courses and focus on personal growth or even spend more time with family. He's also a member of ventureLAB, a non-profit innovation cluster in Canada.
"Jason has sat in the seats of many of his customers. He has worked in manufacturing, packaging and contract manufacturing, and so he understands the responsibilities and challenges facing many of Nulogy's customers. Jason is not just an executive sitting behind a desk. He can empathize with his customers. He has always been competitive and driven and enjoys inspiring people. He is a strong communicator, and at the end of the day, his position as an executive is not about moving zeros and ones; it is about working with people, inspiring change, demonstrating the art of the possible or transforming and positively impacting the future," according to Nulogy. "Jason has the ability to implement his vision, inspire and motivate not just his employees, but his investors, customers, partners and influencers."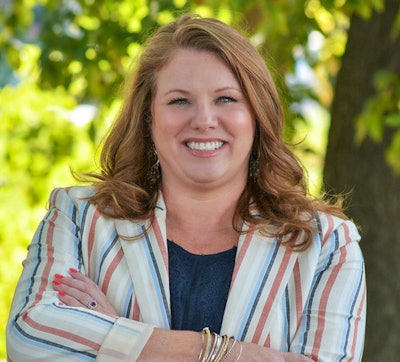 Christine Barnhart
VP of Product Marketing and Go-to-Market
Nulogy
Christine Barnhart is VP of product marketing and go-to-market at Nulogy, responsible for leveraging her 15-plus years of experience, insights and recommendations with both internal and external stakeholders, including leading supply chain companies to drive supply chain innovation and improve supply chain excellence. Barnhart is dedicated to focusing on the betterment of the supply chain through ongoing, in-depth conversations, sharing, collaborating and educating. She is a strong supporter of bringing people together and knowledge sharing – connecting thought leaders and ideas and helping to solve challenges, while identifying opportunities. She's also active in a number of organizations, including serving on the board of directors of the Association of Supply Chain Management (ASCM) to ensure the organization is meeting its mission of fostering the advancement of end-to-end supply chain management through a body of knowledge, innovative research, systems and methods. She also serves as president of Tri-State Women in STEM, a non-profit group with a mission to provide professional development, networking and outreach opportunities for women in STEM fields. Barnhart is also a member of Chief, on the board of directors for Women of Action, an advisor to the University of Evansville Logistics and Supply Chain Program, a member of the Senior Leadership group for Supply Chain Leaders in Action, an active participant in Supply Chain Insights Network of Networks group, where she advocated for revised job posts to promote applications from historically underrepresented groups and ensured DEI were represented in the hiring and promotion process, and was named one of Supply & Demand Chain Executive's 2022 Women in Supply Chain award winners. Barnhart is also an advocate for making sure women within organizations are being promoted and supported in leadership roles differently than their male counterparts. For example, Christine she joined Nulogy's DEI group to help drive and support workforce development. Previously, she served as VP of strategy and go-to-market at Verusen, where she also sponsors and championed the creation of Verusen's Network of Women.
"The new generation of workers don't want a 100-page PowerPoint document; they want to work differently, quickly and using modern communication tools. Christine is trying to bridge this gap and listen more about how the younger generations would like to work and communicate. She is interested in applying tools, social media and other livestreaming communication solutions. Christine is a connector and having these types of conversations will help take the supply chain to the next level," according to Nulogy. "Christine spent 12 years in engineering and then moved into a more traditional supply chain role with an infant formula producer, and then with a CPG supplier leading transformation, before moving into the technology space that included industry strategy and product marketing. Her diverse background has helped her with the ability to speak to multiple kinds of stakeholder groups and audiences. Everything she does is about relationships, listening and learning, and then improving."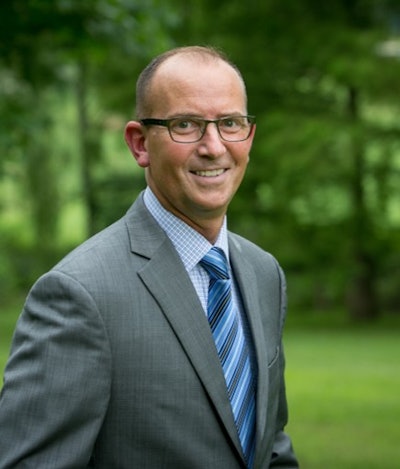 Eric (Mac) McPherson
VP, Client Services
Open Sky Group
As VP of client services, Eric (Mac) McPherson oversees implementation and integration projects for Open Sky Group clients. He is a former Marine officer and military police officer with over 27 years of supply chain and warehouse management experience, including 11 years at Blue Yonder spanning both delivery and service sales. He is also a dedicated, team-oriented professional with a strong background in business management, professional services, customer service and supply chain technology. Not only does he provide internal support to the sales and marketing team, but also often spends his days helping clients manage supply chain execution system design and implementation programs and consulting with them on various issues, including fulfillment operations, distribution operations, general management and GSA contracts. McPherson has supervised several high-profile WMS projects over the last year, one that saved 15-25% in labor efficiencies, increased customer satisfaction via more accurate shipping and saw 10-15% overall inventory reductions. McPherson also helps clients pinpoint solutions that span the gap. Whether it be a control tower for a leading medical technology company, a workforce management system for a large retailer, or a WLM solution for a leading CPG company, his efforts to understand each client's needs yield rapid results. He's also grown his team from three resources to 12 resources and two directors in 11 months.
"Mac learned very early in his Marine Corps career that taking care of your people is your No. 1 mission. If you can keep your team happy, they will take any hill to which you point. Keeping them happy is not merely paying them a lot of money. It's understanding what drives each team member, listening to their interests and concerns, and helping them to excel. In Mac's book, encouraging and promoting team members is the single-most satisfying part of being a manager," according to Open Sky Group.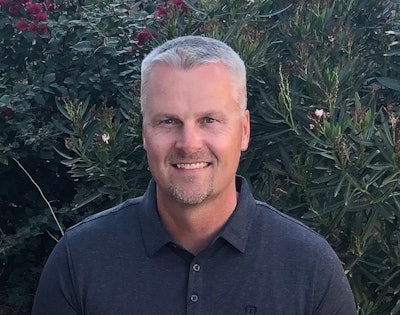 Jason Milbrandt
Senior Director, Client Services
Open Sky Group
Jason Milbrandt serves as senior director of client services for Open Sky Group, where he leads a team of industrial engineers, including warehouse labor management experts, in providing advisory services, software implementations and program development for clients in the supply chain industry. As a Blue Yonder WMS and warehouse labor management (WLM) software specialist, Milbrandt guides clients through the process of adopting Blue Yonder software. He does this by helping them analyze their existing processes, uncover opportunities for improvement and create optimized solutions, from the initial implementation of Blue Yonder software through the change management needed to achieve peak operating performance. He also develops scopes of work for Open Sky Group client engagements, manages resource planning for the delivery of projects, supports the marketing and sales teams with price estimates, software demonstrations and company promotions and is the face of the company on many fronts, owning client relationships from the sales process through delivery and support. In the past 12 months, Milbrandt has implemented Blue Yonder WLM solutions in multiple sites for a major U.S. retailer. He was also directly responsible for developing several team members by increasing their technical skill sets and exposing them to new challenges outside their normal comfort zone. His leadership and counsel have helped several clients speedily and effectively implement warehouse management and labor management systems that increase productivity and reduce their cost to serve. He has also been instrumental in training clients on how to effectively utilize their systems to increase throughput and cost to serve.
"Jason has worked in several industries, including consumer electronics, foodservice, cold storage, grocery and produce, to name a few. Over his career, he has held various roles, steeped in labor management, warehouse management, operations analysis, Lean Six Sigma and continuous improvement. He has worked for large established corporations, as well as small startup companies, which gives him a solid foundation for working in consulting. His ability to relate to a broad range of client challenges and situations makes him a true relationship-builder within Open Sky Group's client services organization. Jason meets our clients where they are in their particular stage of development and understands the big picture well enough to guide them to higher ground in ways that pay off for them. This separates him as a pro to know among supply chain professionals," according Open Sky Group.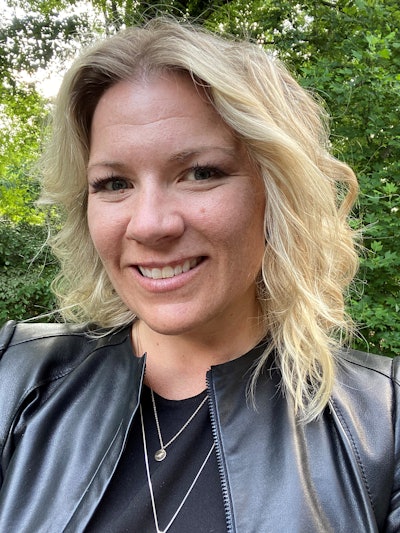 Michelle Sodomka
Senior Director, Client Services
Open Sky Group
Michelle Sodomka joined Open Sky Group in January 2022 as senior director for client services, where she oversees the implementation of client solutions, from pre-sale conversations to product demonstrations, and pricing, through writing statements of work and leading assigned project implementation teams to ensure Open Sky Group's solutions match client expectations. Her in-depth experience leading supply chain operations management, IT transformations, cross-functional teams and complex problem-solving cross a broad range of verticals, including manufacturing, healthcare, high-tech, food and beverage and more. As the transportation management practice leader for Open Sky Group, Sodomka directs a group of 10 seasoned consultants responsible for executing full lifecycle implementations and support for Tier 1 and Tier 2 TMS. In this capacity, she provides advisory services for Open Sky Group clients, covering partner interaction, opportunity qualifying, proposal responses, bids, lead development, solution financing, training, customer engagement, succession planning and retention, as well as departmental operations, resources and economic activities. Over the past 12 months, Sodomka has focused on expanding the company's transportation management solution and service offerings, expanding partner resources to address full lifecycle services and solutions, boosting prospects for passive income from 11% to 33% and closed two major accounts representing $500,000-plus a year in revenue. As a global specialist in Blue Yonder supply chain solutions, Open Sky Group must maintain the highest standards of product knowledge and training. Sodomka ensures this by spearheading a 100% accreditation program in Blue Yonder solutions across the client services team, where every member of the team, both technical and functional, participates in more than 200 hours of coursework, hands-on training and exams. She's also a careful resource manager. One of her first initiatives was to analyze internal resource workflows to ensure that no individual or department is exploited or under-utilized. Her emphasis on a hierarchical (as opposed to a flat) organizational structure opens pathways for advancement up to the director level.
"Michelle's extensive career experience in supply chain operations, working for clients in a variety of vertical markets, sets her apart as a consultant. She comes to listen first, to understand and solve the problem, rather than push for a specific system or solution. In this way, she sets the table on a note of respect and trust. Michelle's accreditations include CFR Title 49, IATA, IMDG, Hazardous Materials Certified, Radical CAST (Llamasoft) Network Optimization and Design, APICS Certified Production and Inventory Manager, Blue Yonder Accredited Functional Consultant and Blue Yonder Accredited Luminate Control Tower Consultant. She has counseled clients on a variety of financial management issues, from leveraging cargo as credit to payment automation solutions and managing float," according to Open Sky Group.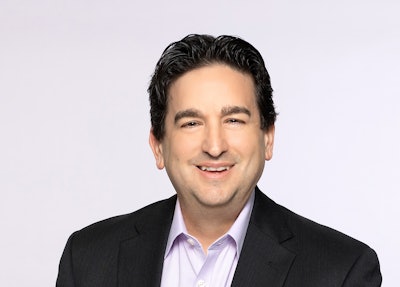 Mathew Witte
Senior Vice President
ORTEC
As ORTEC's SVP, Mathew Witte directly owns ORTEC's "impact" on each of its customers. He does this through leading the business development and operations teams to fully understand the performance of each customer, recognizing their operational goals and metrics and guiding them to sustainable success. In addition, Witte also took on several additional initiatives and roles in 2022. For instance, he served as the executive in charge of Optimus, ORTEC's user conference, which resulted in record attendance. He also launched ORTEC Academy, ORTEC's user education program for both user training and certification. He also initiated ORTEC's Performance Audit program, a specific engagement at the customer level that fully assesses their final-mile performance and sets an appropriate go-forward strategy. At his core, Witte is a teacher. Throughout his public speaking, interviews and private engagements, Witte consistently provides clear examples and strategies for individuals and companies to better align their supply chain execution with their specific business strategy. In 2022, his theme frequently revolved around the fact that the "broken supply chain" actually had many broken parts prior to the pandemic, and unless an organization takes specific action to resolve those issues, they will not fix themselves. Also in 2022, Witte consulted with multiple customers on their business expansion plans, assisting with their strategy to serve new markets, open new distribution centers and hire additional workforce.
"Mat brings a very unique quality to both ORTEC's internal executive team and its rapidly growing customer base. He began his career in the beverage industry and was recruited to lead the consulting team of the then-leading final-mile software provider. After tremendous success, Mat returned to the supply chain side of the business, building a world-class, final-mile operation based on his learning and experience in the consulting world. That collection of experience in both the Fortune 500 and small, local distribution, along with his passion for learning and teaching is what drives him to directly relate to today's supply chain customers and keeps Mat at the forefront of today's business challenges," according to ORTEC.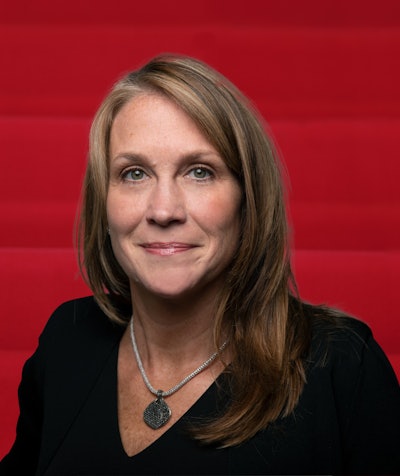 Jennifer de Souza
VP of Energy Solutions, Procurement and Leasing
The Raymond Corporation
Jennifer de Souza is VP of energy solution, procurement and leasing for The Raymond Corporation, where she oversees energy storage solutions and continues to lead Raymond's alternative energy initiatives, research and continual evaluations of other viable alternative energies, as well as procurement and leasing. de Souza also supervises the logistics, inventory control and product configuration departments. de Souza's global supply chain and operations background drives her to ensure Raymond and its customers achieve competitive operating costs by offering solutions that increase uptime and efficiency. Her work has led Raymond to develop game-changing alternative energy sources in support of these initiatives. de Souza's accomplishments include improving and maintaining profitability through alternate sourcing methodologies and educating warehouse operations on the benefits of lithium-ion batteries. Her experience in cutting operational costs by maximizing efficiencies in manufacturing, warehouses and global supply chain operations was the guiding force behind Raymond exploring alternatives to lead acid batteries. de Souza and her team are focused primarily on maintaining continuity of supply, with overall de-risk and understanding complexities and interdependencies being a major focus of that activity. de Souza and her team partnered with EnerSys to add a new power solution to the Energy Essentials Distributed by Raymond portfolio of batteries produced at Raymond's facility in Greene, N.Y. de Souza is also repeat recipient of Supply & Demand Chain Executive's Pros to Know award (2019 and 2020), Food Logistics' Rock Stars of the Supply Chain award in 2021 and Supply & Demand Chain Executive's Women in Supply Chain award (2021 and 2022).
"Over the past two decades, de Souza has enabled various U.S.-based industrial manufacturing companies to improve or return to profitability by finding best-cost domestic and foreign supply chains located throughout Asia and Europe. de Souza is integral in the material handling industry's progress to a more sustainable future. Her unique ability to visualize the path to solve large-scale problems, combined with her incredibly deep understanding of the global supply chain and emerging technologies, results in pioneering approaches that better answer today's challenges and anticipate tomorrow's needs. From shaping curriculum for future industry leaders to bringing innovative lithium-ion battery technologies to market, along with developing Industry 4.0 production models that translate to better customer outcomes, de Souza's accomplishments will have lasting impacts on the supply chain industry," adds The Raymond Corporation.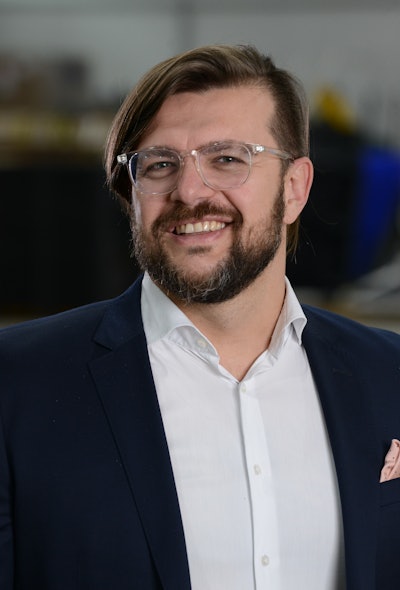 Tomasz Jamroz
Head of Technology & Operations
Roadrunner
Tomasz Jamroz is head of technology and operations for Roadrunner, working with a team to develop and deliver the company's numerous technology initiatives. He specializes in applied quantitative and algorithmic modeling, innovation and human-centric process and technology design to optimize operations and enable customer, organization and partner interactions. Jamroz and his team recently launched Haul Now, a new app designed for long-haul owner-operators and teams. Haul Now allows drivers to maximize the profitability of their trucking business while providing them the freedom to work when they want and go where they want. Jamroz was also integral in getting Roadrunner to become a member of the Digital LTL Council and supporting the electronic bill of lading (eBOL) initiative, so that the Haul Now app can give drivers autonomy over their businesses. What's more, Jamroz made the critical business decision to treat the development of Roadrunner's next-generation logistics technology as a start-up enterprise and promote workforce development via the global supply chain. He did so by recruiting from outside the logistics industry, and launching an incubator to support the development and deployment of a state-of-the-art technology platform. Jamroz also created a "Band of Engineers" team that is integrated into each critical business function running from operations, maintenance, linehaul, pricing, and technology and fully empowered to make the most critical strategic decisions and process changes.
"Tomasz believes the logistics industry is moving at breakneck speed in large part based upon shifts that have occurred since the onset of the pandemic. He believes there is no slowdown in sight. As a result, the Roadrunner technology team is already looking beyond features and functionality to the next generation platform we will bring to the market. We want to put innovative technology into the hands of the people who need it, whatever role they play, to further evolve the quality of our business deliverables, our customers' experience, and contribute to the meaningful ongoing transformation of the logistics industry overall," according to Roadrunner.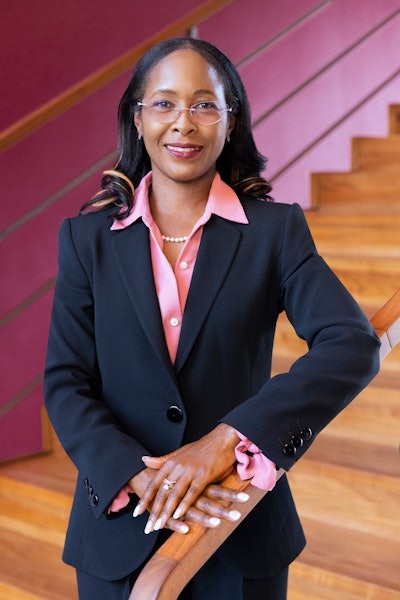 Lana Burrell
Head, Contract Development & Manufacturing Organization, Global Supply Chain
Roche
In her current role as head of contract development and manufacturing operations (CDMO) within the Roche Global Supply Chain organization, Lana Burrell leads a multinational team of more than 80 people to deliver innovative medicines faster and more efficiently through a global external manufacturing network to millions of patients in 150 countries. She is responsible for building and refining the strategy, team, operating model and processes to align external CDMOs with the mission of global pharmaceutical supply chain by partnering with key stakeholders to simplify processes, reduce costs and improve executional timelines; ensuring that manufacturing and business processes are compliant with Roche and industry standards; identifying and assessing potential CDMO risks and developing mitigation strategies; and negotiating critical contracts, including in-licensing, outsourcing and business development evaluations. Over the past 12 months, Burrell has led the integration of three external development and manufacturing organizations into a single end-to-end external manufacturing organization. During this timeframe, she developed and deployed a new organization model and recruited a new leadership team, all while maintaining high service levels of Roche's investigational and commercial medicines, delivered CHF 130 million in cost avoidance/cost savings and increased employee engagement by 7 points. In every role, Burrell has consistently built new teams and capabilities that achieved significant cost savings/avoidance, reduced risks in quality and compliance, reduced stock-outs and increased profitability across the value chain. She has built diverse CDMO leadership teams, empowered them to apply creative solutions to complex challenges and inspired them to grow and thrive in stretch roles as they bring new treatment innovations to patients.
"Lana Burrell is a results-driven global pharmaceutical supply chain leader with nearly 25 years of experience gained in the U.S. and Europe, including 16 years at Johnson & Johnson. Throughout her career, Lana has supported different stages of development and commercialization of life-changing biologics, small molecules and cell therapies to radically simplify and accelerate supply to patients around the world. Lana has received numerous employer awards for excellence in leadership and technical achievement and is passionate about improving manufacturing sustainability and increasing health equity in underserved communities," according to Roche.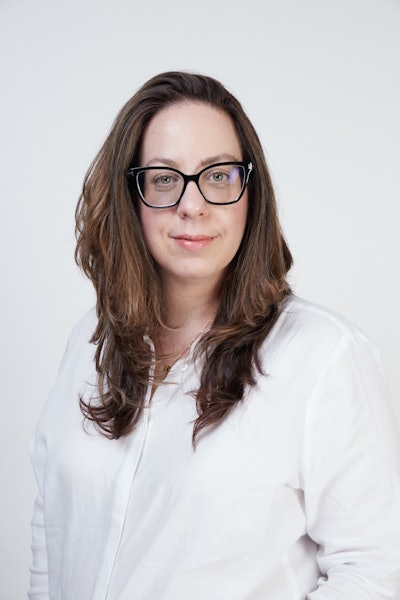 Carmit Glik
CEO
Ship4wd
Carmit Glik, founding member and CEO of Ship4wd, advocates for small and medium-size enterprises to ensure that the supply chain obstacles, customs hassles and never-ending anxiety of international shipping never distract growth-minded companies from their core mission. At the helm of Ship4wd, Glik operates as a steward of solutions for the company's clients, focusing on people, process and profit. Glik ensures that employees align with company values and goals, instilling team morale that further propels the company's operations and growth. She also helps clients navigate a myriad of import and export issues that can lead to delayed inventory, damaged reputation, elimination from store shelves, downgraded retailer rating and lost revenue. Glik also helps generate profit for clients, by providing a 45-day allocation guarantee and price lock. Glik and her team now offer 24/7, state-of-the-art customer support that provides expert navigations and full visibility every step of the way. In the past year, Glik spearheaded the development of Ship4wd's newest platform that provides an efficient, quick and transparent shipping and logistics process for business owners, eliminating the differentiation among clients, enabling small and mid-size businesses to search, receive quotes and book a freight carrier for their goods. Prior to Ship4wd, Glik served as an Advisory Board Member at theDock, Europe CEO and managing director at Cogoport and director global head of sales at Damco (where she spent 14-plus years in various roles). Glik also partnered with Zim and a global network of logistics professionals to provide the safest and smoothest transition of goods to and from locations. In both her current and previous roles, she established operations and new businesses in multiple countries, including China, Italy, Denmark, the Netherlands, the United States, and more.
"The greatest leaders learned how to lead by following. Carmit spent several years of her life in the Israeli military, and through that experience, she gained a unique perspective on preparation, accountability and how to operate as a team. Being part of a strong and organized team taught her how to increase productivity and thrive in a fast-paced, ever-changing group environment where being prepared at all times is an integral component to success and survival. The lessons she learned during this time have lived on with her forever and she applies each to her personal life and to the shipping and logistics industry with Ship4wd to ensure the best outcomes for their customers," according to Ship4wd.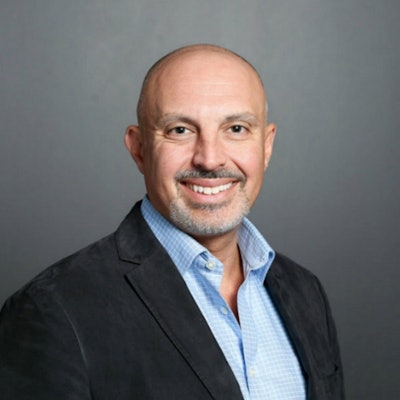 David Bush
CEO, Spend Automation
Simfoni
As CEO of Spend Automation at Simfoni, David Bush leads a team of experts that help businesses worldwide streamline operations, reduce costs and transform their procurement processes, helping them to manage the tail spend more strategically and efficiently. Bush was brought on a year ago to lead this fast-growing segment of Simfoni's business that helps organizations leverage technology and strategic resourcing to gain control of their organization's unmanaged indirect spend. He focuses on minimizing negative impacts on supply chain continuity and inflation. With strategic category management, he helps take the burden off the other pieces of tail spend and composable technology by automating as much of procurement as possible with built-in predictive analytics to allow procurement professionals and practitioners to focus on the truly strategic issues inside their organization. Bush previously served as chief revenue officer of SpendHQ and co-founder and CEO of IASTA. He also founded and authored the eSourcing Forum to help branding for IASTA.
"At Simfoni, Dave and his team are helping clients combat the notoriously elusive and complicated issue of tail spend using an innovative approach that combines technology, process and deep content expertise with a self-financing model that is changing the game and leveling the playing field for organizations of all types and sizes, helping bring more spend under management than has ever been seen before," according to Simfoni.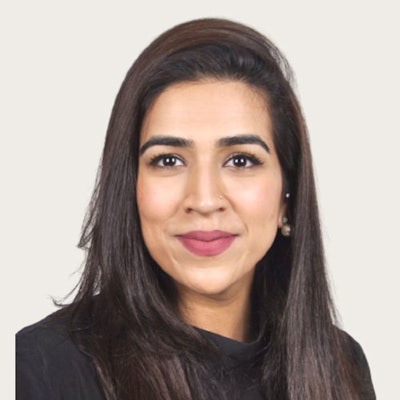 Zoya Ali Khan
Commercial Director, UAE
Simfoni
Zoya Ali Khan serves as Simfoni's commercial director for the entire UAE region, tasked with bringing significant saving for clients through sustainable, practical solutions, managing large projects and delivering high-quality, cost-effective solutions. Khan delivers approximately 2.4 times ROI for her clients, specifically from driving spend automation solutions in the Middle East. For example, rather than purchase fuel from distributors and retailers, Khan recommends her clients build their own fuel facility and get the fuel directly from the government or the entity extracting the fuel. In addition, she encourages clients to lessen their reliance on imported materials, and instead purchase locally manufactured items. She also introduced an automated approval process within the Simfoni platform, expanded upon touchless catalog content and pre-negotiated deals within the system, making sourcing processes a seamless, user-friendly experience. She's also a recipient of Supply & Demand Chain Executive's 2022 Women in Supply Chain award. As a current student working toward her Master's in Supply Chain, she builds awareness through her university and CIPS network. Ultimately, she wants to make a big impact on procurement and supply chain by spreading knowledge and giving clients the best visibility off their spend data.
"Zoya joined Simfoni as a sourcing manager and has since been promoted three times in three years, moving into senior management and eventually her current role as commercial director for the entire UAE region," according to Simfoni.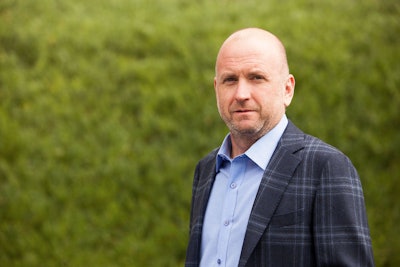 Matthew Wright
President & CEO
Specright

Matthew Wright is founder and CEO of Specright, maintaining more than two decades of packaging experience. In 2016, he launched Specright to help companies across various industries better manage their supply chains. Specright's patented Specification Data Management platform allows companies to centralize and standardize data across various components to digitize, optimize and collaborate across both suppliers and partners. By creating Specright and its spec-first approach, Wright has helped to heal the supply chain by enabling supply chain teams to manage DNA-level data. In 2022, he helped launch Spec Academy, an online education platform that trains workers on specification management best practices. This is the first certification program for specification management, and was launched to better train the future workforce, enhance the current workforce's skills and expand knowledge around specification management and how it impacts the wider industry. Wright's commitment to academia and the future workforce of the supply chain is highlighted through Specright's recent $500,000 sponsorship of Michigan State University's School of Packaging to update the program's computer lab to help prepare the next generation of packaging experts through hands-on training with industry leading technology. Another one of Wright's greatest achievements from 2022 was launching Specright's first Specification Management Summit, which hosted more than 200 attendees to learn more about the critical role that a spec-first approach plays within the supply chain.
"Matthew is a published author as of 2021 when he released his book titled The Evolution of Products and Packaging, which documents his decades-long journey as a packaging executive while dissecting the shits that still affect the industry today," according to Specright. "At Specright, Matthew's main priority is to drive forward the company's vision of living in a world without waste, by collaborating with the internal team at Specright on ways to better the platform and its adoption, as well as with technology partners and academia."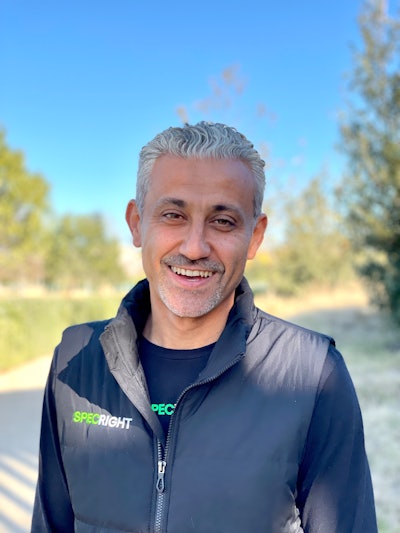 Ayman Shoukry
Chief Technology Officer
Specright

Ayman Shoukry is CTO at Specright, a role he's held since 2019. As CTO, Shoukry is responsible for leading the technology development behind the Specright product, and is now building upon key integrations with Salesforce and AWS, while increasing Specright's customer base among Fortune 500 and challenger brands. Shoukry was instrumental in developing a patent from the U.S. patent office for Specright's Specification Data Management platform, which validates its spec-first approach to the packaging and supply chain industry. Shoukry's role primarily focuses on building the technology infrastructure behind the SDM product, which ultimately allows for data accuracy and visibility within the supply chain.
"Ayman focuses on innovation vs. invention, like using technology IP to truly solve a real world problem vs. just patenting an idea. The launch of the Specright Network is an example of such innovation where supply chain members get instant tracking of their major product specs across their supply network. Ayman brings vast experience in the technology industry with previous roles at companies such as Microsoft, Amazon, HireRight, and more. He has been instrumental in bettering the Specright solution, ensuring achievement of the U.S. patent and bringing Specright Network to life, which allows companies to share valuable specification data in real time," according to Specright.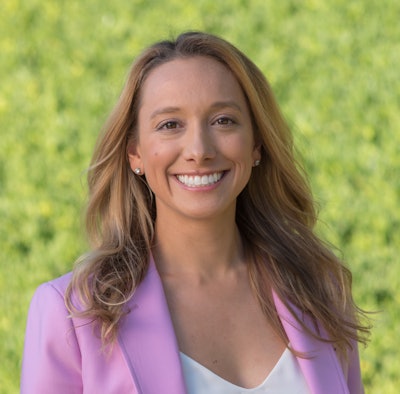 Laura Foti
Chief Marketing Officer
Specright
Laura Foti has been with Specright for over four years, beginning as the company's director of marketing, to SVP marketing and investor relations to her most recent promotion of CMO, responsible for maintaining the company's marketing direction and strategy. Since joining Specright in 2018 as one of the company's first few employees, Foti has played a key role in building out and promoting the Specification Data Management category. Foti has been instrumental in helping to tell the Specright story from early evangelization and establishing the Specification Data Management category. Foti also hosts "Beyond the Shelf: The Product and Packaging Podcast," where she brings on a diverse set of experts on the front lines to discuss behind-the-scenes insights and educate the next generation of packaging and supply chain leaders.

"Laura's promotion is testament to her valuable leadership at Specright, supporting its mission to disrupt the way that manufacturers and producers approach the development of their products by introducing a spec-first approach," according to Specright.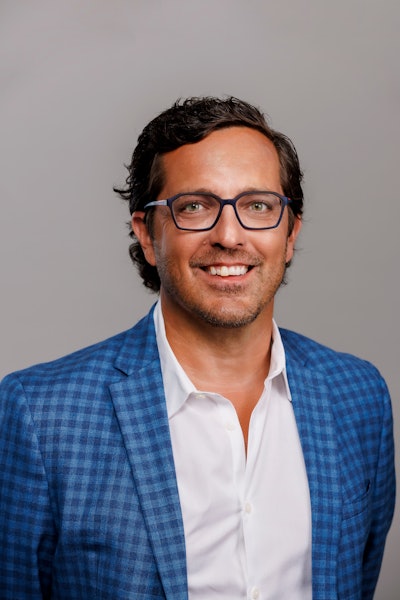 Mitch Luciano
Chief Executive Officer
Trailer Bridge, Inc.
As CEO of Trailer Bridge, Mitch Luciano spends his days helping to foster innovation across the supply chain. For employees, this means an open-door policy and helping over 300 people grow and develop in their careers. For customers, it means doing whatever it takes to make sure their freight is covered and delivered safely and on-time. Luciano leads the strategic direction of Trailer Bridge and advocates for a company culture built on love, kindness and service. He also works alongside local leaders in both Jacksonville, Fla., and Puerto Rico, to advocate for the maritime and transportation industry. In the last 12 months, Luciano has led the business to achieve significant growth. The growth of Trailer Bridge in 2022 is part of the company's initiative to be a billion-dollar company by 2027. On the road to achieve this goal, Luciano has given his team the space and support needed to open three new branches in 2022 and hire 125 people, which has contributed to the company hitting records across the board for freight moved both domestically and to the Caribbean. Grew a full-service transportation and logistics business that offers job opportunities throughout North America. He led leadership development sessions for Trailer Bridge employees, invested time with local college and high school students talking with them about a career in logistics and led the implementation of the MasterMind TMS with industry partner Mastery Logistics Systems, Inc. to increase visibility into customer's freight movement and efficiency in the company's operations. Luciano worked with leadership at the Jacksonville Port Authority to execute a long-term lease agreement at the port's Blount Island terminal ensuring consistent, weekly service to the island through at least 2041. Under his direction, Trailer Bridge with its partner ATS International and logistics partners in Puerto Rico donated $100,000 to Habitat for Humanity of Puerto Rico to support home ownership opportunities for individuals on the island still recovering from natural disasters.
"Mitch is a hands-on leader; he participates in every new employee onboarding experience at Trailer Bridge, sharing his industry knowledge and passion for logistics. In 2022, he has inspired 125-plus new employees to go after a dynamic career in transportation. He also leads the company's in-house leadership program alongside the company's chief people officer. In this small-group program that employees must be nominated for, Mitch teaches all aspects of leadership, including conflict resolution, empathy, growing the next generation of leaders and more. Mitch also invests time with students from the community. In 2022, he spent time with Master's Degree Program students at the University of North Florida as well as high school students who attend a local career academy," according to Trailer Bridge.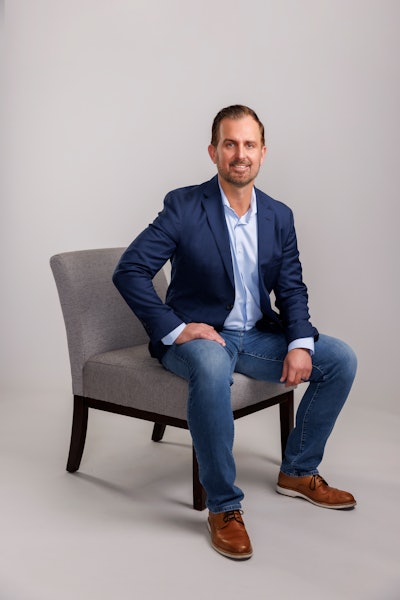 Jeff Vaughn
Chief Commercial Officer
Trailer Bridge, Inc.
Jeff Vaughn serves as chief commercial officer for Trailer Bridge, responsible for developing and leading the strategic commercial goals, including the wins needed to hit the growth and increased market share goals of the company. He also spearheads the company's sales efforts across all business lines and works with executive leadership team to develop a workforce that serves each other, its customers and the surrounding communities. With more than 25 years in the industry, Vaughn maintains a wide array of experience navigating supply chain challenges. His experiences, which include both landmark deals across multimodal operations as well as disappointing challenges, enables him to develop new and improved processes to support customer's growth. Vaughn supported the initiative to reach a long-term lease agreement with the Jacksonville Port Authority to ensure continued, consistent ocean service to deliver goods through at least 2041. The agreement mirrors the company's long-term lease agreement with the Puerto Rico Ports Authority that was signed in 2021. Vaughn also supported the launch of the company's new TMS, MasterMind, to increase visibility into customer's freight movements and improve the customer and employee experience. He was also instrumental in leading the growth of Trailer Bridge's revenue, and launching Trailer Bridge International, a new division that expands the company's ability to move freight globally.

"A global pandemic has a way of changing everything; from sourcing markets to capacity but more importantly in how we were able to do business. Very quickly we were confined to Zoom meetings and phone calls to develop relationships with our customers and partners. And while we can see the value technology offers in creating connection, there is no replacement for face-to-face time together. This is where Jeff thrives; in developing personal relationships – with his peers, customers and partners. When we think about the uncertainty forecasted for 2023, relationships will matter more than ever. Jeff sets a great example of how focusing on that aspect of business supports navigating challenges, celebrating successes and building a better tomorrow," according to Trailer Bridge.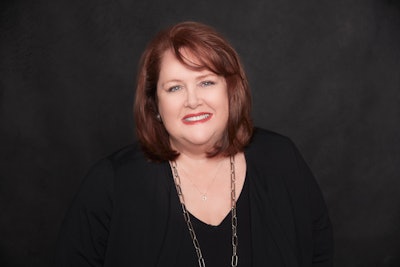 Indie B. Bollman
Chief People Officer
Trailer Bridge, Inc.
As chief people officer of Trailer Bridge, Indie Bollman is responsible for supporting the company's growth to 1,000 employees by 2027. Her primary concern is to support all employees to maintain a culture that they thrive in and love, and which supports the growth and success of the business. As such, she is responsible for setting and implementing strategies that meet these needs, including oversight and strategy design and implementation in the organization development and people operations areas of human resources and employee services, marketing, training and development and talent acquisition. In the past 12 months, Bollman launched an internal training and development team focused on creating and facilitating programs that provide employees the tools they need to be successful in their current roles but also their next career move with Trailer Bridge. She advocated for and supported a workplace culture of service earning the company multiple awards and supported the hiring and onboarding of 125-plus new Trailer Bridge employees. She led an internal Upskilling Program to support employee's knowledge base for all aspects of their role from office basics to industry expertise and more. In 2021, the program produced 199% overall improvement in skill level from the initial supervisor assessment to final result with 86% of the overall targeted or desired level of skill being achieved. She also created and co-leads Trailer Bridge's in-house Extreme Leadership program alongside Trailer Bridge's CEO to focus on being an Extreme Leader, building an Extreme Team and keeping it all in mind providing Extreme Service. She also established a training and development team prioritizing the human element of logistics, developing and teaching both the soft and hard skills to support workforce success in today's industry, and served as a mentor for Mentoring Monday, an annual initiative of Jacksonville Business Journal bringing mentoring opportunities to local women in business.
"Indie is willing to take the risk and push the boundary – all with desire to learn and grow. This results in bigger thinking for how to approach challenges and opportunities as a company and supports innovation, all of which supports the company's overall growth and the growth of her teams. Today's supply chain industry requires leaders be willing to step out of the confines of what has always been done and think differently – Indie models that every day and always with a focus on service and care to employees," according to Trailer Bridge.
Jennifer Karpus-Romain
Executive Director
Transportation Marketing & Sales Association (TMSA)
Jennifer Karpus-Romain oversees and executes on all initiatives and activities for the Transportation Marketing & Sales Association (TMSA), from managing sales to developing TMSA's long-term strategy to working hand-in-hand with TMSA's volunteer network to execute initiatives. Her day-to-day tasks includes planning events, coordinating with the education committee on the association's educational lineup, developing a marketing strategy, working with the sales department, holding prospect and new member meetings and developing thought leadership material to put out into the market. Karpus-Romain became executive director of TMSA at the end of 2021 and hit the ground running to modernize the association and gain better brand recognition throughout the supply chain. Within the first year of her leadership, she upgraded all internal systems and streamlined processes, as well as launched a new website and member portal. She breathed life into TMSA's Annual Conference, known as the ELEVATE Conference, and put on the association's first Executive Summit. Plus, she was named one of Supply & Demand Chain Executive's Women in Supply Chain recipients in 2022. From in-person networking events to online education and more, Karpus-Romain works daily to offer solutions and materials for supply chain professionals to be able to do their jobs more efficiently.
"Jennifer Karpus-Romain took the leadership position on a nearly 100-year-old organization while the industry was going through great change. She spent the past year listening to members, both old and new, about what they want from TMSA and continues to strive to meet the needs of the membership," according to TMSA.
CLICK HERE to view the full list of winners.