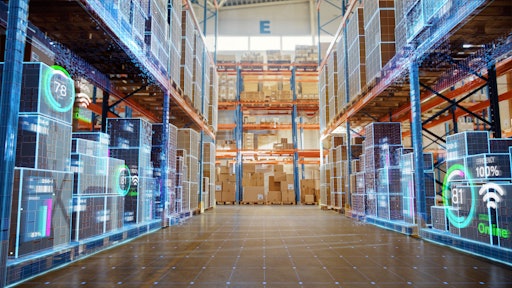 Gorodenkoff AdobeStock_465501008
Vecna Robotics partnered with CITE Research to survey over 1,000 supply chain professionals across the automotive, third-party logistics (3PL), consumer goods, manufacturing, e-commerce and retail industries to uncover the key trends, challenges and opportunities in the market.
Trends point to warehouses facing a significant labor shortage, with the majority of the market is 10-25% understaffed.
"By 2025, the global warehouse automation market is projected to expand to $69 billion. The following data will help us understand the drivers, barriers and financial considerations of adopting automation. In addition, the data informs how to achieve automation at scale to offset increasing product demand and global supply chain disruptions while keeping existing workers happy," according to Vecna Robotics.
From Vecna Robotics:
Most supply chain professionals view automation as a positive for workers, with 70% highlighting improved retention and over half recognizing it as a means to upskill employees and create new job opportunities.

Automation remains largely untapped, with 76% of companies having never deployed an automated guided vehicle (AGV) and 70% never implementing an autonomous mobile robot (AMR).

The majority of respondents (78%) are already using case picking in their operations, with 90% using it in the consumer goods industry.

85% of respondents are planning to deploy some form of automation in the next 12 months.

The primary drivers for this adoption are the labor shortage (25%) and supply chain disruption (22%).

Cost concerns are at the top of the list of obstacles to implementing automation solutions, with budget (41%) and cost/ROI (40%) being the most significant.

The 3PL industry is the least affected by these obstacles, while the consumer goods sector is the most impacted.

The Top 5 markets adopting warehouse automation entail 5G wireless, technology information systems, battery and charging technologies, racking and storage equipment and material handling equipment robotics.

Automotive is set to be the largest adopter (36%) and retail expected to be the lowest adopter (22%).