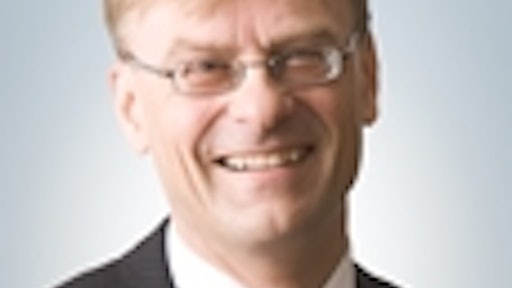 Stamford, Conn.—Feb. 29, 2012—Basware, a provider of e-invoicing and purchase-to-pay solutions, launched Basware Alusta, a cloud-based platform for business-to-business transaction collaboration.
Basware Alusta provides open, centralized access to all Basware services via a scalable, secure, open collaborative commerce ecosystem for buyers and suppliers of every size and location.
"Today marks a significant step in Basware's evolution," said Esa Tihilä, Chief Executive Officer, Basware. "Our heritage within e-invoicing and purchase-to-pay gives us a unique understanding of the challenges enterprises and SMEs face in this new era of commerce, and reinforces our position as the B2B process collaboration experts. Basware Alusta is a defining moment in the provision of open, secure and global commerce ecosystems for buyers and sellers, built upon best-in-class transaction processes and our fundamental belief in the benefits of the Open Network philosophy, which we believe is central to efficient and cost-effective B2B transactions."
The new platform addresses the ways businesses today want to buy and sell. Through flexible, pre-packaged software and service solutions, delivered as a service with built-in process templates, both global enterprises and growing small and medium-sized enterprises (SMEs) can access and benefit from Basware's cloud solutions in the way that best suits their business needs.
"In 2012 we expect to see more than three million organizations of all sizes start to use e-invoicing, some starting with a single process, with others deploying a multitude of electronic processes with the aim to reduce their costs and improve cash flow visibility," confirmed Bruno Koch, Industry Analyst, Billentis, Switzerland. "As e-invoicing adoption ramps up, the demand for next-generation solutions that are flexible to different business size needs will increase."
Basware Alusta delivers the benefits of e-invoicing and other electronic document exchange to the SME and enterprise markets. It is designed to bring together Basware's world-class B2B process knowledge with its cloud services optimized to ensure easy connectivity with the Open Network, a global open B2B transaction network. The Alusta platform removes complexity, reduces cost and increases financial visibility and agility across the financial supply chain. It replaces slow, costly and manual processes with fast, error-free and automated ones within a single cloud-based software and services platform.
The Basware Alusta platform includes some unique features that make it the first of its kind to enable open collaborative commerce for all. These features include:
Mobility: Support for a range of native applications for mobile phones and tablet devices including Android, Apple IOS phone and iPad platforms, allowing access to key processes, real-time data visibility and actionable performance insight on the move.
CloudScan: A unique innovation that allows customers with operations in any location to download self-scanning capabilities in minutes, enabling local invoice scanning before sending invoice data to the cloud for data capture and validation services.
Real-time social collaboration: Bringing the power and ease of social media collaboration to the B2B world, empowering employees to create private, auditable discussion groups that connect all the departments in a company and beyond, to any suppliers or partners. Social collaboration enables real-time visibility of what is happening within any transaction, interaction or relationship, so each party can manage any dispute that arises, helping build stronger relationships across the supply chain.
Single roles-based user interface across all P2P and O2C processes: Buyers and sellers from different departments will be able to access the same transaction data from a secure, roles-based user interface, designed to offer ease-of-use comparable to leading consumer and personal device solutions. The benefits include higher rates of user adoption and an unrivalled experience within a single, unified application that can be highly personalized to the individual.
Total visibility from a single platform: Users have visibility of cash obligations and movement from requisition to payment. This provides finance departments with early insight into cash movements across the entire end-to-end process, improving the accuracy of cash flow forecasts and helping reduce the need for third-party provisioning.
Neutral network connectivity: Allows a company of any type with any data format to connect to the open commerce ecosystem and transact, regardless of its own company infrastructure, technical expertise or regulatory context. This delivers a multi-enterprise business solution that is easy to participate in and flexible enough to handle the different perspectives of all functions involved in financial operations.
Multi-tenant software-as-a-service packages: The Basware Alusta platform provides packaged solutions optimized for organizations of all sizes, pre-built with templates based on more than 25 years of experience, delivering world-class processes from day one without requiring major upfront investment. SMEs can choose to access Basware's InvoiceReady or Invoice Pro solutions, designed to eliminate paper from their accounts payable operations, scaling adoption based on need, and paying based only on usage.
Process-as-a-service: Basware Alusta gives businesses the ability to start with a single process and deploy additional processes and collaboration functionality if and when the business requires it. It is scalable regardless of organization size and most importantly, businesses only pay for the services they use.
"Efficiency, visibility and usability are the words that come to mind with Basware's new Alusta platform," said Vishal Patel, Research Director at Ardent Partners, Boston. "The cloud-based solution introduces a mix of sophistication and simplicity to help companies manage and improve their B2B relationships. By combining the new platform with its Open Network, Basware customers have the potential to drive deeper, more collaborative relationships with their trading partners."