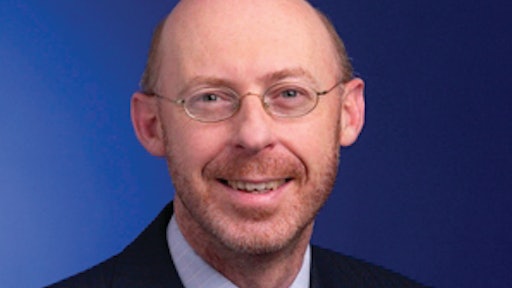 In an economic state where instead of spending, consumers are paying off debts and growing their retirement or savings fund, the role that a chief financial officer plays within an organization is more important than ever. And while their sole responsibility is to manage the financials of the company and stay abreast of risks, CFOs also play a critical role in evaluating potential options, determining how resources should be allocated and ensuring investment decisions are thoroughly analyzed before any contractual agreements are met.
A recent report from KPMG International surveyed 350 senior finance executives from global consumer markets to explore the current state and future outlook of companies in retail and other consumer good sectors. Among those surveyed, almost 70 percent stated that they are increasing their company's overall operating budget in 2012 (those from emerging market regions are more likely to be increasing overall budgets).
The report also studied the impact that global and economic trends had on consumer companies.
Nearly 44 percent of respondents found that the current economic uncertainty was the biggest risk that these global consumer companies faced; 27 percent cited political instability as another major risk, with large-scale job cuts across China and the Far East playing a large factor. Consumer companies also cite supply chain issues as one of their greatest operating risks in emerging markets.
And while the KPMG report does cite that "companies still have an appetite for investment in market expansion, new product development and digital commerce," manufacturers and retailers continue to increase their focus on risk management, as finance leaders and their boards meet more frequently to discuss the risks they face. The research found that weekly risk reviews more than doubled from seven percent to 19 percent compared to two years ago, with fewer than six percent conducting reviews annually.
"Both manufacturers and retailers with their diverse distribution networks and complex supply chains are often exposed to a wide-variety of risks, especially those operating internationally," explained Gerry Penfold, Risk Consulting Partner at KPMG. "Traditionally, however, they have been less inclined to undertaken risk reviews at an enterprise-wide level. Consumer goods manufacturers have historically been less risk aware than other industry sectors and have tended to adopt a less structured approach to risk. However, risk awareness across these manufacturers is increasing as a result of both high profile incidents affecting supply chains (e.g. the impact of the explosion of the Fukushima nuclear plant in Japan) and due to the general economic climate which is inevitably changing appetite for risk."
Other recent examples include the political upheaval in Asia, Thailand floods and the earthquake in New Zealand.
"There is now less tolerance of risk and a much greater need to demonstrate good risk management amongst all organizations," Penfold continued. "Yet, while conversations about risk may have become more frequent, few companies have an enterprise-wide view of their risk exposure. Most deal with specific risk categories locally, or within the business unit. This makes it difficult for companies to understand the interdependencies across risk categories, or align specific risk mitigation efforts with overall strategy."
Yet, according to Willy Kruh, Global Chair, Consumer Markets for KPMG, manufacturers and retailers must be willing to adapt to emerging risks and other opportunities to succeed.
There are several key steps that businesses can implement before performing a risk review.
"The first includes understanding the organization's current appetite or tolerance for risk," explained Penfold. "Once established, it is important to agree the criteria for prioritizing risk and business impact— whether risk quantification is required—for example in financial terms, and then ensure that the primary focus is on breadth before depth. It is also necessary to establish a good risk management infrastructure from the outset, e.g., identifying and agreeing the processes and tools for risk identification, capture, assessment, prioritization, reporting and tracking."
Increasing budgets and opportunity development
Survey respondents also cited that the United States and Canada offer the greatest opportunities for growth over the next two years. Research also shows that consumer market companies believe mobile technology will be the key driver to maximize sales over the next two years.
Yet while mobile technology does help drive customer engagement and sales, there are also business risks involved when deploying transactions via mobile technology—a factor that some may need to take into consideration.
"Mobile does indeed bring as many new risks as opportunities," confirmed Penfold. "Increasingly, organizations are recognizing that they need to enhance security measures over new digital channels. This means fighting fire with fire—using the latest technology and tools to help prevent security breaches. Yet, with 100-percent-security-guaranteed difficult to achieve, it is also more important than ever that organizations invest in detection and monitoring in addition to prevention methods. Speed of response in mitigating financial, reputational and operational losses in a world of fast-moving social media cannot be overlooked. If an organization's supply chain is compromised and it goes undetected, the first they might hear of it is on Twitter or Facebook."
Other report findings
Emerging markets will provide the biggest opportunity for growth, with expected growth for 2012 rising to 6.1 percent compared to 1.9 percent for developed economies
Sustainability strategies are a must-have for many business organizations, with as many as eight in 10 consumer goods firms implementing such initiatives
Consumer companies are building partnerships and outsourcing arrangements instead of investing heavily in fixed assets
Mobile solutions (40 percent), Customer Relationship Management (31 percent) and business intelligence (20 percent) top the technology must-have list for sales maximization
Whatever initiatives your company decides to take to grow your brand—whether through technology adoption, sustainable efforts, in developing or emerging markets or all of the above—there are numerous deciding factors that come into play for chief financial officers. Read the full report at http://bit.ly/zR3dT7.
Information included in this article is not all-inclusive of the KPMG report findings.