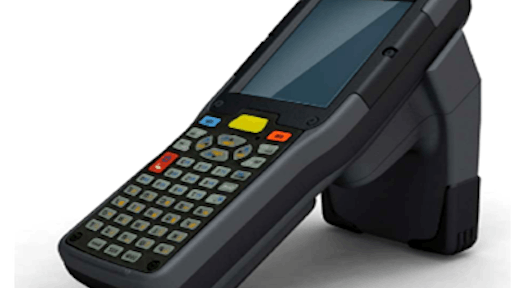 London—Feb. 17, 2012—Psion, a global provider of mobile computing solutions, announced a new version of its Neo light and rugged handheld computer that integrates Ultra High Frequency (UHF) with its Radio Frequency Identification (RFID) technology.
The new RFID capabilities of Psion Neo, developed in collaboration with CAEN RFID, enable the module to combine linear- or circular-polarized antennas. It is based on the Quark CAEN RFID reader to offer multi-regional capabilities. In addition, it supports the EPC C1 G2 and ISO 18000-6C protocols and is CE-, FCC- and IC-certified.
"This product is ideal for customers with heavy demands of inventory management, asset tracking, apparel and container tracking," said Pierre Bonnefoy, Global Director, RFID Solutions for Psion. "The UHF mount gives it additional flexibility to address the retail market. This new UHF reader provides a unique combination of light ergonomics and high-tag reading capability."
The UHF model mounts to the back of the Neo for faster reading of ID tags and use in dense tag environments. Psion's technology is also easily integrated with other data capture technologies and can be deployed in a number of different applications including inventory management and retail.
"We worked with Psion to develop the smallest UHF reader on the market so that customers continue to capture precise information from even the smallest items," said Giovanni Grieco, Business Development Manager of CAEN RFID. "Our collaboration is once again bringing an innovative and affordable product into the global RFID market."