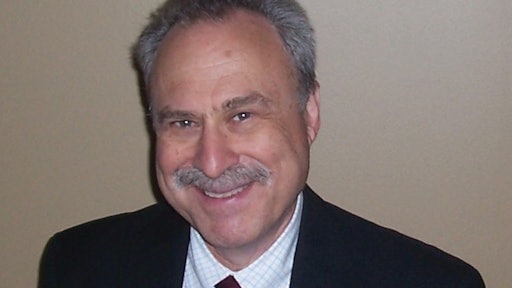 We have a clear goal at Supply & Demand Chain Executive. It's stated on the cover, right below our name: "Solution-based Intelligence for Supply Chain ROI." To help us do that, an Editorial Advisory Board is crucial. These men and women serve as guides along the way. They help ensure that the needs of our readers are met and that their concerns are given the complete attention they deserve.
Before I introduce our new board to you, I want to thank the members of our previous board for their service.
Tim Feemster is Senior Vice President, Director of Global Logistics & Supply Chain Consultancy at Grubb & Ellis in Dallas. He is a recognized thought leader in logistics real estate and past president of the Warehousing Education & Research Council (WERC).
John M. Hill is an industry veteran, most recently Vice President at TranSystems, based in the Bay Area. John is a member of the Board of Governors of The Material Handling Industry of America.
There is one holdover. Julie Murphree was the founding editor of Supply & Demand Chain Executive. It was her vision that got the magazine off the ground. Today, Julie is Director Public Relations, Marketing & Ag Education at the Arizona Farm Bureau, but still maintains contacts and ties to the supply chain industry.
Shekar Natarajan is North American Director of Supply Planning for Anheuser Busch. He previously served as Director of Supply Chain for Pepsi's U.S. division. A frequent speaker and a regular contributor to SDCE, Shekar was named Next Generation Thought Leader for the Supply Chain in our 2011 Pros to Know and joins the list again this year. Turn to page 17 for the full list of honorees.
Another member with SDCE connections is Andrew K. Reese, my predecessor as editor. After 11 years with us, Andy joined IHS as Senior Product Marketing Manager of Product Design. Even after leaving in June, he remains a trusted advisor.
Bob Rudzki, President of Greybeard Advisors, served as Senior Vice President and Chief Procurement Office at Bayer Corp. and Bethlehem Steel Corp. A Pro to Know again this year, Bob helps companies achieve breakthrough financial performance.
Raj Sharma is President of the Federal Acquisition Innovation and Reform Institute (FAIR) in Washington, D.C., a nonprofit organization working toward a more efficient federal government supply chain. He's also CEO of Censeo Consulting Group.
Kate Vitasek, an educator and innovator in supply chain management, is a faculty member at the University of Tennessee's Center for Executive Education and founder of the boutique consulting firm, Supply Chain Visions. She has helped pioneer the way in Vested Outsourcing; her most recent book is "Vested Outsourcing: Five Rules That Will Transform Outsourcing." Her fifth book, co-written with Jeanette Nyden, will be out next year, but don't wait until then. Turn to page eight for a sneak peak at what's in store from the co-authors.