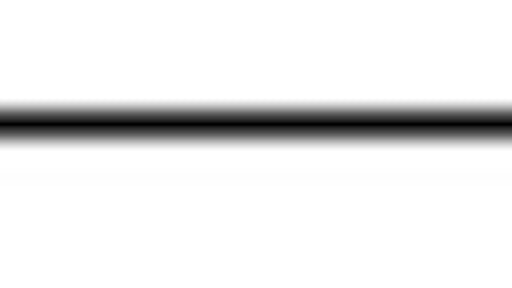 Annapolis, MD — October 26, 2009 — Companies should examine and activate pandemic preparedness plans in advance of what the intelligence firm iJET Intelligent Risk Systems forecasts will be a severe 2009-2010 flu season augmented by the ongoing H1N1 (2009) virus pandemic.
iJET is, a provider of global intelligence and business resiliency services. The firm said its predictive intelligence and advice can help multinational organizations avoid potential disruptions that may ensue as the virus continues to spread across the globe, affecting more employees and business operations.
According to iJET, businesses should prepare to overcome significant disruptions from employee absence due to illness and the multiplied effects that these absences can have on supply chains, efficiency and normal business operations. Businesses operating in enclosed locations such as offices, where flu viruses can more readily spread and infect employees, may be particularly impacted this flu season.
"Though public health officials are optimistic that the impact of the H1N1 pandemic in the Northern Hemisphere during the 2009-2010 flu season will be less dramatic than originally anticipated, H1N1 will multiply the effects from the seasonal flu, increasing the threat to normal business operations," said Steve Hoffman, iJET's CEO. "Companies should use this opportunity to test pandemic preparedness policies and plans. Decisive pandemic planning can significantly mitigate business disruptions and protect the health and wellbeing of employees."
While health officials have dialed back expectations for the severity of the impact of the H1N1 virus, the virus combined with the normal impact of the seasonal flu remain potent threats for business continuity. According to the U.S. Centers for Disease Control and Prevention (CDC), between 5 percent and 20 percent of the U.S. population are infected with seasonal influenza each year. More than 200,000 people are hospitalized from its complications, and approximately 36,000 people die each year. With more people infected by the novel strain of H1N1, iJET forecasts an increase in infection rates and hospitalizations.
The H1N1 virus presents a unique set of threats. Children, young people and younger workers are more significantly affected by the H1N1 virus due to an underdeveloped immunity to this particular strain. Companies should prepare for greater than normal employee absenteeism this flu season, in part because illness among children often leads to absent employees who must tend to their healthcare and wellbeing.
Additionally, the effects of the H1N1 virus could be felt for years to come. Health officials anticipate that the virus will be a part of flu seasons for the next few years until the global population develops a sufficient immunity to it. For this reason, companies should develop, review and practice pandemic preparedness plans to mitigate the ongoing effects of the virus for this flu season and for subsequent flu seasons as well.
In light of these risks, iJET advises that organizations take the following steps at this time:
Review Pandemic Plans. Many current pandemic plans were developed in response to SARS and H5N1 (Avian Influenza). Reevaluate and rewrite plans based on the particulars of the H1N1 influenza strain. Circulate plans widely throughout the organization, with executive sponsorship. Ensure managers are familiar with plan details, current status and escalation protocols and update HR policies to reflect implications of H1N1 Influenza. Review sick, leave and travel policies and update plans as necessary with current emergency and key contacts, chain of communications for key suppliers, and processes for tracking and communicating business and employee status.
Communicate with Employees. Educate employees about the situation and personal protection measures. Encourage employees to practice good personal hygiene practices. Ensure your employees are aware of company sick, travel and leave policies and provide regular updates.
Encourage Employees to Get Vaccinated. When possible, employees should receive vaccines for both the seasonal flu and the H1N1 specific vaccine as the "normal" seasonal flu vaccine will not protect individuals from the H1N1 virus.
Monitor Developments. Make sure your organization is monitoring ongoing developments of the H1N1 virus and ensure appropriate escalation or de-escalation is taking place as conditions change.
Assess Business Continuity Plan for Critical Features. Identify essential employees, suppliers and other critical inputs required to maintain business operations by location and function during a pandemic. Anticipate likely scenarios that could lead to an increase or decrease in demand for your products and services (e.g., decrease in travel or increase in need for hygiene supplies). Provide guidance and supplies for prevention of exposure at the work site, and cross-train employees to cover the duties of colleagues struck by illness.
iJET has also launched an online public resource page related to the new H1N1 virus. Included on the page is a map showing the current spread of H1N1, frequently asked questions and answers, a sample sick leave policy and other practical tools. iJET clients can access this resource center through the company's Worldcue Global Control Center and Worldcue PLANNER platforms at
www.ijet.com/H1N1resources
.
Organizations interested in enhanced pandemic planning and business resiliency solutions can also sign up for iJET's World Pandemic Monitor. iJET's World Pandemic Monitor provides health intelligence, including key events, developments worldwide, insight into other organizations' pandemic preparedness, research, trends and country assessments. More information is available at
www.worldpandemicmonitor.com/.