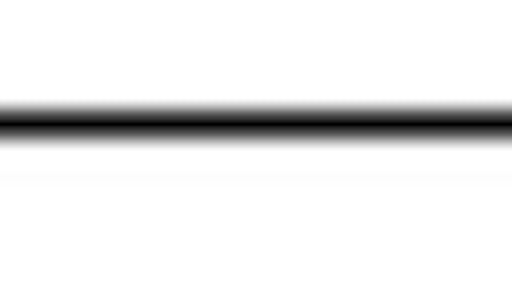 November 13, 2009 —
SBC Fulfillment
is a leading third-party logistics provider (3PL) located in Atlanta and providing packaging and fulfillment services. The company offers a wide variety of services, including kitting and packaging, warehousing and distribution, value-added, information technology, e-commerce, customer service outsourcing, and accounting outsourcing for businesses worldwide.
SBC Fulfillment faced a daunting challenge: the need for a manageable multi-client, multi-facility warehouse management system (WMS) that was easy to administer, combined with the ease-of–use and flexibility of a Web-based system that its clients wanted. The 3PL's previous WMS was rigid when it came to multi-client and costly in set up fees and time spent.
SBC Fulfillment is using an open-source ERP system to streamline operations, improve performance and meet growth objectives. Read the
case study here
.
In order to accurately track real-time order information, product origin, inventory status, product types, product destination and fulfillment status, the company needed to find an inventory and warehouse management system that would gather, store and make available supply chain data that wouldn't disrupt its current IT infrastructure. In addition, because clients and prospects had tighter budgetary constraints due to the economic downturn, a cost-effective, Web-based WMS was gradually becoming a prerequisite for new business acquisition.
In fact, over the past several months, more and more prospective customers were demanding a Web-based application that offered features to effectively manage their supply chain while also being accessible from anywhere and anytime without costly implementation and infrastructure investments. Customers also wanted a Web-based WMS so that they could have 24/7 access to their inventory information and discard their current on-premise system that was only accessible by SBC Fulfillment. According to
Brian Schoenbaechler
, president of SBC Fulfillment, "We were looking for a WMS that incorporated the [software-as-a-service (SaaS)] model because we wanted to focus our resources on the core business rather than on the time-consuming setup associated with traditional on-premise software."
The previous WMS made dealing with multi-clients and multi-facilities difficult and failed to provide much of the visibility that clients needed. Improving collaboration was also a priority since many customers were beginning to see the importance of having real-time information in order to make faster, more-informed decisions. After conducting research to find a solution that would fit their requirements, Schoenbaechler discovered
SmartTurn
.
Almost immediately, Schoenbaechler says, he was impressed by not only the features and intuitive interface of the SmartTurn solution but also by the knowledgeable SmartTurn team. "With a SaaS model, the people behind the company are even more important for a business critical application such as WMS," Schoenbaechler explains. "SmartTurn has provided all the support we could ever need from integration and implementation to daily communications on functionality. I can pick up the phone or e-mail our [customer experience manager (CEM)], and we can expect a timely response with no hassles."
According to Schoenbaechler, the company has streamlined operations with simplified order entry, and he can focus on his core business. In addition, the SmartTurn WMS has led to significant new business opportunities and provides a competitive advantage in what the company offers to prospective clients. "While our competitors have to charge additional fees for limited offerings, we're able to provide a highly functional platform that they can access from anywhere in the world at a low cost without setup charges," says Schoenbaechler.
"The added benefit which cannot be overstated," Schoenbaechler adds, "is that the data is always available to me regardless of whether the system is disrupted or has other issues. As long as I have I have an Internet connection, I can securely access the system via another computer." And, when the company's sales team is out in the field on sales calls, they are able to use their laptop and say instantly what SBC Fulfillment has on hand and what boxes are ready to be shipped. The sales team knows, in real-time, exactly what they have.
Expanding the System
Delivered in a SaaS model with unlimited users, across geographic or corporate boundaries, SmartTurn allows warehouses to instantly integrate at the data and process level by simply adjusting security and permission configurations. In a true SaaS application model, which has been around for over 10 years, all customers share a single instance of the solution, eliminating the need for physical point-to-point integration between warehouses. This unique ability creates a rapid deployment and adaptive supply chain for future pull or market-driven innovations like mass customization or dynamic sourcing.
"I needed an agile system that could scale with our current business and scale as we expand, and any other system would have limited our long-term options," says Schoenbaechler. "People need to understand that with traditional on-premise software, there is the ongoing maintenance and upgrades that can be painful if not debilitating. With SmartTurn, upgrades are automatically taken care of on their end, and we simply login and use."
SBC Fulfillment has already started to expand the system, integrating with QuickBooks, adding Pentaho for reporting and Magento for ecommerce, and tying into UPS, Endicia and FedEx.
Employee and Customer Access
SBC Fulfillment and several of its clients use the SmartTurn solution on a daily basis, and the company expects that to further expand over time. Because of the system's user permission settings, each customer sees only what they need to see, with the information safe and secure. Customers are able to enter their own sales order via SmartTurn.
"SmartTurn makes it easy for us to track and provide real-time assessments for our customers," says Schoenbaechler. "Additionally, they can see at any given moment exactly how much product is in our warehouse and how much of that product is available for their use. It's a simple practice allocating items and fulfilling shipments, and the entire process just works."
Concludes Schoenbaechler, "SmartTurn gives us the flexibility to change and modify based on our needs, and we'll look to SmartTurn in the future when dealing with higher volumes."
About the Author
: Kevin Collins is director of strategic services at SmartTurn and has more than 15 years of warehousing and distribution experience. He has spent his entire career learning the art of warehousing and logistics. More information is available at from
info@smartturn.com
or at
www.smartturn.com
.