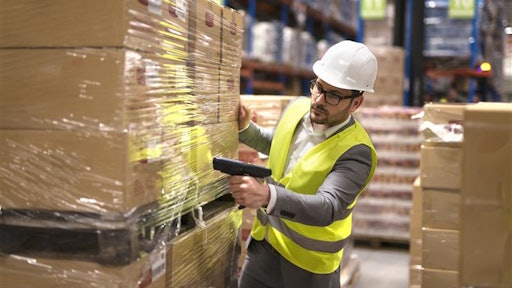 littlewolf1989 - stock.adobe.com
Middle market companies are shifting focus to address workplace transformation, according to a study released by Umpqua Bank, a subsidiary of Umpqua Holdings Corporation.
What's more is, nearly 46% of small businesses believe the economy will decline further, an almost 20-percentage-point increase over 2020 and 2021. However, more than eight in 10 middle market businesses believe the economy will improve (31%) or stay the same (50%), which is very similar to their pre-pandemic outlook. This expectation gap may explain a greater urgency on the part of small businesses this year to embrace significant changes.
"The past few years represent a remarkable period of disruption and resilience for U.S. businesses," says Umpqua Bank President Tory Nixon. "The pre-pandemic economic environment of low-inflation, low-cost capital and high growth has shifted, and we find ourselves in a period of rising costs for goods, talent and capital. As this new reality sets in, small and middle market companies alike are applying lessons learned over the past couple years and adjusting their strategic focus to ensure they emerge on the other side stronger and more competitive."
From PR Newswire:
After major strategic changes over the past two years, leaders of middle market businesses anticipate less need to address previous areas of focus, including pricing models (-15 percentage points), products and services (-16), acquiring (-16) or merging (-12), financing expansion (-12) and digitizing for efficiency (-5).
Instead, nearly three-quarters (72%) report difficulty finding qualified employees, a 17 percentage-point increase over last year, with an emerging impact on growth for 33% of businesses (+16 percentage points). More than 30% are also having difficulty retaining employees, up 18 points. In response, leaders plan to be even more aggressive than last year in terms of offering more flexibility with remote options (+16), giving bonuses or other incentives (+15), supporting working parents (+14), increasing pay or benefits (+11) and finding ways to automate repetitive manual tasks (+8).
Smaller companies often have fewer levers to pull in response to disruption than larger companies, and past Business Barometer reports have indicated more hesitation to embrace major changes. This year, that trend has reversed. For the first time, small enterprises are looking to make more significant changes to their business, especially compared with a year ago. Changes small businesses anticipate include pricing models (+18 percentage points), products and services (+12), financing expansion (+7), digitizing for efficiency (+5), and acquiring (+4) or merging (+3).
In the face of continued workforce and supply chain disruption, more small businesses than last year report planning aggressive action to hire for new skills to build capabilities (+13),) increase worker pay and benefits (+12), allow remote work options (+2), find new suppliers (+12), and identify other partners to manage supply chain impacts (+4).
"Middle market companies have done a tremendous job of pivoting their businesses to adapt to supply chain and other challenges to become even more efficient and competitive over the past couple years," says Richard Cabrera, Umpqua's head of middle market banking. "They're now looking to apply that same strategic focus and creative energy to the challenging workforce environment, which has the most immediate impact to their bottom line and is affecting growth."
"Increasingly, small businesses now feel a sense of urgency to make changes to their strategy and operations, especially in response to rising inflation, which has a more immediate impact the smaller the enterprise," says Ashley Hayslip, Umpqua's head of community and business banking, "That sense of urgency can be turned into a competitive advantage for those businesses that pivot quickly and strategically."