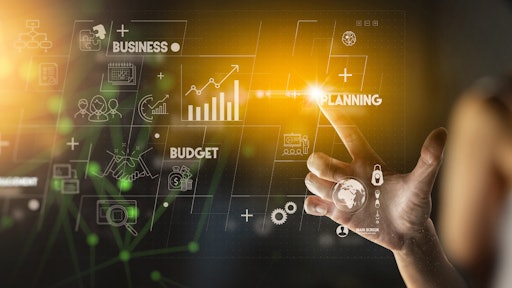 greenbutterfly/adobe.stock.com
Between critical product shortages, staffing slow-downs, and inflationary pressures both at home and abroad, it's clear that procurement's traditional ways of working just aren't cutting it. In this new environment, many teams are acting reactively, not proactively, to find solutions. As a result, many procurement teams are now scrambling for innovations that can bring their sourcing processes up to speed with the current industry ecosystem.
One of the most prevalent ways teams do this is by looking to collaborations and partnerships to solidify procurement channels. While it's not a new concept by any means, creating new channels through which to innovate on your current processes is one that's becoming increasingly vital – and, at the same time, more complex– as the procurement industry becomes more fast-paced in the post-pandemic world.
But procurement as an industry can only offer so many solutions– and if you're considering looking outside of your industry for partnerships, you're not alone. That said, it can be difficult to determine where to find the right technologies to both support your ongoing procurement needs and ensure your current operations don't falter as a result. So how can you and your teams find the right partners or collaborators to advance your business in the current environment?
The good news is that solutions are out there. Here are three key tips to consider when going in search of them:
Look beyond the big players to uncover "hidden innovators"
It seems simple, but it's a suggestion that's often overlooked. Why would you confine yourself to the top ten procurement vendors when there's a whole world of other options available?
Startup procurement vendors are often more agile and innovative and may offer new and creative solutions to your procurement challenges that the big dogs can't offer. When searching for that innovation, it's a balancing act. Employees searching for new external ideas have to ensure that their time is used in the best way possible to make their day-to-day role easier. Which is why partnering with external companies specializing in sourcing is so invaluable.
Additionally, startup procurement vendors have access to, or knowledge of, resources that your organization may never have thought of before – including resources outside of the procurement industry. This is a reality that some of the world's largest companies are well aware of, with companies as diverse as Procter and Gamble, Henkel, Lego and Bosch all currently using technology scouts to import ideas from external sources.
It's because of this that I always recommend procurement professionals work with startups and other fresh, innovative organizations that are able to accelerate the rate of transformation for your company. Indeed, start-ups often employ people from a diverse array of backgrounds, geographies and disciplines, bringing a fresh perspective to your work together.
Tap into cross-industry innovation
Addressing procurement challenges requires an outside-of-the-box approach– which might include looking outside of procurement entirely. After all, there are many facets that define the ways your team works best, and you would be remiss to not take advantage of the tools and technology that empower you to be as agile as possible.
For instance, if your procurement team needs a tool that helps assess and plan the way your team works, a workforce planning tool may be a godsend. That's not a digital procurement tool – it's an HR software – but it's a vital component of the way your team works. Don't be afraid of scaling into software and technologies that support your procurement workstreams, regardless of their intended industry.
Think critically about your operations and define areas where there are frequent communication breakdowns or bottlenecks and look into what resources outside of procurement could be harnessed to address these issues. Often, technology suppliers outside of the procurement domain have solutions you're looking for.
Focus on ecosystems, not single solutions
Unfortunately, there is no one magic solution to today's procurement challenges. To operate at your most efficient, think about creating an ecosystem that lays the groundwork for innovation, rather than enforces the status quo. After all, it's well-documented that agility is the best asset procurement professionals have; as the global market accelerates and supply and demand remain ever shifting, there's nothing more valuable than being able to innovate on what works…while setting aside what doesn't.
Instead of choosing a single solution to address your procurement team's woes to "set and forget", think about how you can build an infrastructure of unique partnerships, technologies and collaborations that work together. What resources does your team need? Where can you find those resources? What internal and external processes can you streamline to provide a higher ROI with a lower expenditure of time and energy? Lastly, how do you test and scale these solutions? These questions may take time to answer but being able to source and scale technology that transforms your operations will pay dividends– both literally and figuratively.
Technology is both moving quickly, and there's nothing more important in procurement right now than remaining agile and efficient to adapt to the ongoing challenges facing this industry. Being able to identify and pursue partnerships that will allow you and your team to innovate on current and upcoming needs is essential – as is making sure that you're equipped to pursue creative solutions outside of procurement.