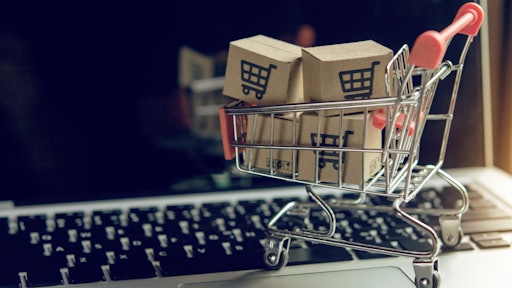 NaMaKuKi AdobeStock_296836811
Less than 20% of organizations feel equipped to handle the impacts of supply chain disruptions, according to a report from Capgemini. Meanwhile, three-quarters of organizations have been impacted by closing facilities, supply chain disruptions, employee absence and remote work in the past 3 years.
"There are numerous building blocks that need to come together to create a future-ready supply chain network and provide differentiated offerings that customers are looking for. The last few years have highlighted the need for organizations to build agile and resilient supply chains, not only to cope with disruptions but also to help them stay ahead of the curve, especially from a sustainability perspective," says Mayank Sharma, global supply chain lead at Capgemini. "It is clear that there's no one-size fits all solution, but organizations that lay the foundation for a data-driven, technology enabled, scalable, and sustainable supply chain are the ones that will reap the most impressive returns in terms of driving improved customer loyalty, creating more business value and meeting sustainability goals."
From Capgemini:
Greater focus on sustainability, global socio-economic changes and shifting consumer demands has meant that organizations are facing considerable disruption to their supply chains. In this context, leaders' most pressing concerns are reducing CO2 emissions across all tiers of the supply chain (95%) and growing e-commerce volumes (90%).
Around 92% of organizations surveyed said that the ongoing relocation of the global supply chain will impact them but only 15% are equipped to deal with this.
On average, over the next three years, organizations plan to increase their investment in supply chain transformation by 17% and expect to double their business outcomes in terms of growth, profitability and sustainability.
9.5% of respondents reported a 15% incremental growth in revenues, a 17% reduction in CO2 emissions and a 1.8 percentage point higher market share when compared with others.
Supply chains currently account for over 90% of an organization's greenhouse gas emissions.
And, reducing Scope 1 emissions dominates an organizations' sustainability initiatives (38%) vs. Scope 2 and 3 emissions, which account for 22% and 27% respectively.
The research found that only one in four have started scaling sustainability initiatives in their supply chains, highlighting opportunity for organizations to improve.