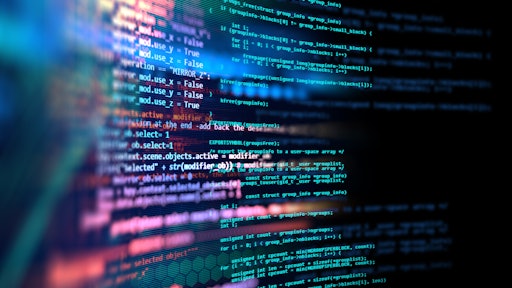 monsitj - stock.adobe.com
Nobody expected 2020 to turn out like it did. Of course, the pandemic and politics both brought an array of disturbing surprises. However, so did the way that consumers and businesses responded to the stay-at-home and work-from-home recommendations and requirements. Who would have guessed when the pandemic started that demand for new vehicles would spike late in 2020?
Many companies in the automotive sector certainly didn't. That's why when the pandemic hit, many automotive OEMs started ramping down on their forecast and volume commits for semiconductors, putting pressure on their Tier 1 components suppliers. It worked for a while.
Automotive sales downshifted at the beginning of the pandemic, decreasing 50% year-over-year. But, in June 2020, sales showed signs of balancing out. And, by the third quarter, sales increased as some people reportedly looked to apply savings from the lack of vacations and eating out to get new cars, enabling travel at a time in which many folks were hesitant to take commercial flights or use public transportation.
Meanwhile, third-quarter spending on smartphones increased and sales of game consoles, which were strong even early in 2020, surged during the holiday season at the end of 2020.
That is the good news.
The not-so-good news is that carmakers are now facing "a potentially crippling" semiconductor shortage. This is occurring due to a variety of factors, including that:
Some of the same semiconductors used in cars are also used in other industries such as consumer electronics, telecommunications or hyperscale computing. This means that when shortages of these components arise, automotive manufacturers need to compete for limited semiconductor resources against businesses that make computers, game systems, smartphones and tablets. And, the turnkey solutions suppliers with products that represent the highest near- or medium-term growth for components companies tend to be the best positioned to win these battles.
Automotive OEMs usually don't have a buffer of component inventory to support demand spikes.
It takes a long time to replenish the semiconductor supply. Semiconductors are not manufactured in a matter of a couple of weeks. Creating a semiconductor involves a complex and lengthy process that includes procuring a wafer; putting it through a fab; getting the product manufactured, tested, and assembled; and then sending the semiconductors to a warehouse from which you can ship them.
This creates scenarios in which a manufacturer of an infotainment system for an automotive manufacturer, for example, can't get a semiconductor or other electronic component in time. This has impacts downstream because if you're missing a part or two, it results in a decline in the overall output of the manufacturing line. An automotive manufacturer can't just build a car without that piece of the system. The manufacturing process is only as good as its weakest link.
Manufacturers can adopt new forms of intelligence to get the best view of semiconductor and electronics component alternates and qualify those options during new product introduction (NPI) efforts. This can also improve buyers' negotiation leverage with key suppliers. Few automotive OEMs fully use design-to-source intelligence (DSI) when making sourcing decisions. But automotive OEMs and others that employ DSI have a real competitive advantage.
Manufacturers also need a real-time global view of alternate components and shifting lead times. Solutions today exist that are the electronic supply chain equivalent of Expedia and Travelocity, which allow buyers to understand the price and availability of airline flights and other travel options. These solutions enable buyers to quickly work through the global distribution network to do trade-off evaluations and minimize their short-term and near-term supply challenges.
Meanwhile, sales and product management leaders at the semiconductor and electronics component suppliers that have unique insights on these supply issues in certain sub commodities can use this intelligence to support their end customer supply chain and sourcing teams explore viable alternatives.
This story is far from over. Supply chain visibility will continue to be important in the year ahead for the automotive sector and others that employ semiconductors and electronics components. In its Procurement Intelligence Report: January-March 2021, Jabil says that the global semiconductor market is poised for growth this year, driven in large part by investments in 5G, data centers, PCs and "a rebound in demand in the automotive sector. Adopt safety lead-time and buffer stock strategies during this tight market. The importance of long-term demand visibility during a critical shortages environment is essential."